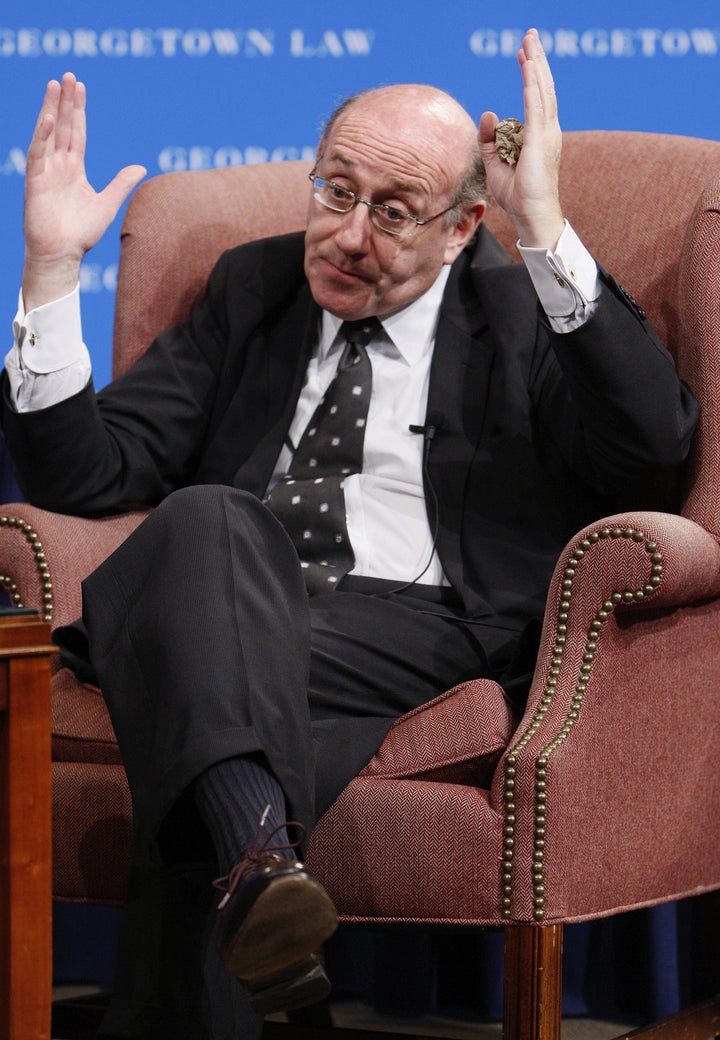 Just one day after five execs reportedly threatened to jump ship over government-mandated pay cuts, Obama's "Pay Czar" Kenneth Feinberg is lifting a ban on salaries of over $500,000 per year at the bailed-out insurer AIG.
To put it bluntly, the threats worked.
Yesterday, the Wall Street Journal reported that a group of AIG executives vowed to resign if their pay was cut substantially by Feinberg. (Two of them later retracted the vows.) Today, Bloomberg points to what seems to be an enormous concession by Feinberg. Despite missed dividend payments to the government and nearly $200 billion in taxpayer support, some AIG employees will now be allowed to earn salaries of more than $500,000:
"It's the equivalent of saying, 'We're going home and we're taking our toys with us," Frank Glassner, CEO of Veritas Executive Compensation Consultants LLC, said yesterday in an interview. By paying more in salary, AIG is "increasing what may be considered guaranteed pay by bulking up salary."

Feinberg, the Obama administration's special master for executive compensation, said in October that base salaries at AIG wouldn't exceed $500,000 a year except in cases where there was "good cause" to pay more. Treasury Department and Federal Reserve officials have urged him to strike a balance between curbing excessive pay and retaining key employees. AIG was rescued with a bailout valued at $182.3 billion.
AIG executives, including traders who claim they weren't responsible for the insurer's near-collapse, argue that Feinberg's pay restrictions will cause an exodus of talent -- 50 execs have reportedly already left the firm.
In addition, AIG may not even be living up to its promise to cut back on the controversial $168 million "retention payments" the company made to employees in March. To date, the government has only received $19 million of the $45 million in retention payments AIG had pledged to repay, the WSJ reported in October. In fact, it's unclear whether those payments will ever be made in full:
"Company officials told investigators that receiving the additional $26 million could hinge on how Feinberg and AIG negotiate the second set of repayments.

AIG said in a statement Tuesday that it continues to work with Feinberg, and that employees in the financial products division have until the end of the year to fulfill their commitments to return a portion of the March payments."
UPDATE: A spokesperson for AIG told the Huffington Post that they had "no update" on the retention payments it pledged to return to the government.
Calling all HuffPost superfans!
Sign up for membership to become a founding member and help shape HuffPost's next chapter