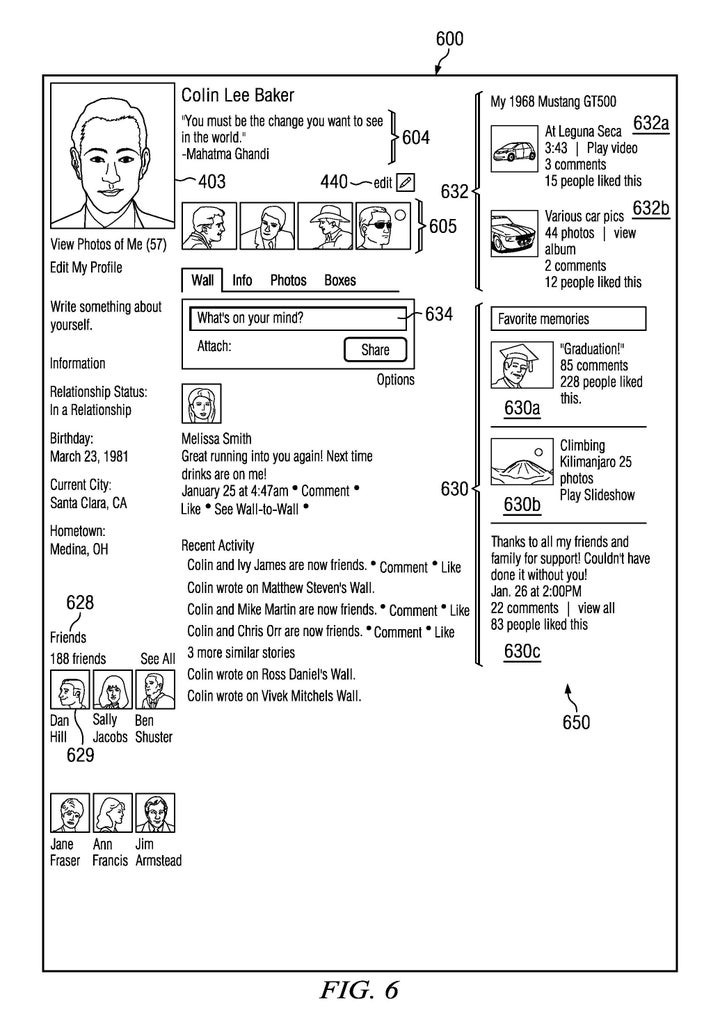 This may be more than a hypothetical question.
According to a patent filing that went public just weeks ago, listing co-founder and CEO Mark Zuckerberg himself as one of the inventors, Facebook is considering something called "Paid Profile Personalization."
The idea is that you could pay Facebook a recurring fee to customize your profile. Among other things, you could replace sponsored space or advertisements with "social networking objects" your heart desires, such as memories you want to highlight. (Scroll down for illustrations.)
Objects you could promote on your profile page include a "photo album, a slide show, [or] a particularly engaging status message," per the Daily Dot.
In one embodiment, a system includes one or more computing systems that implement a social networking environment and are operable to provide paid profile personalization functions to users. In particular embodiments, the user may select one or more social networking objects to replace advertisements or other elements that are normally displayed to visitors of the user's profile page that are otherwise controlled by the social networking system. In particular embodiments, the user may edit elements on their profile page that are otherwise automatically generated and controlled in design and content by the social networking system. In particular embodiments, the user is billed on a recurring basis for profile personalization.
Facebook has said repeatedly that it's "free and always will be." It's a strong statement to make, as technology constantly changes and the business could be impacted by those changes. Something like this would seem to get around that though, as Facebook by default could still be free, but you could pay for premium services or features.
"To be fair, the existence of a patent application alone doesn't necessarily mean that Facebook will actually follow through on these plans," GigaOm's Janko Roettgers rightly notes. But it certainly means the social network is thinking about it as one option for monetization.
While the patent was made public on Jan. 31 of this year, it was originally filed in July 2011, so it's an idea Facebook has had for some time. The illustrations attached to the patent are dated as well, not reflecting the new Timeline layout on profile pages, which Facebook just announced is getting another revamp.
What do you think? Would you pay for the ability to customize your profile and remove ads?
LOOK: These illustrations accompanying the patent show the difference between a non-personalized profile (with ads) and a personalized profile. Notice how sponsored content disappears in the mock-up on the right.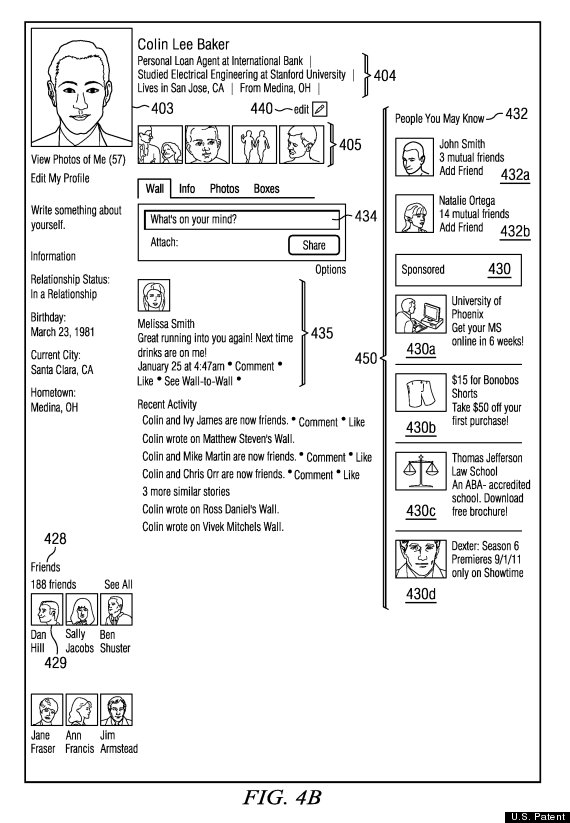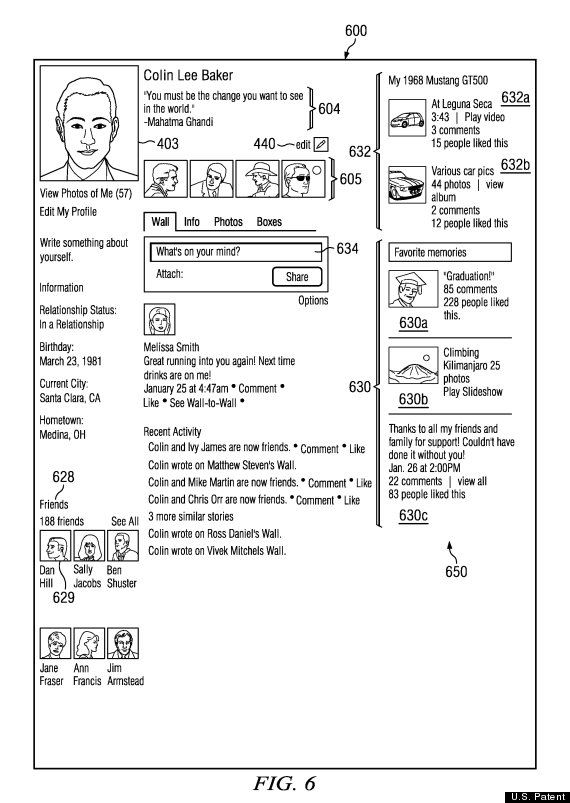 Popular in the Community