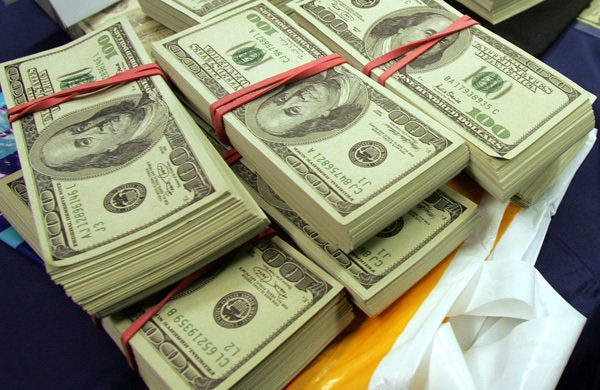 The heads of the 20 banks that have received the biggest government bailouts were paid nearly 40 percent more last year than other CEOs, a study released today shows.
As Bloomberg noted in its piece, "average CEO pay was 430 times larger than for typical workers" and at nine of those 20 banks the value of stock options has soared $90 million this year, based on the study's examination of corporate proxy statements.
Collectively, those 20 banks have laid off more than 160,000 employees since the start of 2008, according to the study by the Institute for Policy Studies, a Washington, D.C.-based think tank. On average, those CEOs earned nearly $14 million last year; CEOs of Standard & Poor's 500 companies were paid an average of about $10 million in 2008.
The top five executives at those 20 banks collectively earned $3.2 billion from 2006 to 2008.
"Unfortunately, despite this new and broad consensus over the dangers inherent in excessive executive renumeration, the denizens of our nation's executive suites still go about their business with the same visions of compensation sugarplums that danced in their heads before last September," the authors wrote.
Related
Popular in the Community