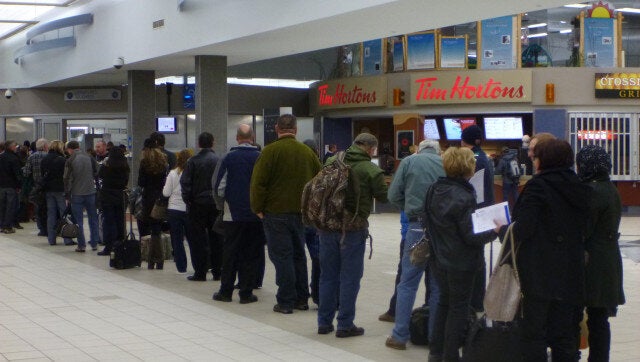 Winnipeg's residents are at it again.
Troy Thompson, who manages the restaurant, told the news source that the energy among the staff and customers was infectious.
"They were calling out the numbers, 'We're at 162,' and they made a really big deal of it," he said. "I think that's what helped keep it going because nobody wanted to be the one who broke that streak."
Eventually, the streak of holiday cheer did end when a man opted to not to pay for the three coffees ordered by the person behind him, despite the fact that his own coffees had been paid for, reported Yahoo News.
This isn't the first time Winnipeg has made national headlines for its good deeds.
In October, The Huffington Post reported the heartwarming story of an anonymous Winnipeg bus driver who stunned passengers when he stopped his bus, removed his shoes, and gifted them to a homeless man who didn't have his own on a freezing winter morning.
In November, HuffPost profiled the Canadian town again, when residents chose to pay for their neighbors throughout the city. Photographer Paul Ryan was just one of the many who went out of their way to do small acts of kindness for strangers. Every Monday, Ryan pays someone's tab and instructs the barista to say "Happy Monday" to the recipient.
Random acts of kindness in Winnipeg are so frequent, in fact, that the Winnipeg Free Press has an entire section of their newspaper dedicated to residents who can write in about their experiences.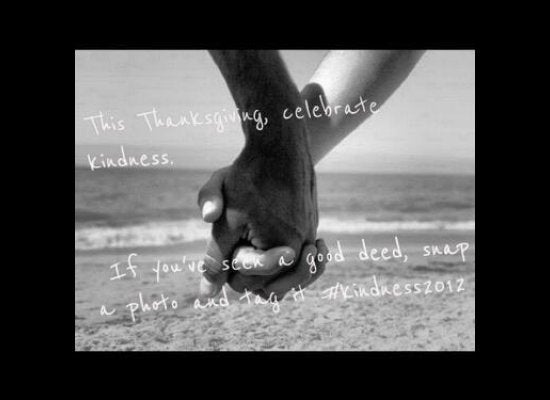 Holiday Acts of Kindness
Popular in the Community