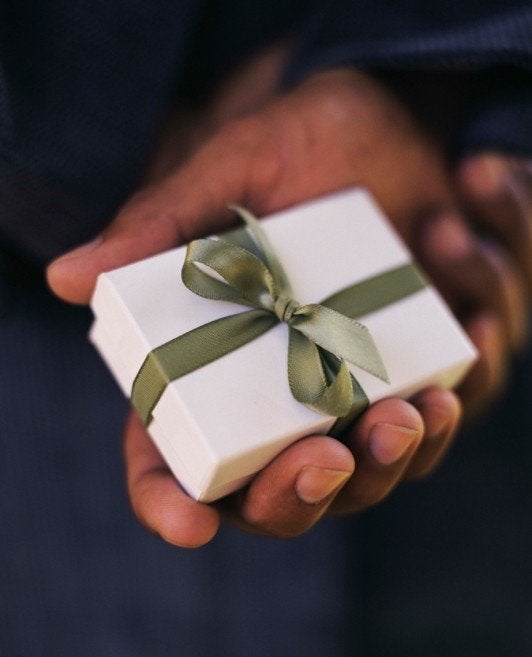 As a young child, Cary Chessick was silent. For years, he refused to speak. The only time he uttered a word was when his mother asked him what he'd like for dinner. Then, he'd spurt, "spaghetti."
This phenomenon is known in psychological circles as selective mutism. But no one, including Chessick himself, can explain why he did it. He had a happy childhood. No other family members have displayed this trait, from his loving parents to his two siblings to his three children. Chessick simply chalks up his behavior to being "painfully shy."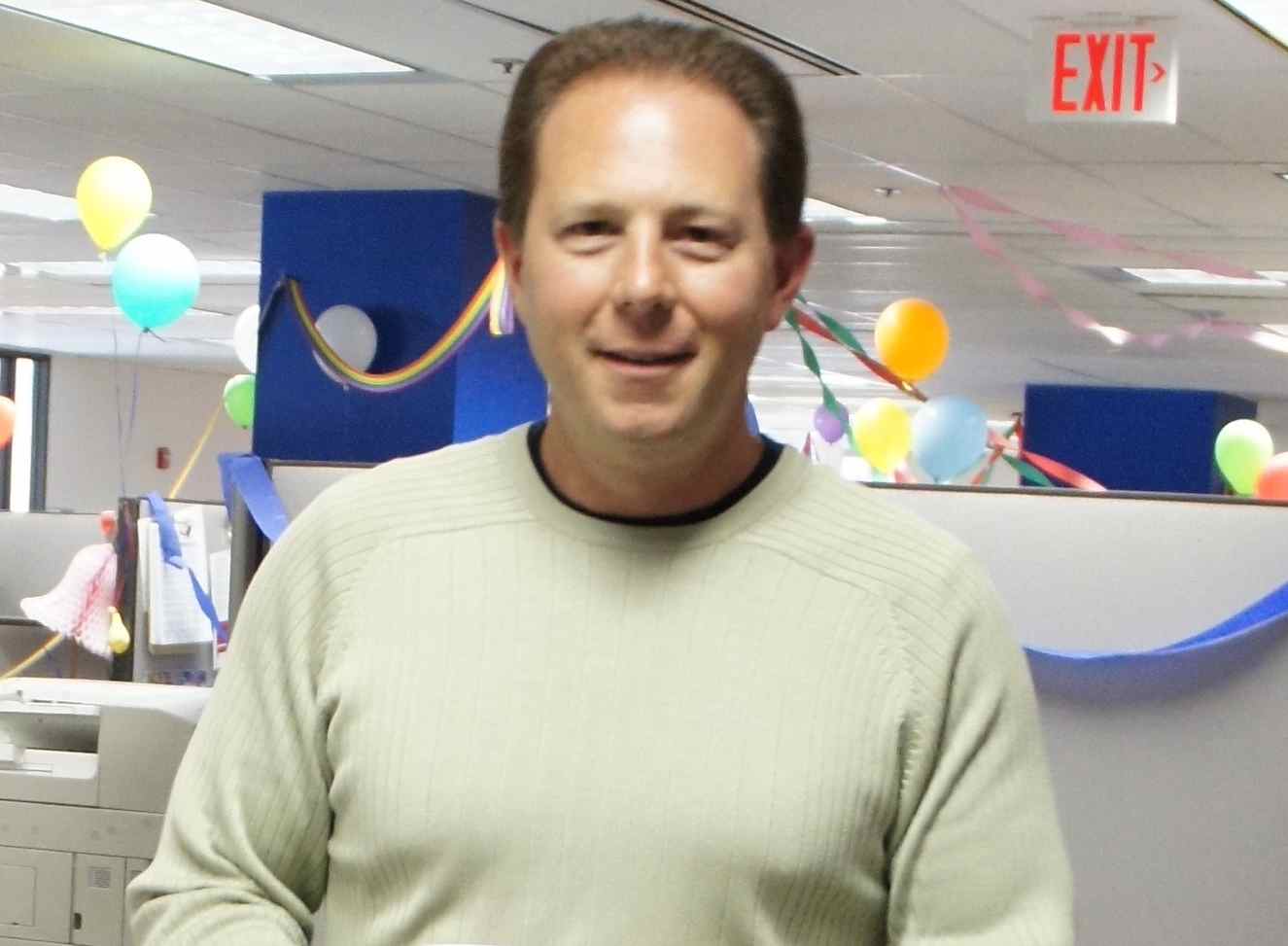 Those who knew Chessick back then would not recognize him today. As the founder and CEO of Restaurant.com, a multi-million-dollar company that offers gift certificates for savings at thousands of restaurants nationwide, Chessick spends plenty of time in the spotlight.
In fact, Chessick recently attracted nationwide attention for his TweetItForward program. In June, he gave away $20,000 in cash to 40 random attendees at a social media conference in New York, asking nothing in return. His intention? "To begin a social movement in celebration of the gift of giving."
"It's my belief that a simple act of giving can change a life, alter a person's path and create new social connections," Chessick explained in a press release. "It can bring together friends and family in a way that is unique, and ultimately increase happiness in both the giver and the gift recipient."
I met Chessick at the Summit at Sea-- a floating TED meets Burning Man conference on a cruise ship -- where we dove immediately into a conversation about his selective mutism.
"How did you overcome your shyness?" I wondered.
Chessick responded, "I guess I just decided to get over it. In 5th grade, for student-parent day, I did a shadowboxing dance routine solo on stage to the 'Rocky' theme music. That was pretty bold for me." In 6th grade, Chessick became the class president, which required giving a campaign speech in front of the entire school.
"I learned to look at myself from the outside and say, 'If you're scared of this, just pretend you're the opposite,'" Chessick explained. "I do that to this day, because I'm still shy, yet outgoing. For example, I can speak to a large crowd, but in social settings, I can get really timid. So I use that same tactic of pretending to be more outgoing than I am."
Chessick was born and raised in the Midwest. After college, he went on to law school because he didn't know what he wanted to do with his life. For the next eight years the "quiet kid" wound up a successful litigator, making public arguments in the courthouse on a weekly basis. "I didn't like it, though," he declared. "It wasn't my passion."
Fortunately, the dot-com boom had arrived, so Chessick decided to pursue his entrepreneurial dreams, "diving into the unknown frontier." He founded Restaurant.com in 1999 and launched it in early 2000.
`
Originally, Restaurant.com's business model was selling websites to restaurants for $1,200 per year. Chessick hired a few dozen salespeople and customer service reps and hit the ground running, thinking, "We're going to crush the Internet." Instead, he found out very quickly that restaurants wouldn't pay for websites. His company ran out of money, and Chessick was forced to shut it down just months after he started it.
Chessick was mortified at the failure, but he wasn't about to quit. "That was the only time I genuinely talked to myself in the mirror. I said, 'I will not go back to law. I'm going to figure out how to make this work. I'll never give up.'"
Six months later, Chessick relaunched Restaurant.com. Companies offered gift certificates, which Restaurant.com sold on eBay. But still, the business wasn't making it. "We just couldn't scale," Chessick said. "So we shut down for the second time and started over."
Many people would have become demoralized at this point, but not Chessick. He tweaked his idea again. "Now, in exchange for marketing restaurants, we get $10 to $100 gift certificates from them, which we sell at a discount to our consumers. It's a win-win-win: We keep proceeds from the sale, the consumer saves money on eating out and the restaurant gets the business plus all sorts of backend data on the customer."
This time, Chessick had hit on a winning formula. By 2007, he had gone on a massive hiring spree. Today, Resturant.com partners with more than 18,000 restaurants, offers 45,000 daily deals and has 6,000 affiliates and 350 employees. And it's still growing.
But Chessick isn't content just with being a successful businessman and having a close-knit family. He is deeply committed to making a larger impact in the world. He said, "After the economy crashed in 2008, I was getting sick of all the negative press that I read. So I decided to do something about it and get some positive news out there."
For the past three years, between Thanksgiving and Christmas, Restaurant.com's Feed it Forward program has enabled its customers to give away free restaurant gift certificates to other people -- no strings attached. Chessick said, "Our community has given away over $32 million in free meals. We've been flooded with thank you notes. I'm amazed at the detailed nature of the stories that people share. I pass these around to our employees because they're daily doses of happiness. The program gives us such a sense of purpose. We all feel that we're making a tremendous difference on a national scale."
Chessick feels that he is fulfilling his life purpose, which is helping people. "I ask everyone I meet: 'How can I help you?'" he grinned.
I asked Chessick, "How do you make sure that you're living your Life Out Loud -- staying true to your purpose -- in the midst of the daily chaos of life and stress of business pressures?"
Chessick replied, "I have a list, which I call my 'Happy Day List.' It's a list of 17 things that I make sure to do every day, having to do with both business and my personal life. I won't share all of them, but I will tell you that the number one item on my list is to say thank you to someone who has impacted my life every single day. That accomplishes two things. One, instead of waking up first thing in the morning and diving into emails with a sense of urgency, I spend a few minutes feeling grateful for someone. Then I go thank that person. It relaxes my shoulders, opens my heart and makes me feel good. Second, I get a double dose of happiness when I receive the person's reply, which 9 times out of 10 comes in the same day. People say, 'I can't believe you sent me this note.' I know that I made an impact on their life, which is really important. Doing this keeps me happy and fulfilled."
"Life is about being happy, ultimately," Chessick added. "I think too often people feel that success will lead to happiness, when actually, the reverse is true."
Photo credit: Robin Chessick