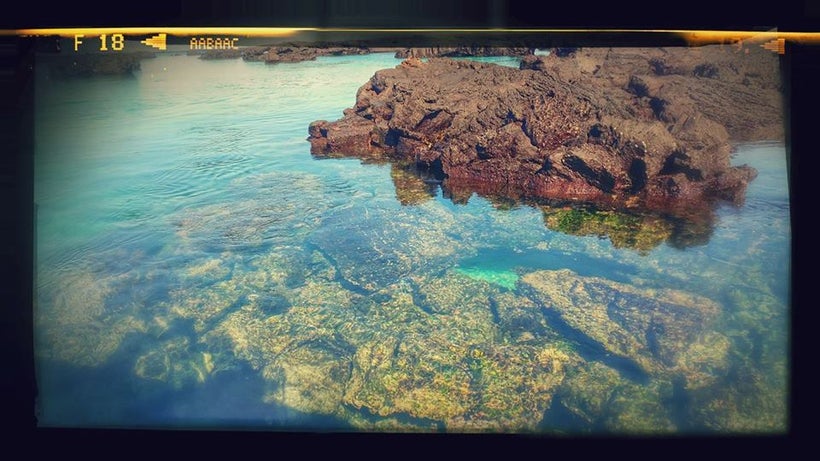 Vacation guilt is real. According to a recent study, nearly half (47 percent) of all workers surveyed said they felt a sense of shame or guilt at work for taking time off to go on a vacation. Perhaps this helps to explain why 40% of American workers leave 5 or more vacation days unused. Yet those surveyed say they understand all the benefits a vacation offers and that less vacation means missing out on stronger bonds with family.
So how do we take all this personal conflict out of taking a vacation?
Imagine…replacing guilt a sense of purpose; an experience that fuels your soul. What would it be like to share these feelings with those you love? What if you could do good helping needy families all around the globe simply by taking a few days off from work?
This is certainly a win-win-win situation. It's called G Adventures.
At face value, G Adventures is the world's largest adventure tour company. It offers 686 different guided tours in 134 countries. It offers land and sea guided vacation packages to suit the style of every traveler from young travelers on a budget, to families to enriching National Geographic tours. At face value, any one of the tours listed in their captivating brochure should take the guilt out of vacation planning. Read between the lines of their tour descriptions and you'll soon see their passion and purpose go farther.
For 25 years I've worked in the hospitality industry. As an entrepreneur with the heart of an explorer I've witnessed first-hand the vacation dollars spent and the overwhelming needs all around our planet. World famous idyllic beaches surrounded by utter poverty can add additional guilt beyond that felt in the workplace. Many "voluntourism" projects have come and gone. All these ideas grew from a noble sense of helping others. Often their impact is small and the project sadly short lived.
A few years ago I was deeply inspired by a fascinating book Looptail: How One Company Changed the World by Reinventing Business . This NY Time bestseller describes the inspiring journey of how Bruce Poon Tip, a renegade with maxed out credit cards has disrupted typical tourism simply by using smart ideas and good karma. Bruce has grown Gadventures exponentially with his maverick ideas contrary to travel industry norms like no single traveler supplements, 100% guaranteed tour departures and lifetime trip deposits.
As G Adventures grew, Bruce recognized the need for sustainable tourism. There needed to be a true exchange between locals and visitors on both a human, ecologic and economic level. The company's mantra became "We Love Changing People's Lives". G Adventures has evolved into a social enterprise by using company profits to maximize social impact in all their destinations. The company invests profits into local sustainable businesses that are in turn supported by visiting tourists. This idea began with a crowd sourced question on social media back in 2003. Bruce asked regular people all around the globe how they would make the world a better place. He then gave a $25,000 grant to the best social enterprise project. This crazy idea is alive and thrives today as the Planeterra Foundation. These are projects funded by travel dollars, sustained by continued tourism and help needy families everywhere.
It's one thing to talk about how simply taking a vacation can help to "pay it forward" for others around the world. It's another thing to witness one of these social enterprises in action for yourself. Recently I was selected as a travel industry Ambassador of change for G Adventures. As thrilled as I was to be able to visit the Galapagos islands to witness the impact one of the Planeterra projects in action, admittedly I too felt a bit guilty leaving colleagues to pick up my slack while I was away.
The moment you are splashed by a wild dolphin, swim with a penguin, get snuggled on a park bench by a seal lion or spot a blue footed booby you lose any inkling of vacation guilt!
After a day of mind blowing adventures you return to your "home away from home" on Floreana island. You're warmly welcomed by a few of the 100 or so people who live there. They serve you a delicious meal, pour you a drink and share their personal stories across the dinner table. You understand how increased tourism there has allowed their kids the opportunity to attend school. You quickly realize it's not just about funding a new restaurant or camp ground here. These social enterprises create huge, positive ripple effects for entire communities.
These same reports resonated on a recent video chat with my fellow Ambassadors. My fellow ambassadors each traveled to different and diverse spots around the globe but our stories of social impact were all the same. Help for indigenous communities in Australia, creating hospitality careers in Vietnam and witnessing how lives are positively impacted changed in Nepal. While on an exciting African Safari a simple visit to a local community means more women have jobs and another family will benefit from a healthy new solar stove.
With these types of vacations, any guilt melts into a yearning to experience more positive adventures.
For anyone who may feel a bit conflicted about taking a vacation, change the dialog in your head. It's NOT a vacation; it's an opportunity to pay your career success forward. Challenge friends, colleagues, perhaps your entire office to make full use of their vacation days by helping others. These experiences will enrich your soul, bring you closer to those you love all while making life just a bit better for someone else.
Calling all HuffPost superfans!
Sign up for membership to become a founding member and help shape HuffPost's next chapter
This post was published on the now-closed HuffPost Contributor platform. Contributors control their own work and posted freely to our site. If you need to flag this entry as abusive,
send us an email
.