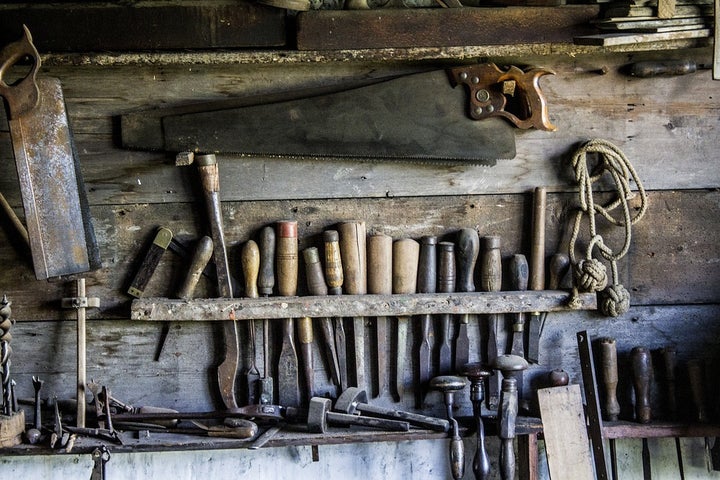 This post appeared first on Centsai
In my daily life, I am always looking for ways to spend less money. And most of the time, the experience or enjoyment that I get out of the cheaper things I buy is quite similar to the one I would get if I had paid more!
I don't mind buying a second-hand book or its Kindle version, or getting it for free at the library, since I value the information it contains, and not the physical form it comes in.
And these few items share a common denominator: I am going to use them again and again on a regular basis.
It can be daily items – such as knives and pans or really nice cotton sheets with a high thread count – or things I use less, like tools or a nice outfit.
Daily items give me instant satisfaction and return on investment. Think about it. Every single day, you prepare three meals for yourself. You could spend minutes chopping with a perfectly sharp knife and cook your food in a non-stick pan that will not only save you frustration and waste, but also your precious time when it comes to cleaning.
Every single day, you can sleep on a firm mattress, fitted with comfortable sheets, and wake up fully rested and ready to tackle the next day instead of feeling exhausted and dreading the day ahead.
It makes financial sense when you consider the cost per use of an item.
If your $15 knife set is going to be thrown away after a year, your cost will be much higher than if you buy a $100 set and get a lifetime out of it.
Buying a classic, quality outfit means you can get to wear it for years, instead of buying the latest cheap fashion that will look outdated by next season.
And let's talk about the impact on your health. You could get permanent back problems with a bad mattress. I go running almost every day, and don't mind buying $100-plus running shoes, because I have a heavy frame, and shoes without proper padding would damage my knees, my feet, and end up costing me thousands in the long run.
Long-lasting, quality products come at a price, but usually, their reputation precedes them and you can know from hundreds of satisfied customer reviews that you are spending your money wisely when upgrading.
Furthermore, some companies are so confident in the quality of their craftsmanship that they offer lifetime warranties.
Yes, you can buy them once, and be done for life.
Should the product break, or not meet your high expectations, you can simply ship it back to the factory, and they will exchange it for a newer product or repair it free of cost. Buy Me Once list the many brands with lifetime warranties. I was surprised to find high-heel shoes, jeans, socks, and even hair brushes.
When you are going to use an item often and for years, I think it's worth spending more to get a quality item you won't have to replace every other year. One item I love is my Wenger backpack. It cost around $80; and while you can get backpacks for under $20, I travel all the time. I enjoy the backpack's sturdy handles and padded back, which makes it comfortable to carry even when fully loaded. It has a ton of compartments, even one specifically for laptops.
As a digital nomad, it doesn't get better than that. Oh wait! It has a lifetime warranty. They will replace it or repair defects in material and workmanship for the life of the product. So far, we have been to four continents together and it hasn't budged.
I also bought a set of stainless steel pots and pans from Kenmore that comes with a lifetime warranty. They were around $150 for five pieces and five lids – which, when you break it down, isn't much more expensive than your usual pot. The handles are sturdy; they never get hot; the pans don't stick; pouring is made easy because the top is carefully designed (so no more spills); and cooking is now a breeze.
And for stews, I have my grandma's Le Creuset cast-iron pot. It works wonders, and is probably from the '70s. Anytime it stops working, I can have it replaced. Good, because these things are expensive!
Emphasize quality over price for products that you use every day, or products that increase your quality of life.

Look for companies that provide lifetime warranties on their products including (Tupperware, Le Creuset, Kenmore, L.L. Bean, REI and others).
Related
Popular in the Community