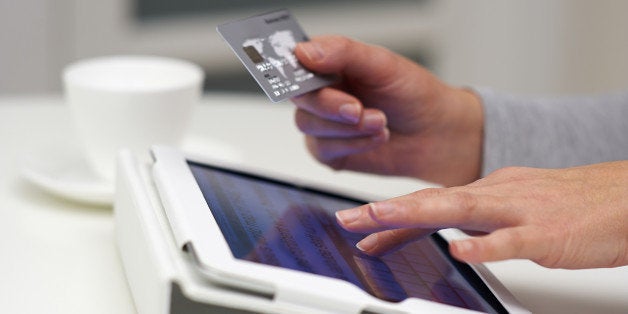 You may pay more than your friends when shopping online based on your web browsing history or what kind of smartphone you own, according to a new study analyzing price discrimination on e-commerce sites.
In April and May of this year, researchers at Northeastern University in Boston studied the search results of 300 people who visited 16 online retailers and travel agencies. On nine of those sites, they found that customers were shown different prices or different results for the same searches.
The researchers said such differences -- which they called "price discrimination" or "price steering" -- are based on data collected about consumers and can be hard for online shoppers to detect.
"As a user, it's almost impossible to know whether the prices you are being shown have been altered, or if cheaper products have been hidden from search results," one of the researchers, Christo Wilson, wrote in an op-ed this week in the Washington Post.
For example, the study said that online travel company Expedia displays pricier hotels to some users based on the browsing history stored on their computers, which are called "cookies," though researchers could not determine what sort of browsing activity triggered the higher prices.
An Expedia spokesman declined to comment on the study's findings.
In about 5 percent of search results, Travelocity, another online travel agency, displayed hotel rooms that were $15 a night cheaper if the customer viewed the site on an iPhone or iPad, the study found.
Travelocity did not return a request for comment. But the company has long offered "mobile exclusive" deals for people making reservations on smartphones or tablets.
Home Depot's website displayed search results for smartphone users that contained pricier goods than for consumers using desktops, suggesting the retailer is "effectively steering users on mobile devices towards more expensive products," the researchers said.
Home Depot spokesman Stephen Holmes disputed the study's findings, calling them "misleading."
"The fact is that we never steer customers to more expensive products based on the device they use to search, and we never adjust pricing based on their device," Holmes said in an email to HuffPost.
The study is the latest attempt to shed light on the opaque methods that many e-commerce sites use to show consumers different online deals. The strategy is based on data collected about shoppers and is often a way to boost sales.
The Northeastern researchers said it was difficult to offer advice on how to obtain the lowest prices online because each site uses different methods for displaying search results and they can change over time.
But they suggested the best way to avoid price discrimination is for online shoppers to search for products in three ways: on a desktop browser, using a private "incognito" browser and on a mobile device.
Related
Popular in the Community