 Your next step, before your deferment ends, might be to select a repayment plan, possibly looking at a decade or two of paying these bills. Which may lead you to wonder what it would take with an entry level salary to pay off the debt quickly, maybe in just a couple years.
Thankfully, we have some trailblazers who graduated with a mountain of student debt and told us how they paid off their loans so quickly. But it also shows some of the extreme measures you'll have to take to get debt free.
Below are a few examples of paying off student loan debt early that will prove to be either inspiring or depressing when you think about your own bills:
McBride owed $20,500 in student loan debt and $6,000 for his 2003 Honda Civic. He said he tackled his car loan first to pay down a higher interest rate during a six-month grace period following graduation on his student loans. In his first job out of college as a local reporter in Green Bay, Wisc., he lived frugally while working for $13 an hour. He only used his A/C when he absolutely needed to, would eat protein bars as a meal and would "splurge" when he purchased a $5 meal at McDonald's for hotcakes, sausage and two hash browns. He also opted for Netflix instead of cable.
"Though I often went to bed hungry, left the heater and air conditioner off during the winter and summer months until my 115-pound body couldn't take it anymore," McBride wrote, "I never lost sight of the bigger picture." Richard Kline graduated from law school in 2003 with $117,000 in debt. In order to get rid of that debt he moved back home with his parents, instead of living on his own in New York City. Today he's student debt-free, and only regrets he didn't move in with his parents sooner. "I was brainwashed by society that says there is a social stigma for moving back in with mom and dad."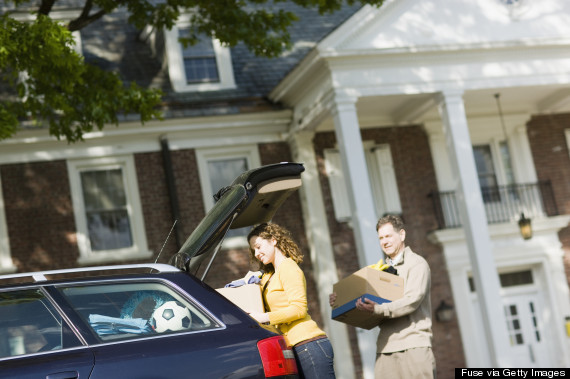 Mihalic took a flask everytime he went out with friends, missed two bachelor's parties and weddings, didn't go home for Christmas, went 7 months without a single dinner date or trip to the movies, didn't buy a single article of clothing, and started a peddicab service. He also rented out rooms in his house to people on Craigslist.
"I also calculated my monthly expenses, and tried to determine what it would take to put $500 to $1000 extra each month -- on top of the $800 in minimum payments I was already making -- toward putting a further dent in my loans," Hood wrote. "Since I couldn't do it based on how much I was earning, I got creative."
She moved into a cheaper neighborhood in Washington, D.C., canceled her cable, gave up her gym membership in favor of free alternatives like streaming workout videos online and tried to find free entertainment like hiking or inviting friends to bring over beer and snacks. For her phone bill, she limited her data and calls and even told friends not to text her. Hood also took up odd jobs, focus groups, babysitting and mystery shopping.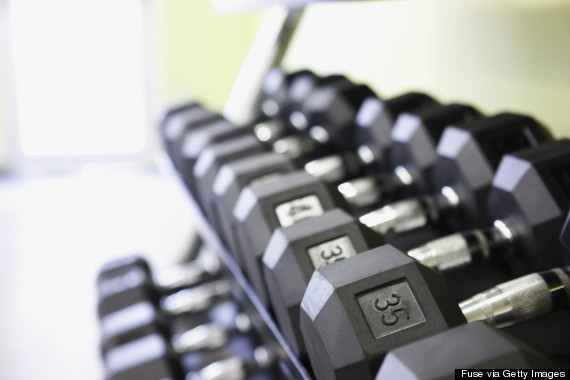 Kristin Wong paid off $12,000 in a year, despite having only a $10/hour job. In an op-ed for MSN Money, among other things, she said she moved in with her parents and held back from taking a trip or shopping for new clothes.
Sarah Knutson explained how she paid off $30,000 in debt in two years: With her first job, she made $2,000 a month and lived at home. "Each month, I repaid $1500 in debt, leaving $500 of 'fun' money," Knutson explained. She also skipped skiing and snowboarding trips.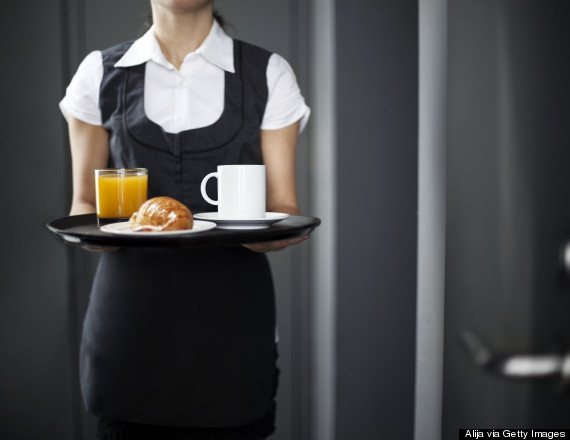 Ohio state Rep. Christina Hagan may be an elected lawmaker, but she's waiting tables and working at her family's heating & plumbing business to try to pay off her $80,000 in student debt.
Matt and Amy Kroezen paid off $116,000 in four years. They both worked, using one paycheck to live off of and sending the other toward the student loan. They made their own furniture and made their "own household cleaners, laundry detergent, deodorant, face cleanser, hair shampoo and conditioner, body and baby wash, first aid ointment and more," WGCL-TV explains. When they did buy things, like at the grocery store, they always opted for generic brands, went after sales and used coupons.
REAL LIFE. REAL NEWS. REAL VOICES.
Help us tell more of the stories that matter from voices that too often remain unheard.