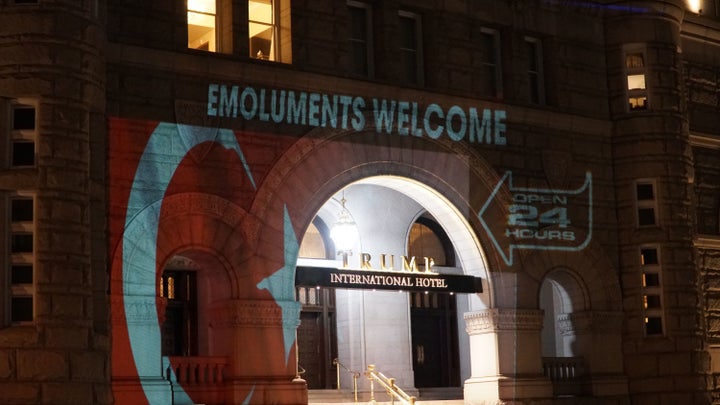 A multimedia artist caused a commotion in Washington, D.C., late Monday when he projected a series of images on Trump International Hotel that skewered the president over accusations about his business ties with foreign governments.
Robin Bell, a Washington-based artist known for his political projections, said the work was meant to highlight benefits Donald Trump continues to reap since his ascension to the presidency, including revenue generated at his D.C. hotel. The artwork, which went up around 10 p.m. local time, quickly spread on Twitter before it was shut down by hotel security.
"It seems like a very clear case of his impropriety," Bell said. "It's a great visualization of a clear-cut example of the laws that he's breaking."
Staff reached at Trump International Hotel declined to comment about the messages.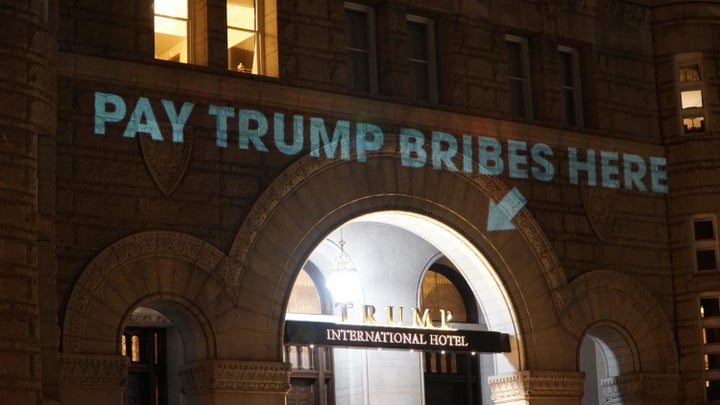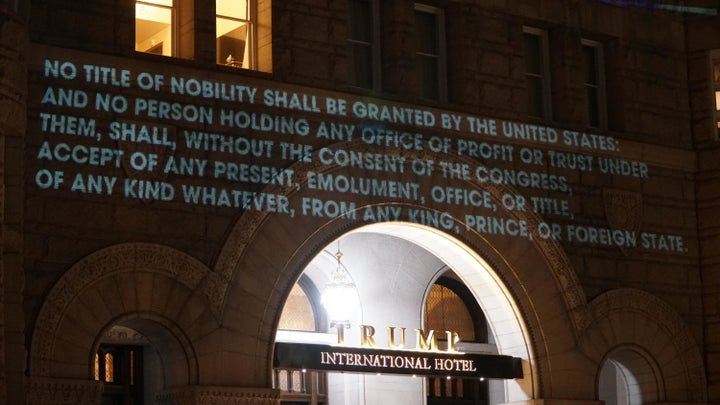 Monday's artwork cycled through three projections: One read, "Pay Trump bribes here"; another, "Emoluments welcome" on top of the flags of Russia, Turkey, China and Saudi Arabia; and a third showed the Emoluments Clause in its entirety.
Bell said his work is a simple act of resistance in the nation's capital, where, he noted, it's "sad to see the old post office being used" as a Trump business. The hotel has become the go-to destination for foreign diplomats.
"Maybe in the history books it'll show that we were not for this," he said.
Before You Go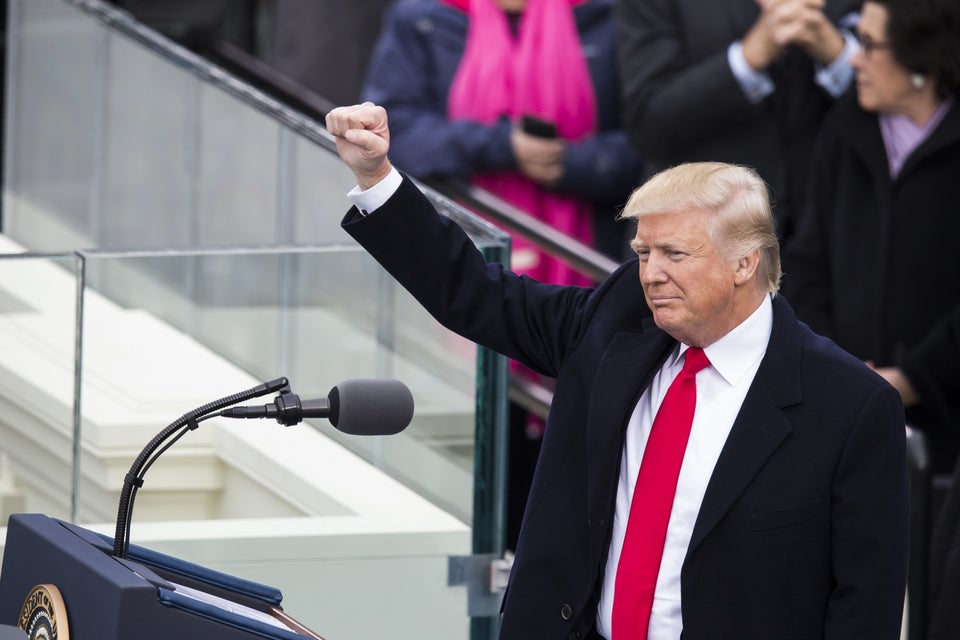 Best Photos From Trump's First 100 Days
Popular in the Community