Promoting gender equality was vital in President Obama's message to India, so it made sense that a 12-year-old female activist who has overcome incredible odds was there to draw attention to the American leader's message.
And to share a heartfelt moment with the first lady, too.
During a stop on the Obamas' trip to the South Asian country on Tuesday, photographers caught a smiley exchange between Michelle Obama and 12-year-old Payal Jangid, a victim of slavery turned children's rights advocate, ABC News reported.
Payal and two other children who escaped slavery met with the Obamas at the Siri Fort Auditorium in New Delhi alongside Kailash Satyarthi, who won the Nobel Peace Prize last year with Malala Yousafzai for his work promoting children's rights, according to the Associated Press.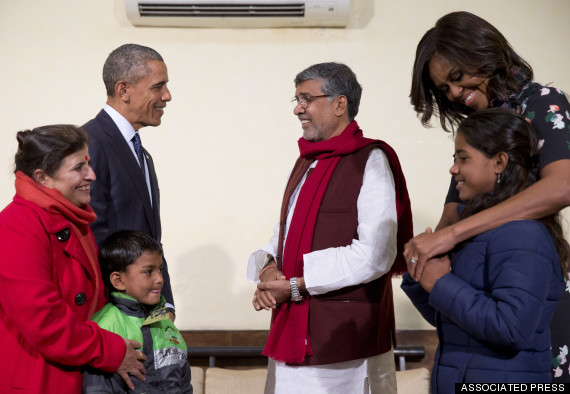 President and Michelle Obama meet with Kailash Satyarthi, third from right, his wife Sumedha Satyarth, left, with Payal Jangid, right, at the Siri Fort Auditorium in New Delhi, India, Tuesday, Jan. 27, 2015. (AP Photo/Carolyn Kaster)
During the weeklong trip, the president met with Indian officials to focus on mutual goals of enhancing clean energy practices, discussed global trade and partook in the country's Republic Day festivities, according to the White House.
But he ended the visit on gender equality.
The outlet reported that gender equality has become a hot-button issue in India after a woman was gang raped and murdered in December 2012. The incident sparked protests and called for improvement for women in regards to health, education and employment.
Payal leads the Child Parliament in her Indian village where many people live in poverty and girls are often forced into child marriage -- according to the World's Children's Prize. As the leader of the group, Payal is fighting for positive change, and demanding men respect women for the betterment of all.
"We visit children at home and explain to their parents why school is important," Payal, who wants to become a teacher some day, said. "We also tell fathers not to beat their children or wives. If they behave in a loving way, life is better for everyone."
Related
Before You Go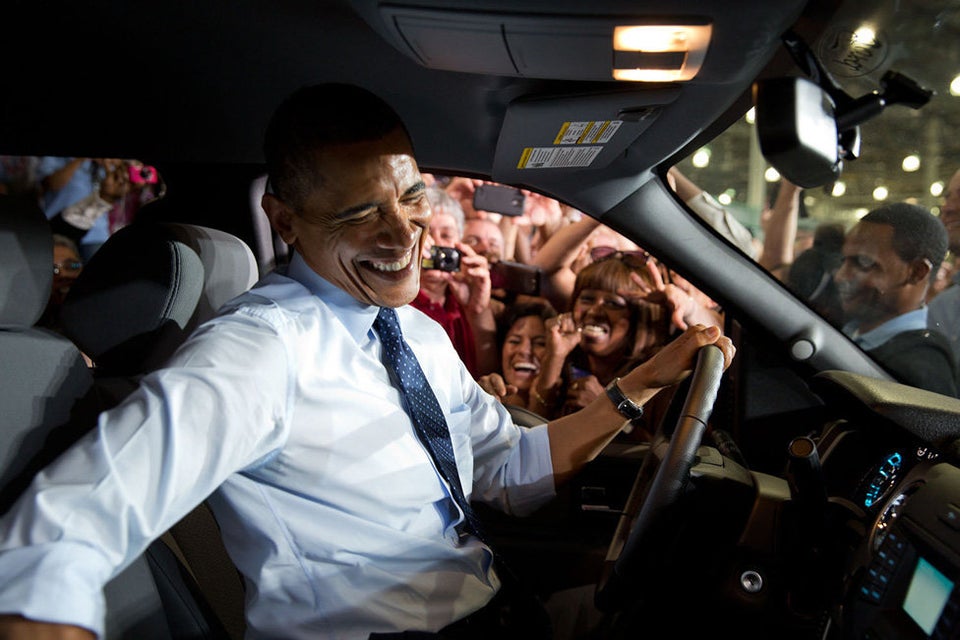 Michelle Obama
Popular in the Community