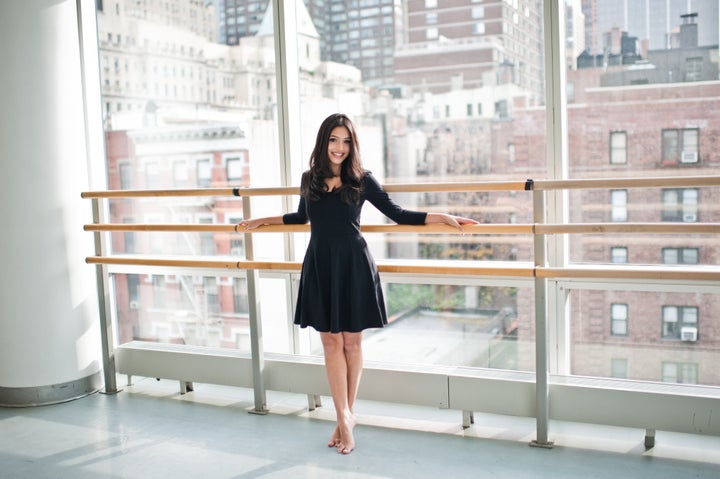 UPDATE: Aug. 22, 2014 -- Since the publication of this article, Classtivity has become ClassPass. You can learn more about the company's new model at ClassPass.com.
Life has kept Payal Kadakia on her toes for as long as she can remember.
When she was 3 years old, Kadakia started dancing. By 5, she was performing classical and folk Indian dance. Her passion for dancing stayed with her through high school and college as she earned high school academic awards in math and physics and majored in operations research at MIT.
After college, while working in digital strategy and then in consulting, she continued to fuel her creative spirit by dancing with local dance companies. Finally, in 2008, she started the Sa Dance Company to fulfill her desire to bring Indian dance into the mainstream. With a mixture of friends, professional dancers, and corporate women, her company took off, selling out shows, landing gigs at festivals, and eventually prompting an article in the New York Times.
Accompanying the NYT article was a large photo of the dance group, resplendent in red and black, performing for a large crowd in Manhattan. The moment was one Kadakia, now 30, would not soon forget. "I always remember that day," she told HuffPost. "It was the day I took my GMAT books and I threw them away. It was one of those signs from the world where you realize you're meant to do something even bigger and greater."
Now, Kadakia is choreographing another success with her new startup, Classtivity.com. Classtivity helps people find classes in everything from yoga, dance and martial arts to cooking and music. The website pulls in information from 15,000 studios and 115,000 classes per week, so visitors can find what they're looking for and at a time that suits them. Eight cities are currently listed on Classtivity, covering both coasts as well as Chicago. The company already employs 10 people, with plans to expand in the near future.
Though Kadakia and her co-founders initially started the company to fulfill a market void -- she remembers how frustrating it was trying to find a good class in New York during her dance company's off season -- she sees Classtivity growing into something much more. "I realized there was this potential of improving peoples' lives if we built something like this," she said. "The number one thing we're trying to do is create experiences."
Kadakia says the path to success hasn't been easy: "In a startup, there have to be challenges. Otherwise, someone else would have done it already. And that's almost the most exciting part."
One challenge the company ran into was actually getting people to book classes through the site. When it first launched, there was plenty of traffic but Kadakia was unsatisfied with the volume of transactions. Last fall, the team came up with a new idea to build on top of the existing scheduling framework: a Classtivity Passport. The Passport -- currently only available in New York -- is a pre-purchased pass that allows holders to try 10 classes at a selection of venues around the city. Since the Passport's launch, the company has seen over 10,000 reservations on the site.
Her advice to aspiring entrepreneurs? Learn to toe the line between dedication to an idea and flexibility. "It's ultimately a matter of knowing what you're trying to do, but at the same time being agile enough to move around," she explained. "Every time I think there's a constraint, I question whether it's really a constraint. If we say, 'We can't do this' or 'The product can't do this' I ask, 'Why not?' and then we break it down."
Kadakia also regularly attends classes -- sometimes seven days a week -- and puts herself in the shoes of potential customers, trying to understand their fears, hesitations and concerns when considering a new class.
When asked if she faced any unique challenges as a woman entrepreneur, Kadakia evoked the importance of balance. "We stipulate about where we need to be in life: By this age you should be married, by this age you should have kids. But it's not that you can only do this or only do that. It's really about creating a holistic life, about planning ahead and being efficient with your time, and really listening to yourself."
In the end, Kadakia simply hopes she can help others find the same euphoria she feels when she glides across the dance floor.
"The backbone of Classtivity is helping people discover those passions and stay connected to the things in their lives that they love," she said. "You should wake up in the morning and say, 'What do I want to do today? What's going to make me happy?' Any time you find yourself doing something out of obligation, that's a time you should start questioning whether you're spending your time wisely."
Are you a small business owner that would like to be profiled on The Huffington Post for our "What Is Working: Small Businesses" section? We'd love to hear from you. Drop us a note at whatisworking@huffingtonpost.com and tell us a little bit about yourself and your company.
Related
Before You Go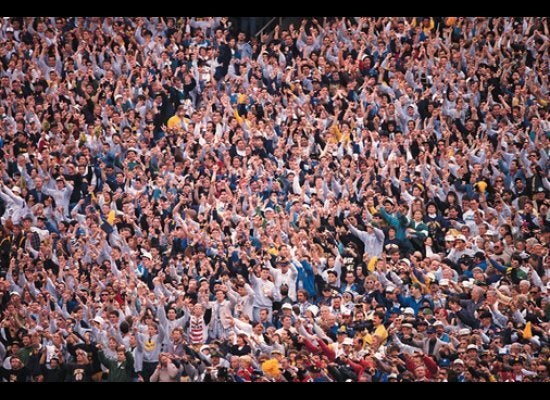 8 Innovative Ways To Fund Your Business