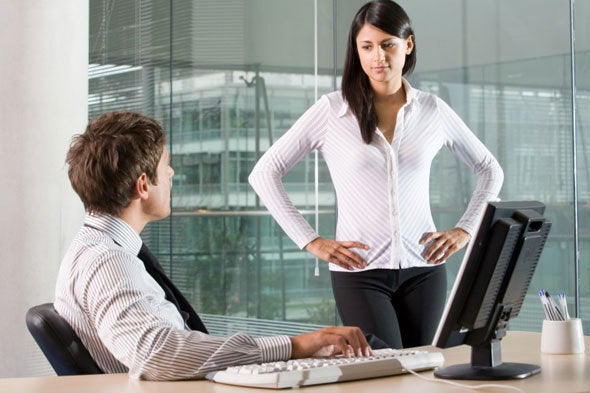 On Tuesday, June 5, Congress will vote on the Paycheck Fairness Act, a bill designed to strengthen the Equal Pay Act, which President Kennedy signed into law in 1963, "making it illegal for employers to pay unequal wages to men and women who perform substantially equal work." At the time, the average full-time, year-round female worker earned made approximately 59 cents for every dollar an average full-time, year-round male worker. By 1996, the difference was 73.8 cents to the dollar. But today, the difference is about 77.4 cents. Not a terribly huge improvement over the last 16 years.
I wrote about this topic this past April in honor of Equal Pay Day, a day started in 1996 to bring attention to the pay differential between men and women. I received a lot of comments stating that women simply "choose" to make less than men by working in less well-paying fields or taking time off to care for children. But as many other work-family scholars have noted, these explanations just don't cut it.
The Paycheck Fairness Act addresses the issue of when women and men are paid differently for doing the exact SAME job. And 2006 research by notable economists Francine D. Blau & Lawrence M. Kahn shows that gap between men's and women's wages has not changed much in recent years and much of the wage gap cannot be explained by differences in occupations or in human capital (what researchers call the education and skills that people develop in order to get their jobs).
Moreover, recent research shows that women in a variety of fields, including the law, engineering, science, and traditionally female fields, like teaching and nursing, make less than men even when they work the same number of hours in the same job. So, even in the same position, working the same number of hours, women most often make less than their male counterparts. It seems very unlikely than these women are "choosing" these lower salaries.
Differences in pay are likely connected to bias, particularly about men's and women's roles at work and at home. Having children often increases men's wages, according to research from sociologist Rebecca Glauber, but it often decreases women's wages and women working in low-wage jobs face the toughest wage penalties for motherhood, as sociologists Michelle Budig and Melissa Hodges found. After Wisconsin repealed its Equal Pay Law, Wisconsin state senator Glen Grothman argued that "money is more important for men." When he said this, he may have been tapping a generally unspoken belief -- that a woman's salary is less necessary to her family than is her spouse's. But, these beliefs are a remnant of times gone by in which men were primary breadwinners and women were primary homemakers (although as historian Stephanie Coontz has noted, even during the 1950s, this gender divide was never as big a phenomenon as we remember it to be).
Today, only 20 percent of children are raised in families with a traditional breadwinning father and stay-at-home mother. Most children, then, live in families that depend on the wages of women, and one-third of children live in single-mother households and are most at risk of living in poverty. The National Women's Law Center reports that bridging the gender wage gap would give the average full-time working woman's family the money to pay for an additional 4 months' supply of groceries, 5 months' of childcare, 3 months' rent and utilities, 5 months' health insurance premiums, 4 months' student loan payments and 5 tanks of gas. Addressing the wage gap would go a long way in increasing women's economic security, as well as the financial security of their families.
In 2010, no Senate Republicans voted to consider the Paycheck Fairness Act. In Wisconsin, Governor Scott Walker, up for a recall election this week, repealed Wisconsin's Equal Pay law. President Obama has now come out forcefully in support of the Paycheck Fairness Act. As both President Obama and presidential hopeful Governor Mitt Romney continue to vie for women's votes, it would be nice to see Governor Romney join him and lend his full support to the passage of this important bill.
Calling all HuffPost superfans!
Sign up for membership to become a founding member and help shape HuffPost's next chapter