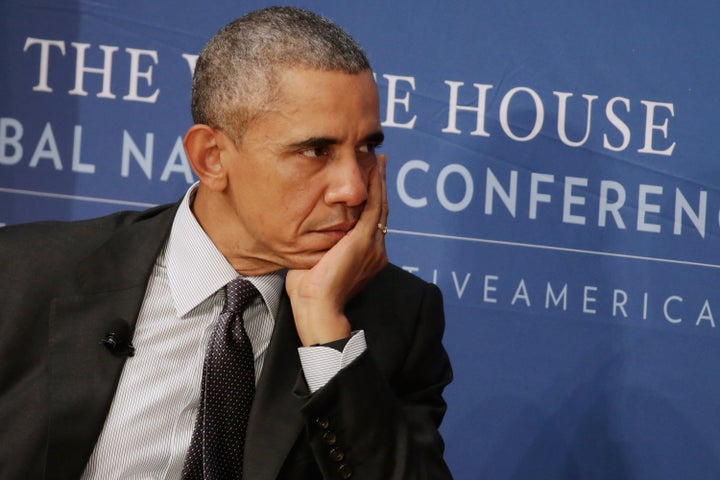 WASHINGTON -- Every good idea in American politics eventually becomes a vehicle for corporate lobbying.
When the Obama administration unveiled its "We The People" online petition platform in the fall of 2011, the goal was pretty straightforward: give people an opportunity to petition their government. Once the petition passes a popularity threshold, the administration responds to it.
This resulted in a ton of interesting and thoughtful grassroots messages on public policy. It also opened the Obama team up to a lot of silly trolling -- Build the Death Star from Star Wars! -- and a barrage of ridiculous nonsense from the fever swamps. A petition to "PROHIBIT ANY LAWS MANDATING THE FORCE AND REQUIREMENT OF VACCINATIONS OF ANY KIND" garnered over 132,204 signatures (capital letters are not required by the White House submission form).
But when a petition popped up containing details about payday lending regulations proposed by the Consumer Financial Protection Bureau, something other than a grassroots goof-off was clearly in the works. The petition -- which has crossed the 100,000 signature threshold mandating a White House response -- reads like a list of industry talking points written from the perspective of an aggrieved consumer.
"These rules will limit our access to payday and other short-term loans and take away our financial freedom," the petition reads. "The rules won't apply to other forms of credit, so why are we being unfairly targeted? ... How we manage our money is our responsibility -- not the federal government's. ... Regulation that makes it nearly impossible for us to obtain or to qualify for a small loan is the same as eliminating these loans."
Thanks to some sloppy website management by the California Financial Services Providers Association, we now know precisely which company was driving the effort. The CFSPA is just one of a swarm of front-groups who go to bat for payday lenders in various realms of public policy. And they posted four documents on the industry's "Petition Plan" to the public section of their own website.
The documents reveal that payday lender ACE Cash Express paid for a "Petition Message Development" to determine the best way to convince its customers to sign the petition. They also show screen shots of the ACE website and email messages to its customers encouraging them to sign the petition.
The CFPB forced ACE to pay $10 million last year for illegal debt collection practices designed to trap payday loan borrowers in a cycle of debt, in which customers take out expensive new loans in an effort to pay off prior loans.
The CFPB's proposed payday lending rules are designed to stop those vicious cycles. If finalized, payday lenders could not issue a customer a new payday loan for at least 60 days after their first loan. Borrowers could not have payday loans outstanding for more than 90 days in a given year. The payday lending industry presents its work as a tool to help people find a way to make ends meet during periods of financial distress.
The ACE Cash Express petition project bombarded its customers with the message "DON'T LET THE GOVERNMENT TAKE AWAY YOUR LOANS" in emails about loan payments, replete with links to the petition. It also included an in-store flier effort to convince customers to sign the petitions.
"While most come to like some of the details such as the 90-day restriction and 60-day moratorium after discussion, these details confuse many customers and distract them from the idea of signing the petition," one of the message development documents explains.
ACE Cash Express and the California Financial Services Providers Association did not respond to requests for comment.
Zach Carter is The Huffington Post's senior political economy reporter and a co-host of the HuffPost Politics podcast "So That Happened." Listen to the latest episode:
Calling all HuffPost superfans!
Sign up for membership to become a founding member and help shape HuffPost's next chapter