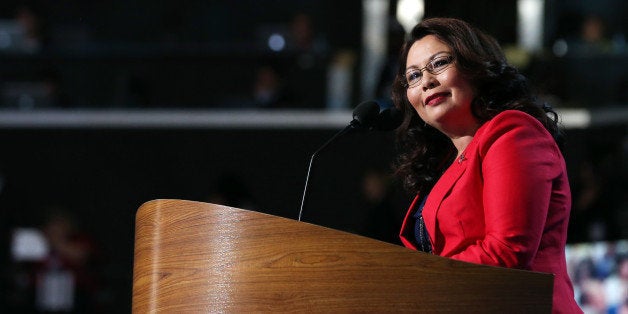 WASHINGTON -- House Democrats successfully knocked down a GOP plan early Thursday morning that would have blocked predatory lending protections for American soldiers.
Republicans had slipped the deregulation measure into the National Defense Authorization Act -- a major bill that sets the military's funding levels. The bill would have imposed a one-year delay on new Department of Defense rules designed to shield military families from abusive terms on payday loans and other forms of expensive short-term credit. Politicians frequently seek to delay measures in order to buy time to marshall the votes needed to fully repeal them.
Soldiers make particularly good targets for payday lenders, in part because of the reliability of their military paychecks. The military has been combating the debt burdens that payday loans can create for soldiers since at least 2006, but lenders including some of the nation's largest big banks have tailored new items to exploit loopholes in the regulations. In response, the Pentagon finalized a new set of regulations in late 2014 to restore protections for military families. The American Bankers Association has lobbied against those rules, which are strongly supported by consumer groups like the Consumer Federation of America, Public Citizen, the National Consumer Law Center and the U.S. Public Interest Research Group.
But around 4 a.m. Thursday, the House Armed Services Committee approved an amendment authored by Rep. Tammy Duckworth (D-Ill.) to strip out the GOP language to delay the new rules. Democrats voted unanimously in favor of the amendment, which passed 32 - 30 with support from five Republicans: Reps. Elise Stefanik (R-N.Y.), Chris Gibson (R-N.Y.), Frank LoBiondo (R-N.J.), Richard Nugent (R-Fla.) and Steve Russell (R-Okla.).
Consumer groups championed the vote, saying public pressure had prevented lawmakers from siding with banks over troops.
"Faced with a choice between the banks and the troops, members of Congress rushed to side with the banks," Public Citizen President Robert Weissman said in a statement. "But then something happened: The spotlight focused on their unconscionable effort to pay back campaign donors at the expense of the nation's servicemen and women …. Even with a rigged system, the public interest can prevail over powerful industry interests, at least sometimes."
According to a 2014 study by the Consumer Financial Protection Bureau, interest rates on products targeting soldiers frequently soar to 300 percent or higher, far above the 36 percent interest rate cap imposed on payday lending to soldiers in 2006, thanks to loopholes in that cap. The study notes that these loans often cost soldiers thousands of dollars for very small advances. One family that took out a $2,600 loan ended up paying back $3,966.84 over the course of a year, according to the CFPB, while another borrower spent $1,428.28 to pay off a $485 loan in just six months.
"Unmanageable debt is difficult for any family struggling to balance their finances," Duckworth, an Iraq war veteran, said Wednesday. "In the military, the burden can affect security clearances and advancement. Unscrupulous debt collectors go after service members deployed overseas and who are unable to answer claims. Credit is destroyed and lives are disrupted."
The 30 Republicans who voted to delay the protections for soldiers were Reps. Mac Thornberry (R-Texas), Rob Bishop (R-Utah), Jim Bridenstine (R-Okla.), Mo Brooks (R-Ala.), Bradley Byrne (R-Ala.), Mike Coffman (R-Colo.), K. Michael Conaway (R-Texas), Paul Cook (R-Calif.), John Fleming (R-La.), J. Randy Forbes (R-Va.), Trent Franks (R-Ariz.), Sam Graves (R-Mo.), Vicky Hartzler (R-Mo.), Joe Heck (R-Nev.), Duncan Hunter (R-Calif.), John Kline (R-Minn.), Steve Knight (R-Calif.), Doug Lamborn (R-Colo.), Tom MacArthur (R-N.J.), Martha McSally (R-Ariz.), Jeff Miller (R-Fla.), Mike Rogers (R-Ala.), Austin Scott (R-Ga.), Bill Shuster (R-Pa.), Michael Turner (R-Ohio), Jackie Walorski (R-Indiana), Brad Wenstrup (R-Ohio), Joe Wilson (R-S.C.), Robert Wittman (R-Va.) and Ryan Zinke (R-Mont.).
Before You Go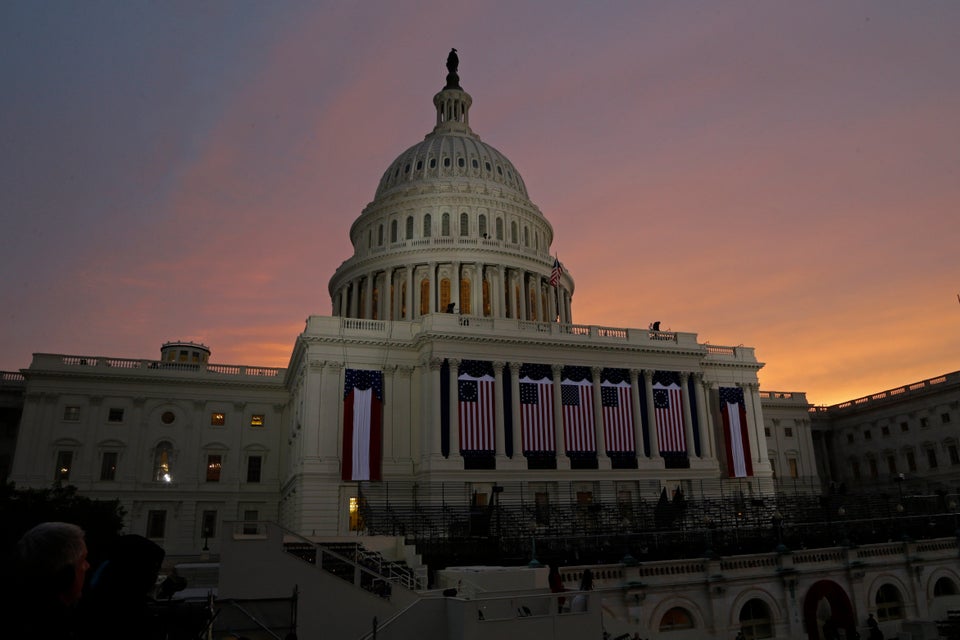 U.S. Capitol Photos
Popular in the Community