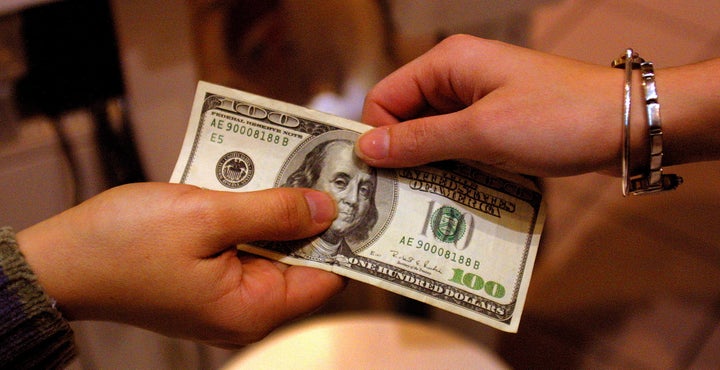 Two years after the recession officially ended and one year after the creation of a landmark financial law meant to prevent another financial crisis, predatory lending practices remain a part of mainstream American banking, a new report from the Center for Responsible Lending shows.
On Thursday, the CRL, a nonprofit research organization, published a report saying that some mainstream banks are offering payday loans -- short-term, high-interest loans that can take customers months to pay off.
Payday loans have long been offered by non-banking establishments, such as shops that cash checks and money orders. But in recent years, well-known banks have started offering them too.
Here's how a payday loan works: You, the customer, borrow money from the bank. The bank lends it to you at a high APR, or annual interest rate.
When your next paycheck comes, the bank repays itself out of your direct deposit -- taking the loan, plus whatever interest the bank charges. It doesn't matter if you don't have enough money in your account; the bank goes ahead and repays itself anyway, even if this triggers overdraft fees. Often customers end up having to take out another loan to get by until the next paycheck -- and so the cycle continues.
The CRL report isn't the first indication that mainstream banks have adopted this practice, which is sometimes called a "direct deposit advance" or a "checking account advance."
In 2010, Bloomberg reported that banks including Wells Fargo, U.S. Bancorp and Fifth Third Bancorp were offering services called "checking advance products" -- which functioned very similarly to payday loans -- as a way to recoup billions in lost revenue after new overdraft-fee regulations were passed.
Wells Fargo, Fifth Third and U.S. Bancorp were also among the banks named in a 2009 piece for the Twin Cities Star Tribune. That article, by Chris Serres, noted that in 2003, John Hawke, then head of the Office of the Comptroller of the Currency, spoke strongly against payday loans and warned such lenders to "stay the hell away from national banks."
According to the Center for Responsible Lending report, the average 10-day payday loan from a bank carries a 365 percent APR. The one-month payday loan has an interest rate of 120 percent -- significantly higher than the average interest rate on a credit card, which is only 13.1 percent, the report notes.
Social Security recipients, whose financial situations can be especially precarious, make up nearly a quarter of payday-loan borrowers, according to the report.
In addition to offering payday-style loans directly, banks have also been accused of financing non-banking establishments, like the check-cashing shops, that make payday loans available. In 2010, a report from National People's Action and the Public Accountability Initiative linked payday loan companies like Advance America, First Cash and EZCORP to financiers including JP Morgan, Wells Fargo and Bank of America.
According to the Center for Public Integrity, payday lending is one of the practices that consumer groups would most like the Consumer Financial Protection Bureau, which launched on Thursday, to address.
Support HuffPost
The Stakes Have Never Been Higher
Related
Popular in the Community