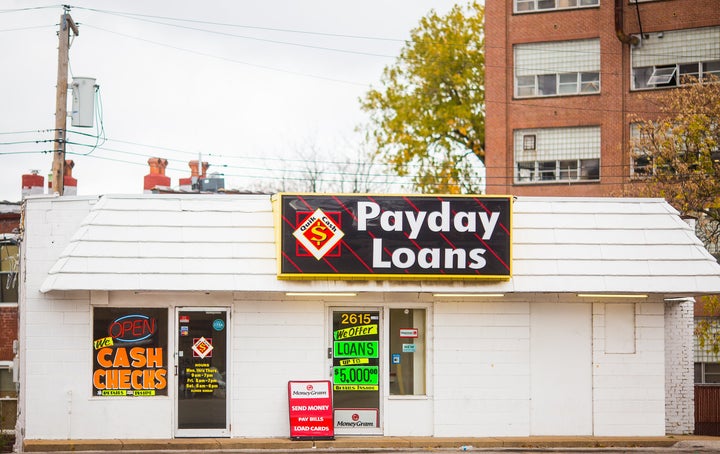 Three years ago Cynthia Tucker relocated from South Carolina to Raytown, Missouri ― a suburb just outside Kansas City ― to be closer to her children and grandchildren. To cover costs of the move, the 62-year-old widow took out a short-term loan. But her borrowed $675 quickly spiraled into a nightmare.
"By the time I thought I had paid over half the loan back, I realized I had gotten nowhere because it had already added hundreds of dollars on top of what I originally owed," says Tucker, who believes that the lender failed to clearly explain the risks to her. "I thought I was making progress, but with these recurring charges it became so stressful."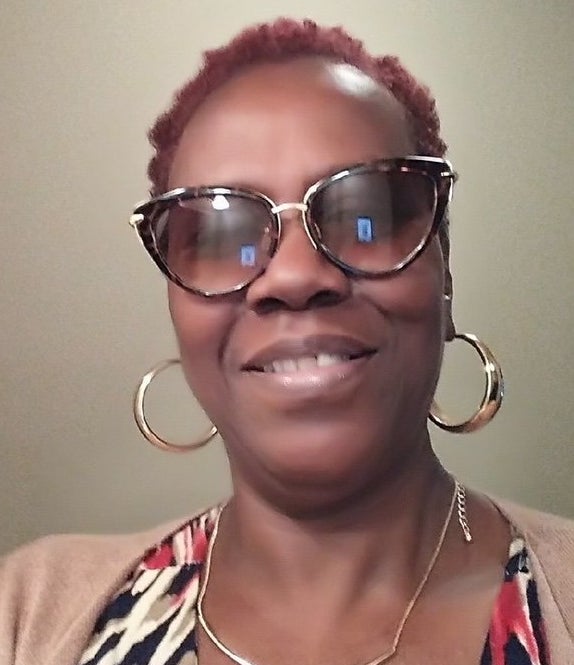 Tucker is not alone. An unexpected medical bill or an unplanned auto repair can toss many people into financial trouble, and 44 percent of adult Americans say they'd struggle to cover an additional expense of several hundred dollars. This is music to the ears of payday loan companies like the one Tucker turned to – voracious businesses that provide cash-strapped people with small, short-term loans, charging high interest rates and fees.
An estimated 2.5 million American households ― about one in 50 ― take out payday loans every year. A typical loan is $350 and costs $15 for each $100 borrowed. Given that more than 80 percent of payday loans are rolled over, or are followed by another loan within two weeks, it's not hard to see how some of America's most financially insecure can get trapped in debt indefinitely.
Proponents of the industry point to the lifeline payday loans can provide for people like Tucker.
But there's a growing movement of alternatives aimed at better supporting those in need. Tucker, for example, turned to the Holy Rosary Credit Union, which paid off her payday loan and issued her a new one with a much lower interest rate. She eventually repaid the credit union and moved on with her life.
Like banks, credit unions offer checking, savings and loan services. But unlike banks, which primarily serve shareholders, credit unions are nonprofit entities set up by members and governed by a volunteer board. Importantly, they generally charge discounted loan rates and lower fees than traditional banks.
A new credit union is set to open this spring in Kansas City, following an eight-year fundraising effort. The WeDevelopment Federal Credit Union is a community development credit union that will differ from most banks and traditional credit unions by specifically focusing on those who have never had access to a bank, or who have been shunned by banks because of past financial trouble.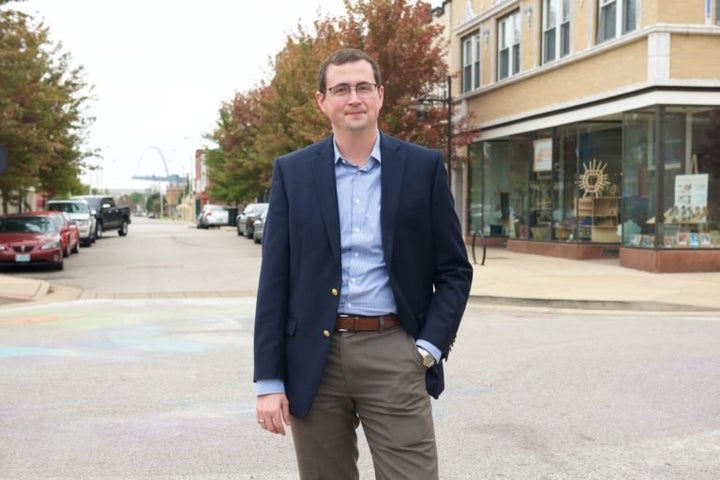 Kansas City is racially segregated, which means sharp differences in economic supports for different racial groups. In 2013, for example, 45 percent of the city's black residents lacked access to a bank account or a financial institution.
WeDevelopment will be located in downtown Kansas City, near its second-busiest public transit spot, and is designed to serve residents in one of the most distressed parts of town.
Its operations will rely on interest earned from loans and investments, and moderate transaction fees. Those involved with WeDevelopment told HuffPost they cannot yet give specifics on interest rates, but say they will be competitive with banks. Organizers say they will pursue grants to supplement the cost of services like financial education training.
Woodruff's team has been helping Kansas City leaders get WeDevelopment off the ground. More than 700 individuals have expressed interest in joining the new credit union, and organizers hope to sign up at least 1,500 members within its first year. Prospective members must live, work, or worship nearby.
"We want to help get people on the path to building credit, to building a secure banking relationship, to building wealth," says Ajamu Webster, WeDevelopment's board chair. He adds that community development credit unions are more than just a way for individuals to advance their personal goals. "There's a social compact that comes with being a member," he says. "They're social institutions. This is a social movement."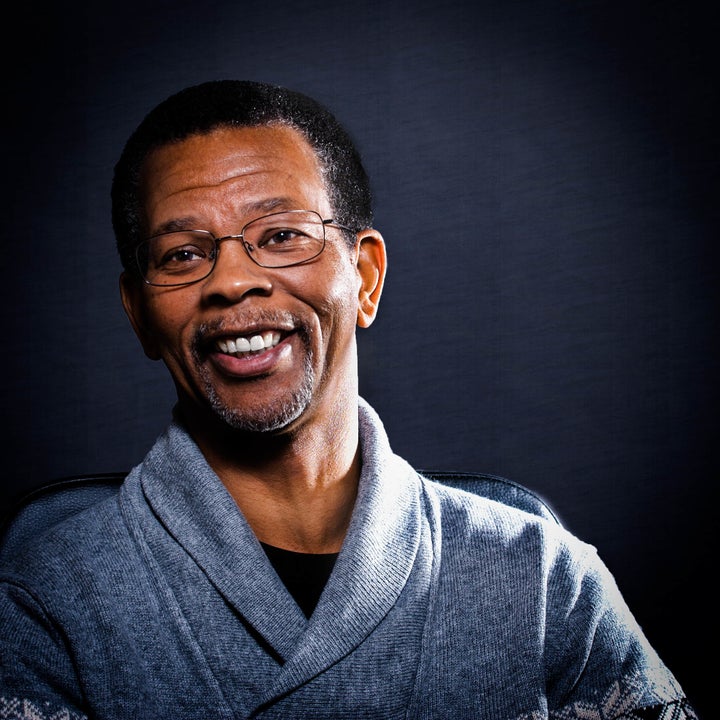 The Rev. Susan McCann, board president of the neighborhood advocacy group Communities Creating Opportunity, says community development credit unions are an important part of providing fair financial opportunities to all.
But even community-focused credit unions can't replace the need to change state laws around payday loans, McCann says. Missouri's lax payday loan laws allow lenders to charge up to 1,950-percent annual interest. Communities Creating Opportunity and other consumer advocates have been pressuring state lawmakers for years to cap the interest rate at 36 percent ― the maximum rate Congress allows anyone in the armed forces or their family members to be charged.
"Imagine if we can get two, three, four-thousand members in three years ― getting that many people who are tied to an institution that's thinking about economic development," Webster says. "This can become a community political force, giving us a new voice to influence what happens in our neighborhoods and the city."
For more content and to be part of the "This New World" community, join our Facebook Group.
HuffPost's "This New World" series is funded by Partners for a New Economy and The Kendeda Fund. All content is editorially independent, with no influence or input from the foundations. If you'd like to contribute a post to the editorial series, send an email to thisnewworld@huffpost.com
Support HuffPost
The Stakes Have Never Been Higher
Popular in the Community