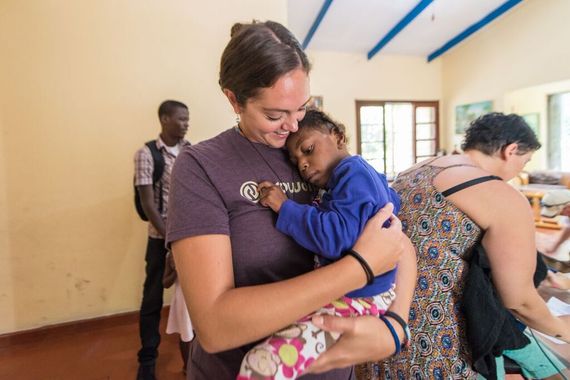 In 2015 Mallory Brown traveled to Haiti with the CrowdRise 24-Hour Impact Project to help a family that had been displaced by the hurricane. Now, two years later, she's back in Haiti and has 24-hours to raise $10,000 to help that family pay it forward. This is her story.
It was January 2015 and I was exploring the displaced person settlements outside of the island nation's capital city of Port-au-Prince. It was there that I met Chantale, a beautiful, hardworking, single mother of five, living in a tiny shack.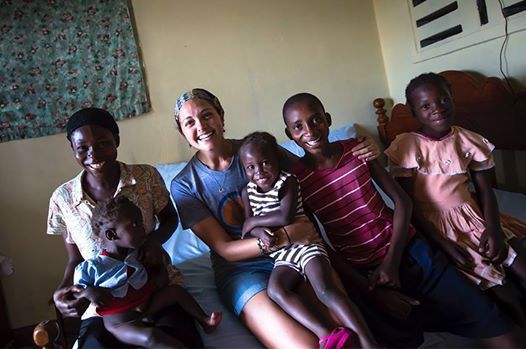 She had lost everything in the devastating earthquake years prior and was still struggling to get back on her feet. Her hope and optimism, despite her hardships, was infectious.
From a tiny internet cafe in Haiti, I published my very first CrowdRise 24-Hour fundraiser to give them their dream: a new home. I created a video and asked my community to donate in an attempt to raise $5,000 in only 24-hours.
Together, we more than doubled the goal and raised almost $11,000 in 24 hours. It was unreal. The very next day, I moved the family into a new home, enrolled the kids in school, and helped Chantale start working. It was the best day.
After the success of this fundraiser, I started traveling the world and, with the help of CrowdRise, running flash fundraisers to connect thousands of donors to incredible causes. Together, we provided disaster relief in Nepal, surgery in Honduras, and supplies to homeless in the US. We reached women in Ethiopia, endangered species in Madagascar, and even refugees in Greece. Through 10 fundraisers in two years, we raised over $225,000.
Through all my adventures, I still stayed in touch with Chantale and her family. Now, two years later, I decided to go back and visit. All the kids are in school, Chantale is working, and even saving money! They love their home and are truly thriving. A total comeback story! Our $11,000 honestly changed their lives.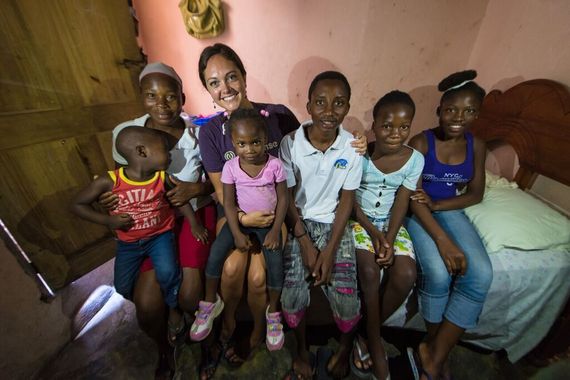 Inspired by how much we helped her Chantale asked me how she can pay it forward. Chantale has been saving to open her house to a sixth child, a disabled girl named Saraphina. Saraphina was found earlier this year almost starving to death at a Haitian orphanage. At 7 years old, she only weighed 25 pounds. Saraphina has no traceable family, suffers from severe disabilities, and needs full-time care. Chantale is currently undergoing disability training through a non-profit organization called Haiti Mama, so she can care for Saraphina and other children who are on the edge of society.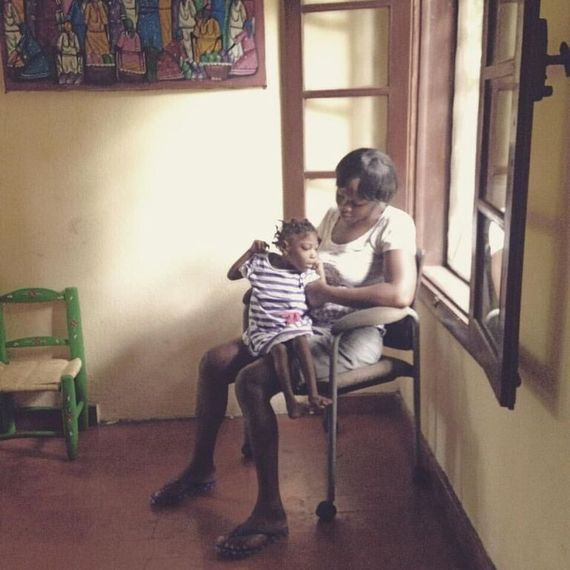 After two years, Chantale's happiness would have been enough reason to celebrate. But this? THIS is true compassion. This purity, this generosity, this desire to help others...this is humanity at our best. This is the ripple effect of kindness. This makes every dollar worth it.
Please join me in making a miracle happen again. Let's help Chantale raise $10,000 in the next 24-hours to adopt Saraphina.
To help Mallory reach her goal, donate via the CrowdRise widget below:

Photos and video: Ryan Doyle, Video Vision 360
Popular in the Community