Our partner AfricAid is helping shape girls into empowered young leaders in Tanzania. Empowered enough to plan their families, choose their partners, start their own businesses, care for the poor. At Segal Family Foundation, we seek to help nurture healthy, productive, and empathetic young Africans through our partners' work. We are honored and privileged to count AfricAid as one, as you'll see in this guest post from Program Development Coordinator Dr. Ngaire McCubben.
If you're Tanzanian, and you're unfortunate enough to find yourself in hospital, you'll most likely need to make sure that someone can bring you essentials like food, water, soap and toilet paper, administer your medication, change your bed sheets, and help you to the bathroom. In the hospitals available to all but the wealthiest Tanzanians, too few hospital staff, coupled with a resource-poor environment, means that many aspects of patient care in Tanzania are left up to families or friends. Patients who don't have friends or family nearby are largely left to fend for themselves.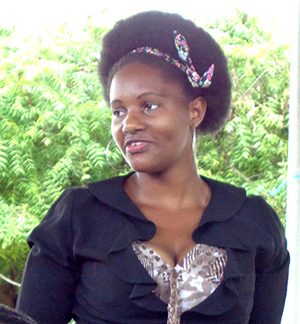 Tumaini, whose name means 'hope,' understands well the challenges that poverty brings and how exhausting the daily struggle for survival can be. Tumaini comes from a poor family and got married at a young age. Now the mother of two small children, she is the first in her family to go to university. With effort, determination, and an extra push from AfricAid's Kisa Project, she is poised to not only change her own life, but the fortunes of her entire family. Having completed the two-year Kisa leadership and life skills training program in 2015, she is now studying teaching at Mwalimu Nyerere Memorial Academy in Dar es Salaam. Building the capacity of girls to 'pay it forward' and supporting them to become community-minded leaders is a key aim of Kisa.
In May of this year, Tumaini decided to see what she could do to support patients in the nearby government facility, Mwananyamala Hospital. After discovering that numerous patients were without family support, she rallied together a group of her fellow Kisa graduates at Mwalimu Nyerere Memorial Academy and discussed what they could do to make those patients a bit more comfortable. They decided to all contribute what they could spare from their pocket money to purchase essential items. After raising enough money, they purchased soap, toilet paper, toothpaste and fresh fruit, and went to the hospital to cheer up the patients and share their purchases. The visit was well received, and the patients expressed gratitude for the love and care shown to them.
Tumaini has been able to channel her empathy and understanding, using the confidence and leadership skills she gained through participating in Kisa. She says it felt good to be able to help others, and she feels that because she is strong, she has a responsibility to be there for those who are weaker. It was a way for her to continue on in the spirit of Kisa by bringing a group of young women together to do something for the community. She says that Kisa graduates have a feeling of being family, the 'Kisa family,' who care for the needs of the people in their communities.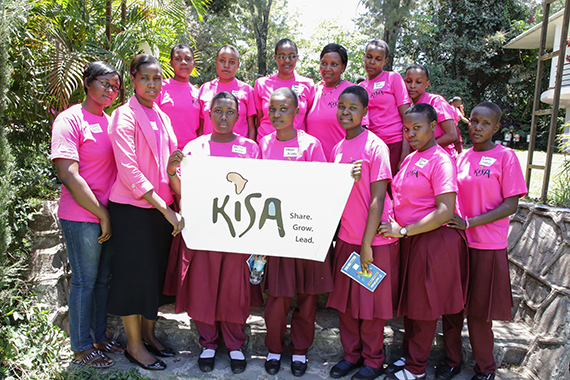 AfricAid is committed to mentoring young women in Tanzania so that they can realize their full potential as individuals and as leaders. Since 2010, we've had almost 1,600 girls complete Kisa training. And each year, we carefully measure how many girls graduate from Kisa, how many go to university, how many get jobs, and so on. But we think that it is through the stories of individual girls like Tumaini--and their personal and professional achievements--that we can really see the powerful impact on society when a girl is enabled and supported to become her best self.
Related
Popular in the Community