We often think about giving back during the winter holidays - Thanksgiving, Christmas, Hanukkah and the like tend to evoke those feelings of philanthropy and wanting to make a difference in your community. But what about those other times of the year and often overlooked holidays? With Mother's Day just around the corner, I've been reflecting about all those mothers with less fortunate circumstances who work so hard to provide for their families.
I recently had the opportunity to attend a terrific Mother's Day event hosted by Baby2Baby, an LA-based nonprofit that provides low-income children ages 0-12 with diapers, clothing and all of the basic necessities that every child deserves. Each year, Tiny Prints partners with Baby2Baby to execute a Mother's Day playdate, which, this year, was hosted by Jessica Biel at her new West Hollywood restaurant, Au Fudge. While I was familiar with Baby2Baby's incredible work and impact on children, seeing it all come together was an experience I'll never forget.
Led by Kelly Sawyer Patricof and Norah Weinstein, Baby2Baby hosts playdates to create an unforgettable experience for children who often go without celebrations of any kind. This year, Rachel Zoe and Kelly Rowland also attended the playdate along with Jessica, and welcomed 37 children and their mothers from the LAUSD Homeless Education Program to enjoy a morning of arts & crafts, including manicures for the moms and a take-home bag of meaningful gifts and basic essentials, such as clothing and hygiene products.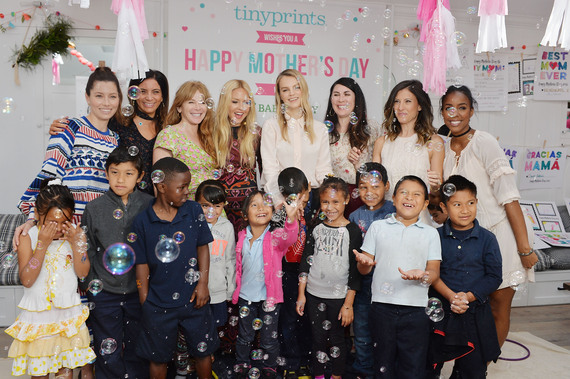 Watching these beautiful children enter the magical room filled with bright colors and activities for them, was a feeling I will never forget. Their eyes lit up and sheer joy filled their faces. Because all of the activities were set up to be interactive, I spent time with the children decorating cookies, watching a magician create HUGE bubbles and coloring Mother's Day cards with some pretty brilliant 6 and 7 year olds. While the children had a ball, their deserving moms were pampered in a pop-up salon and treated to manicures and blowouts. These hard-working mothers finally had a chance to take a moment out of their incredibly busy lives to relax and be spoiled.
All of this got me thinking about the true meaning of paying it forward. All of us lead such busy lives between work, friends and family. Taking a moment to give back in your local community in your own way is beyond rewarding and fulfilling. Whether you're able to spend some time serving your community or donate some essentials, you'll be truly helping someone in need. After leaving that day, I almost felt selfish for the time I got with all of them because I was the one left feeling warm and fuzzy!
To learn more about Tiny Prints and Baby2Baby go to: www.tinyprints.com/baby2baby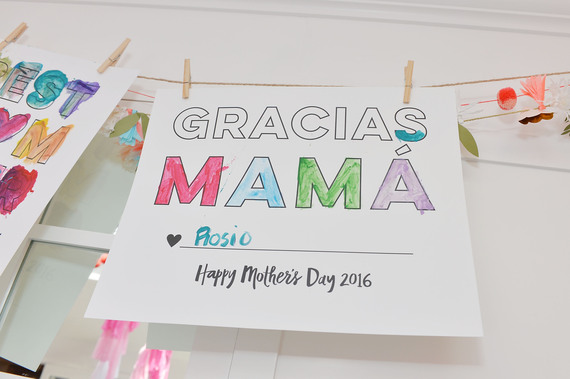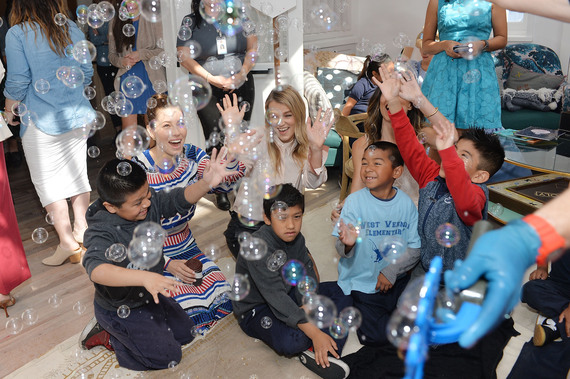 Calling all HuffPost superfans!
Sign up for membership to become a founding member and help shape HuffPost's next chapter