November 3, 2013 marked the final end point to a two year mission for a group of individuals at AOL -- the company I work at... our feet hit the pavement beginning in Staten Island as we fought the bitter cold and wind running across the Verrazano Bridge -- through the lively streets of Brooklyn -- into the borough of Queens -- down the three miles of Manhattan's party central 1st Avenue -- into the quiet streets and bridges of the Bronx then back into Manhattan for the torturous (and hilly) final four miles until the finish line... and we did it -- all 26.2 miles for Rory!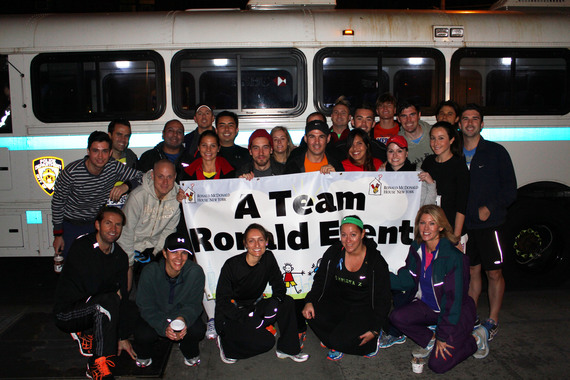 This mission all started back in the beginning of 2012. The AOL Sales Team started out the new year with a Sales Conference kick off during which, I had won the 1st Annual Rory Wheeler Courage Award. Rory was a former colleague out of the Detroit office who lost his 20 month battle with cancer on July 25, 2011. Winning The Rory Wheeler Courage Award was one of the proudest moments of my professional career. I had never felt so proud and honored before in my life and although Rory and I had never worked directly with one another -- I knew that this award would impact my life in some intangible way.

I began a rapport with Rory's parents, Bob and Karen as well as his wife Kristen and after each email and conversation, I felt this lingering need to ensure that Rory's memory would live for years to come, in a way that helped people, in a place that is special in nature and by doing something that Rory would have loved. With that, I worked with the RMDH in NYC in my efforts to "pay it forward." I created a NYC Marathon team to raise money for the operating costs of the house and renovations of their Music Room. Knowing Rory's love of music, I thought this would be the best place to have his spirit live on.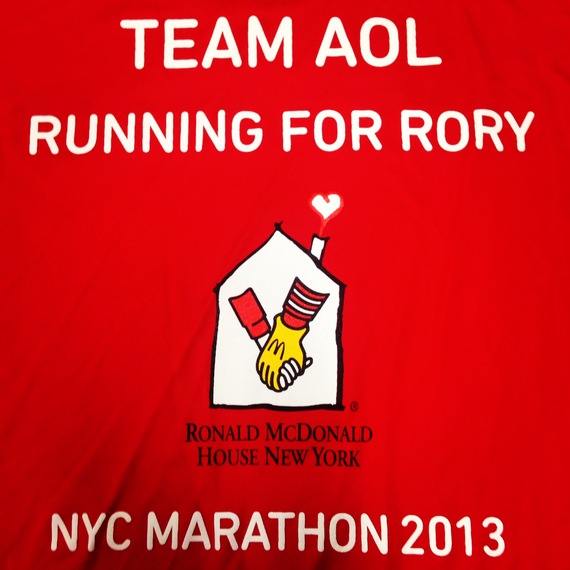 I recruited 29 AOL'ers from across four offices within the U.S. and our training began. Some of these runners knew Rory, knew of Rory or didn't know him at all -- yet they were all committed to putting a lot of their personal life on hold to run this race for a great cause. Amid much anticipation, the 2012 NYC Marathon never happened due to Hurricane Sandy but the troopers on the AOL Marathon Team committed to training yet another year. In the end, I am proud to say, with a handful of injuries, 22 of us ran and this AOL Team in total raised over $115k (current Team site still live: http://www.rmh-newyork.org/aol)!

Last week I had our final "Team" meeting at the RMDH with our Architect, Designer, Construction Aids and Project Manager who confirmed that we will be breaking ground within the next two weeks and start the creation of the Rory Wheeler Music Room at the RMDH in NYC.

Although I will never fully understand why Rory has become such an impactful figure in my life, he is an Angel on my shoulder who has helped me do something wonderful for my AOL Family, The Wheeler's, the RMDH in NYC and more importantly, for myself.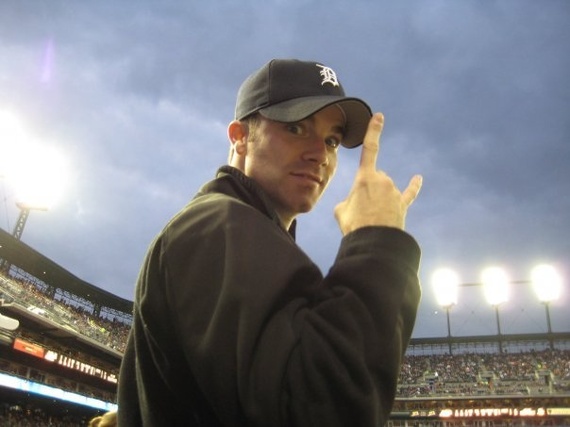 Prior to the start of the Marathon, I was interviewed by ASIC's and this gave me my opportunity to intro the importance of the act of running the NYC Marathon with a personal viewpoint:
Popular in the Community