PayPal says it will cut off its services to hate groups and other users collecting donations to promote violence and racial intolerance in the wake of Saturday's deadly clashes at a white supremacist rally in Charlottesville, Virginia.
The online payment platform condemned extremist groups ― including neo-Nazis and the Ku Klux Klan ― in a blog post Tuesday and vowed to crack down on their use of the company's services.
"The events in Charlottesville are yet another disturbing example of the many forms that racism and hatred manifest," Franz Paasche, PayPal's senior vice president of corporate affairs and communications, wrote in the blog post.
"PayPal will – as we consistently have in the past – limit or end customer relationships and prohibit the use of our services by those that meet the thresholds of violating our policy," he continued.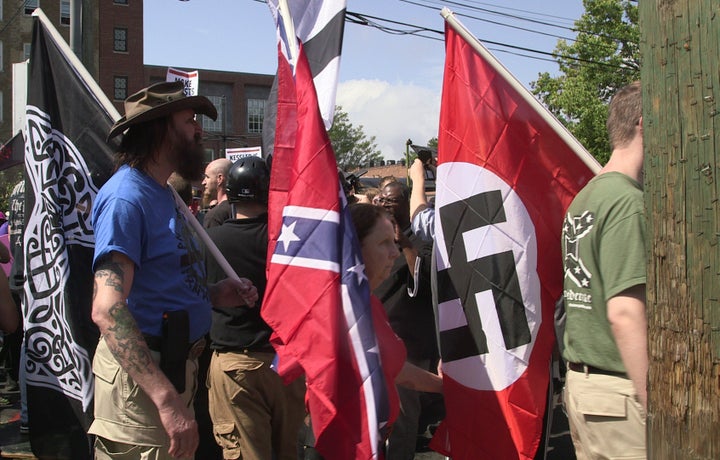 Paasche also acknowledged the difficulty in navigating the "fine lines" between "opinion-based, offensive websites" and those who violate their Acceptable Use Policy.
"Maintaining the necessary balance between protecting the principles of tolerance, diversity and respect for people of all backgrounds with upholding legitimate free expression and open dialogue can be difficult, but we do our very best to achieve it," Paasche said.
PayPal released the statement just hours after the Southern Poverty Law Center published a report Tuesday suggesting the company's services played an integral role in helping organizers raise money for Saturday's white nationalist rally.
"Organizers, speakers, and individual attendees relied on the platform to move funds in the run up to the ultimately deadly event," SPLC reported.
SPLC listed several right-wing extremists who used PayPal to help fund the event, including Jason Kessler, the main organizer behind the "Unite the Right" rally, and Richard Spencer, a white nationalist and alt-right personality.
As of Wednesday, PayPal accounts associated with Spencer, Kessler and several other hate groups had been suspended.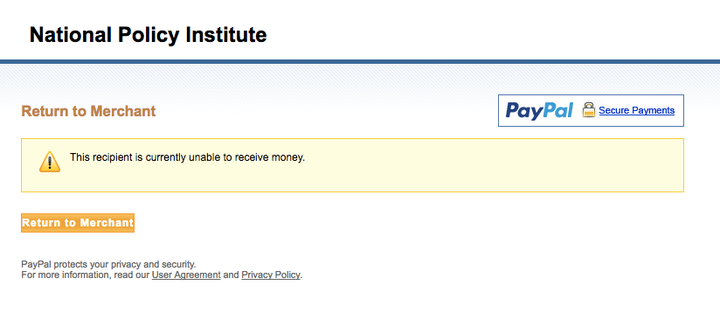 The company plans to remove at least 34 organizations, including two groups that sell gun accessories specifically for the purpose of killing Muslims, according to The Washington Post.
Still, SPLC and other advocacy groups questioned why it took so long for PayPal to take action.
"Despite the company's Acceptable Use Policy explicitly banning 'the promotion of hate, violence, [and] racial intolerance,' ... organizers and attendees were allowed to utilize PayPal's surface before and after the events in Charlottesville," SPLC said.
Rashad Robinson, executive director of racial justice organization Color of Change, said his group has been working with PayPal to "cut off a number of hate groups that they allowed for years to generate revenue" using their services.
"We appreciate the company's willingness to take [a] stand against violent racist extremism after months of pressure, "Robinson told Mic. "And we hope to push them further."
Justin Higgs, a spokesperson for PayPal told HuffPost that there's an internal group focused on thoroughly monitoring potentially problematic users, but noted that it can be challenging to pinpoint offensive rhetoric versus the promotion of hate.
"Sometimes there will be distasteful material, but its not quite over the line of violating policy," Higgs said.
Several other financial services companies have taken a stand against right-wing extremists in the wake of the Charlottesville violence, including crowdfunding platforms such as Kickstarter and Indiegogo.
GoFundMe, one of the most popular fundraising sites, shut down several campaigns seeking donations to benefit the James Alex Fields Jr., the 20-year-old accused of deliberately ramming his car into a crowd of counterprotesters Saturday in Charlottesville, killing a woman, Reuters reported.
Before You Go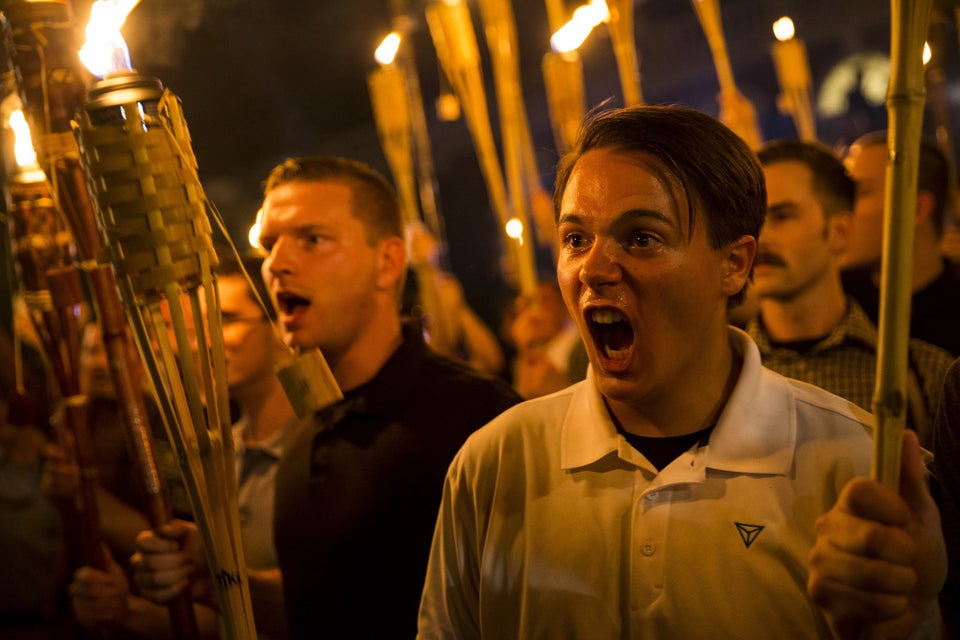 Clashes In Charlottesville
Popular in the Community