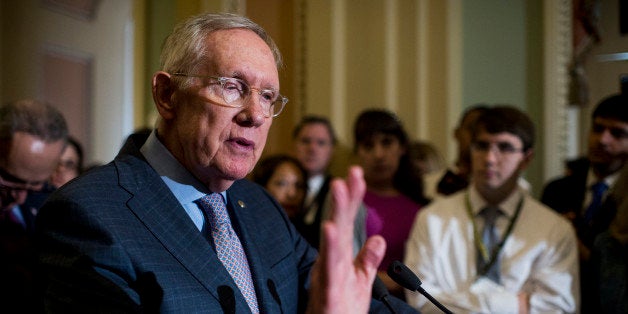 WASHINGTON -- Ending a standoff that left the Republican Party battered and its House leader with tears in his eyes, Congress on Friday extended the payroll tax cut for another two months, sending the package to President Barack Obama's desk just in time for the holidays.
The House passed the measure within a matter of minutes by unanimous consent, which meant only two lawmakers were present for a voice vote. The Senate had already cleared passage of the bill, contingent upon House passage. Both chambers were virtually empty of lawmakers as Friday's business was largely procedural in manner.
Shortly after the bill passed, Obama thanked Congress for "ending the stalemate" and said that while passage of the short-term bill is a victory for the economy, lawmakers still have more work to do.
"When Congress returns, I urge them to keep working without drama, without delay, to reach an agreement that extends this tax cut, as well as unemployment insurance, through all of 2012," the president said during brief remarks at the White House.
"This is some good news just in the nick of time for the holiday," Obama added, moments before departing for Hawaii, where his family awaits for the holiday break.
Rep. Steve Cohen (D-Tenn.) said he caught House Speaker John Boehner (R-Ohio) in the hallway after the House vote and wished him a merry Christmas. He also said he told Boehner that he "felt for him," an exchange Cohen said left the speaker teary-eyed.
"Speaker Boehner did not make this mess. I think it was forced upon him. He had to try to clean it up. He's the front person and he's here alone," Cohen told reporters. "They always say victory has a thousand allies, defeat is an orphan. And today, he was an orphan."
The two-month package preserves a $1,500 payroll tax cut for the middle class and extends unemployment benefits that were set to expire at the end of the year, preventing an abrupt cutoff for nearly 2 million long-term jobless people in January alone. The bill also extends the "doc fix," a stopgap that prevents Medicare reimbursement rates for doctors from being automatically slashed.
But it also marks the beginning of the end for a maximum limit of 99 weeks of unemployment insurance. Although the deal reauthorizes federal unemployment programs, it does not make a change needed to prevent the loss of 20 weeks of benefits in most states over the course of 2012. The reduction in benefits represents Democrats' quiet embrace of part of the GOP's proposed reforms to the unemployment insurance system.
"We couldn't get it done otherwise," Senate Majority Leader Harry Reid (D-Nev.) said on the matter during a press conference.
Passage of the two-month deal headed off what was seen as a public relations disaster by many veteran Republicans, including Arizona Sen. John McCain, who said that House Republicans' opposition to the deal was hurting the party and that Democrats were winning.
And even though many conservative House Republicans didn't want to cave, others feared that extending the standoff would only make the situation worse. "It was that or the Little Bighorn," said one experienced GOP aide, referring to Gen. George Custer's last stand.
If it took an avalanche of negative public opinion to force a two-month extension, it's unclear what it will take to persuade the two parties to bridge their differences over extending the payroll tax cut, unemployment benefits and the doc fix for the rest of the year.
Although House Majority Leader Eric Cantor (R-Va.) has repeatedly insisted there are no large differences between what the two parties want, there are. When senators gave up on trying to reach a yearlong agreement before Christmas, it was because they could only agree on how to pay for about $100 billion of the $200 billion total cost.
And the only pay-for that both sides really embraced was raising $36 billion by levying fees on bank transactions with Fannie Mae and Freddie Mac, a funding source that will take a decade to cover the cost of the two-month extension.
There are some smaller steps that both sides support, such as restricting millionaires from receiving benefits like unemployment insurance. But after that, it gets much tougher. Democrats still would like to levy a surtax on incomes above $1 million. Republicans want to offset spending by freezing federal workforce pay, making federal workers pony up more for health care, raising Medicare costs for people who earn as little as $85,000 and repealing parts of the health care reform law. Each side is adamantly opposed to the other's funding streams.
On top of that, the House plan is loaded with riders that have nothing to do with payrolls or doctors (note: see the slideshow below). Some provisions Democrats find toxic, literally, including a step to ban the Environmental Protection Agency from regulating thousands of boilers and incinerators.
It would be especially difficult for Democrats to compromise on such provisions since they already sacrificed much of what they wanted just to get the short-term extension. Still, Democrats see themselves as holding the stronger position and may try to reassert their original goals for the long-term package, insisting that the richest Americans do a little more to help the rest of the country and accusing the GOP of protecting the 1 percent at the expense of the 99 percent.
"This is all coming back again in February, and we are going to keep at it," a Democratic aide said. "In this environment, where people are aware of income inequality, our argument resonates."
Reid noted the millionaire surtax will be in play when House and Senate negotiators return in January to begin hashing out a long-term deal. "There is nothing off the table," he said.
The Senate Democratic leader also offered some parting advice to House Republicans, particularly freshman members backed by the Tea Party, who fought to prevent the short-term deal from going through but ultimately failed.
"I hope this Congress has had a very good learning experience, especially those who are newer to this body," Reid said. "Everything we do around here doesn't have to wind up in a fight. ... Legislation is the art of compromise."
Nine Poison Pills In The GOP Payroll Tax Extension Bill: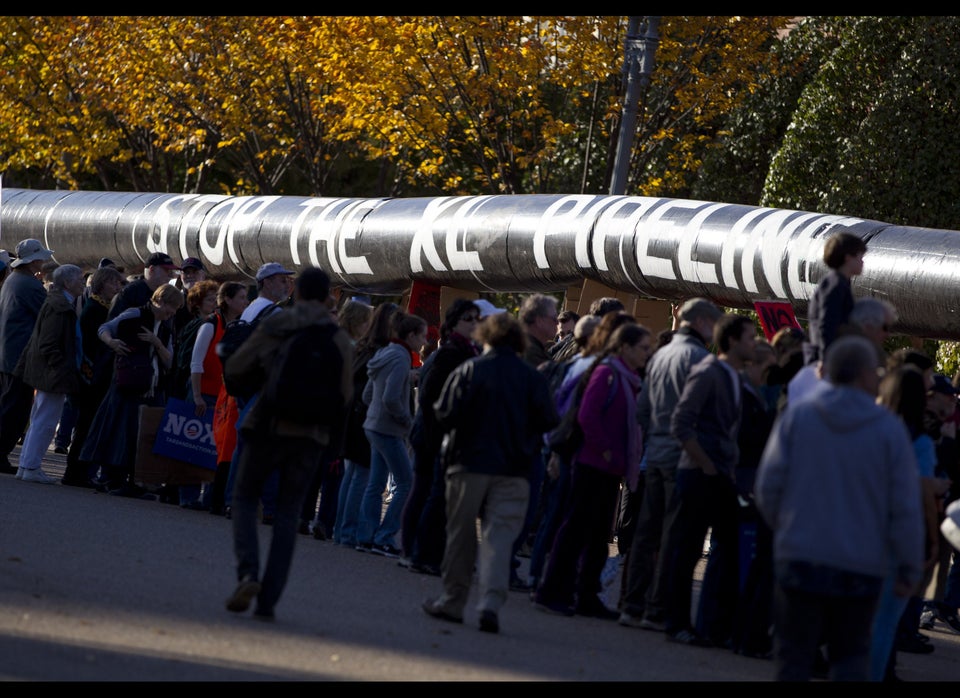 Popular in the Community