Two North Carolina residents have been arrested after police allegedly found the skeletal remains of two people buried in a shallow grave in the couple's back yard.
Pazuzu Illah Algarad, 35, and Amber Nicole Burch, 24, were both arrested Sunday after police executed a search warrant and found the remains, according to WXII.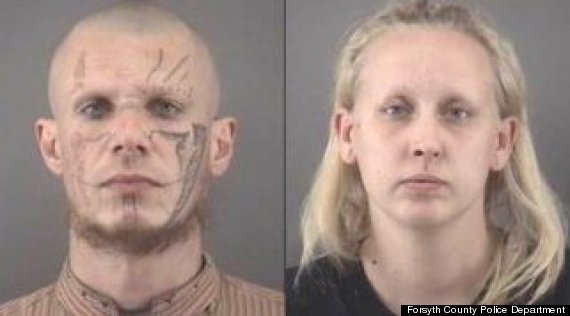 It's currently unclear why Forsyth County police executed a search warrant on the home, but this isn't the first time Algarad has been involved in a murder case.
In 2010, Algarad was convicted on a charge of accessory after the fact in the shooting death of 30-year-old Joseph Chandler. Chandler's body was found near a river by police after his mother reported him missing that morning.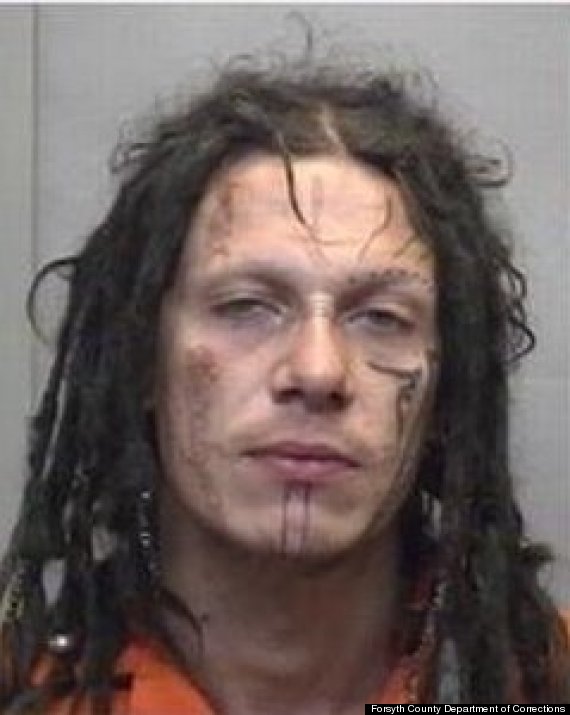 Pazuzu Algarad in a 2010 mug shot
Bianca Heath claimed she lived with Algarad for a month in 2005, and that he had spoken of the bones in his back yard.
"Paz told everyone," Heath told The Huffington Post. "But I never believed him. I'm sure no one else believed him either. He laughed about the skeletal remains when telling the story on why he did what he did."
Heath said Algarad told her he picked up two prostitutes at two separate locations before he killed and ate them, burning the remains in a fire pit before burying the rest.
"I never once saw the skeleton bodies, I honestly thought he was lying, now I'm not sure what to believe," Heath said.
"He has bragged to other members of my family about sick things he has done and told them he has killed other people and has buried other bodies."
WFMY News 2 reported that "Pazuzu" is not his original name. Detectives said they don't know when or why he changed it. The name Pazuzu comes from the mythological king of the demons of the wind.
On his Facebook page, Pazuzu has a large collection of pictures featuring demonic creatures and upside down crosses. Heath described Pazuzu as a worshipper of "evil gods."
Like Us On Facebook |

Follow Us On Twitter |

Contact The Author
Related
Popular in the Community