At P.B. Jams, each sandwich comes with an extra serving of humanity -- free.
Earlier this month, Ashley Jiron, owner of the restaurant in Warr Acres, Oklahoma, noticed someone had rummaged through the dumpsters behind her shop in search of a meal. She decided to do something about it: Invite the person in for a complimentary sandwich, fresh veggies and a glass of water.
Jiron posted a couple of fliers around the building, hoping to reach the mysterious person in need.
Warr Acres/Bethany friends: If you happen to see the person, please stop and tell them this for me. I will NOT take...

Posted by P.B. Jams on Monday, April 6, 2015
To the person going through our trash for their next meal,

You're a human being and worth more than a meal from a dumpster. Please come in during operating hours for a classic PB&J, fresh veggies, and a cup of water at no charge. No questions asked.

-Your friend, the owner.
On Sunday, Jiron started a "pay it forward" campaign at the restaurant, where customers can pre-pay a meal for someone in need. Each available meal is indicated by an encouraging note posted on the wall. So far, about 50 meals have been paid for, she told The Huffington Post.
In a humorous nod to her restaurant's nutty offerings, she's calling the effort "#ShareTheNuts."
You suggested, I listened. #sharethenuts #sharefood #peanutbutter #route66 #humansforhumans #humanity #payitforward #okc

Posted by P.B. Jams on Sunday, April 12, 2015
Before You Go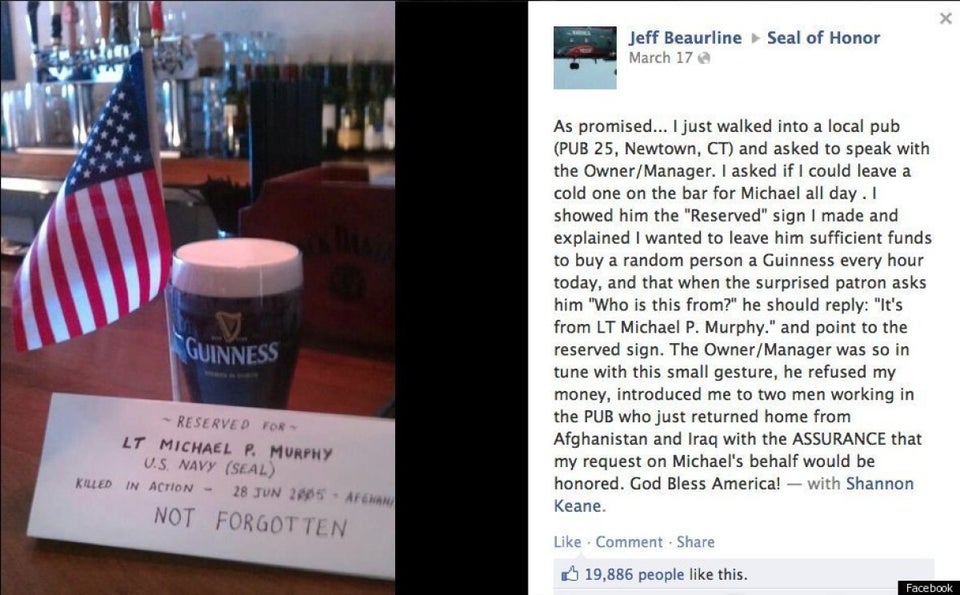 Random Acts Of Kindness