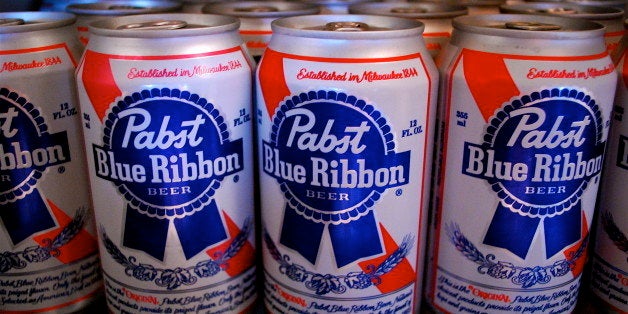 Pabst Blue Ribbon is defecting to Russia.
The 170-year-old Milwaukee brewery known for its acronymic hipster beer announced on Thursday night that it was sold to Moscow-based Oasis Beverages, a six-year-old beer and soda firm that operates in Kazakhstan, Belarus and Ukraine.
"Pabst Blue Ribbon is the quintessential American brand -- it represents individualism, egalitarianism and freedom of expression -- all the things that make this country great," Eugene Kashper, the chairman of Oasis, said in a statement. "The opportunity to work with the company's treasure trove of iconic brands, some of which I started my career selling, is a dream come true."
Besides its flagship lager, Pabst Brewing Company produces Colt 45, Rainier, Lone Star, Old Style, Schlitz and National Bohemian. The firm was previously owned by billionaire investor C. Dean Metropoulos and his two sons, Evan and Darren. After decades of decline, PBR, which often comes in a silver can, became hip under their stewardship, and sales soared. Americans drank more than 90 million gallons of the lager in 2013, a 200 percent increase from 2004.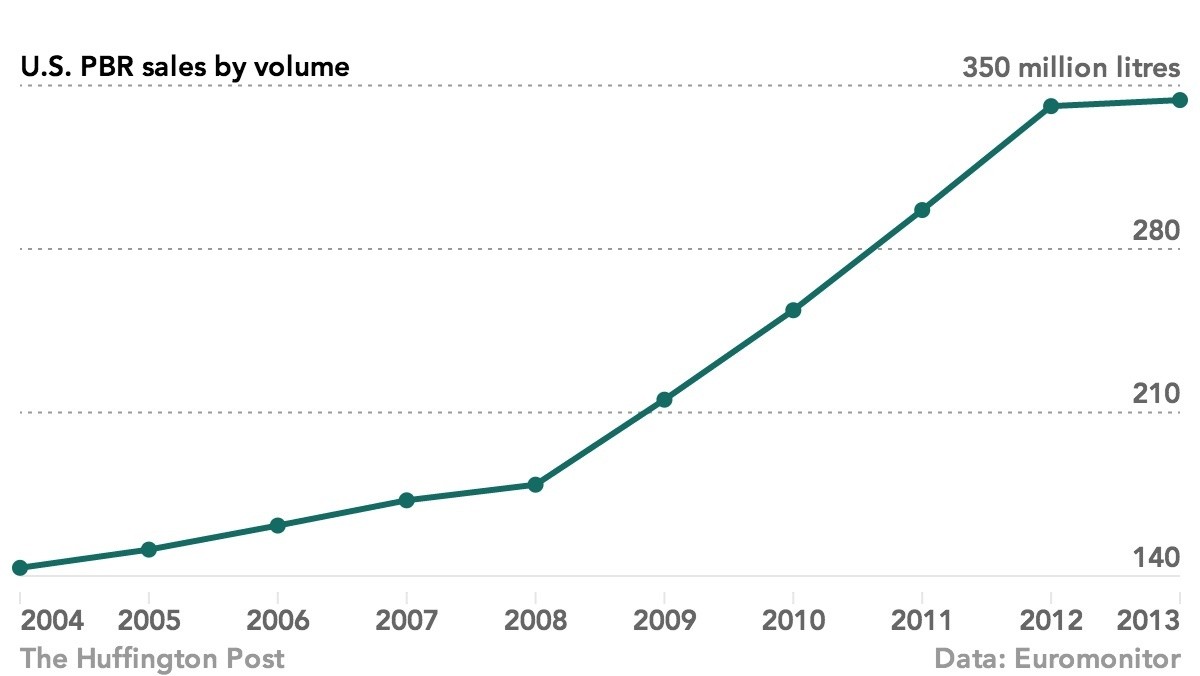 Kashper will serve as chief executive of the brewery, which will remain headquartered in Los Angeles. Oasis -- which imports such beers as Heineken and Chimay to Russia and Ukraine -- currently owns six beers in Russia and its bordering countries. It also produces apple juice, a non-alcoholic malt drink and a canned energy drink.
The terms of the deal were not disclosed, but the New York Times reported the price at more than $700 million in cash. TSG Consumer Partners, the private equity firm backing the deal, will take a minority stake in the company.
Pabst did not immediately respond to a request from The Huffington Post for comment.
The sale marks yet another American brewery changing hands to a foreign owner.
Anheuser-Busch, the beer behemoth behind such brands as Budweiser, Corona, Stella Artois, Hoegaarden and Leffe, is wholly owned by the Brazilian-Belgium conglomerate AB InBev. Coors, once an American company, merged with Canada's Molson in 2005 to form Molson Coors Brewing Company. In 2002, London-based SABMiller plc was formed when South African Breweries bought Miller Brewing.
While U.S.-based microbreweries comprised $14.3 billion last year in sales, large corporations such as AB InBev have been aggressively buying up small craft beer companies over the last year.
Related
Popular in the Community