Ask any artist -- professional or amateur -- to support this claim, and they'll likely embark on a soliloquy of epic proportions, praising the power of painting, photography, dance, poetry, theater, sculpture, music and everything in between. They'd have science behind them, not to mention an entire roster of art historical figures who've been anything but quiet on the influential qualities of the creative process.
Twelve of those art historical figures, it turns out, are voicing their art advocacy on PBS's series ART21, or Art in the Twenty-First Century. This year marks the show's seventh season, and will bring together voices hailing from the likes of Switzerland, Cuba, Germany, Mexico and the U.S., all of whom have jumped at the opportunity to proclaim art's capacity for affecting social change, deconstructing history, and experimenting with the ways we engage with the world around us.
The series ventures to public housing in the Bronx, military testing grounds in the American Southwest, Swedish jazz festivals and small Mexican neighborhoods. From Trevor Paglen to Joan Jonas to Thomas Hirschhorn, the dozen artists discuss not only the compelling virtues that make creation worthwhile, but the ins-and-outs of producing their own aesthetic universes too. Thanks to PBS, we have a preview of the series, set to premiere on October 24.
Behold, 12 famous artists on how art can transform and inspire your life.
1. "Art is more than a series of images that are disembodied. Art is objects that live in real places, economies, spaces, architecture." -Trevor Paglen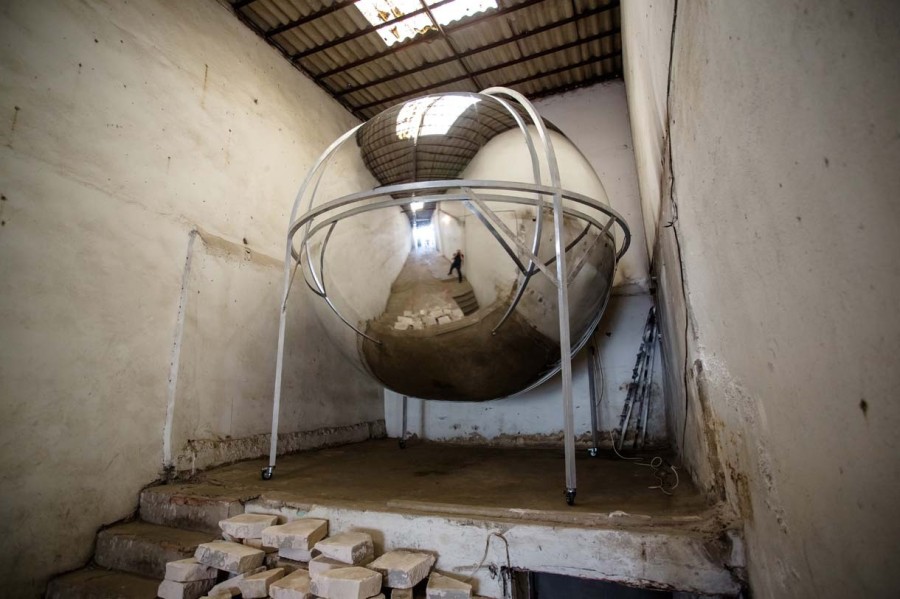 Trevor Paglen. Prototype for a Nonfunctional Satellite (Design 4; Build 3), 2013. Mixed Media; diameter 12 feet. Installation view: Protocinema, Istanbul. Courtesy the artist, Metro Pictures, Altman Siegel, and Galerie Thomas Zander. © Trevor Paglen
2. "I think that any photographer is an investigator. Photography is a pretext to know the world, to know life. To know yourself." -Graciela Iturbide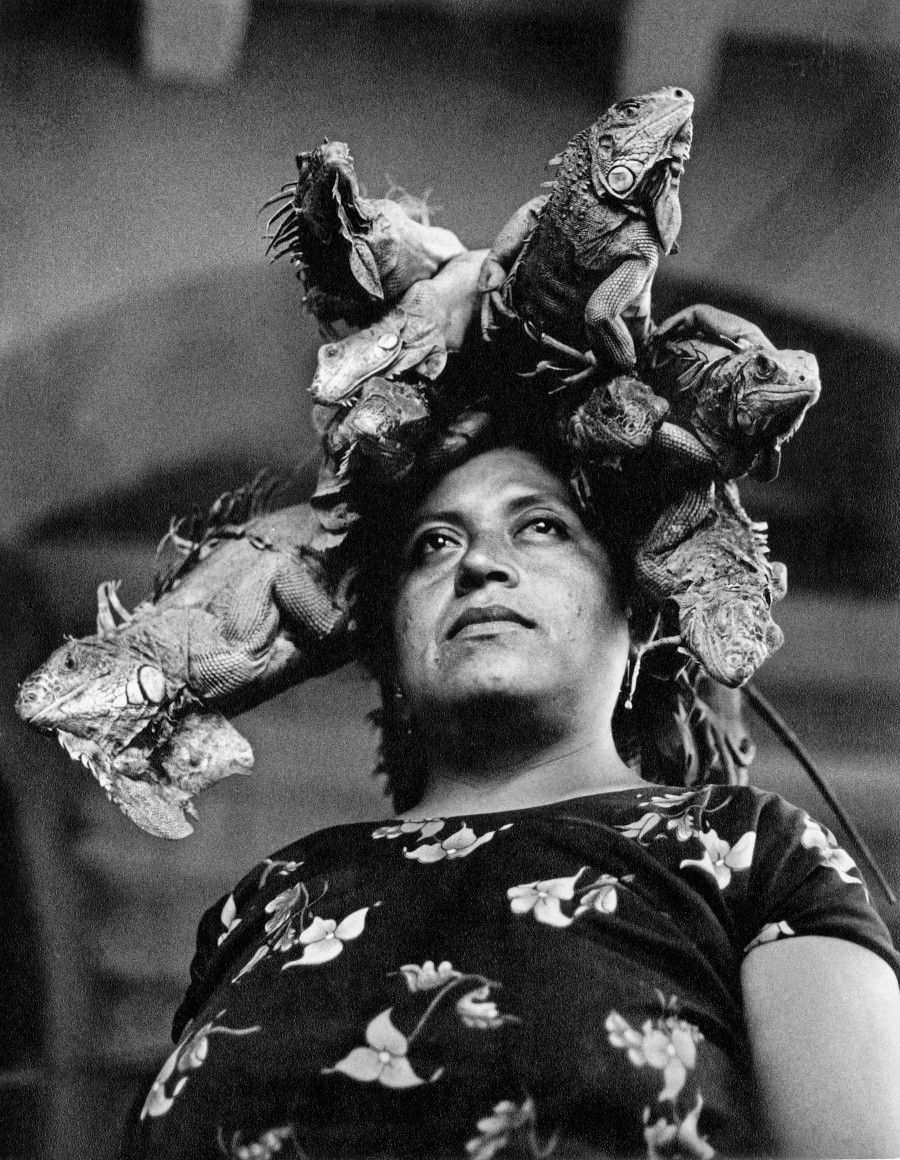 Graciela Iturbide. Our Lady of the Iguanas, Juchitán, Oaxaca, 1979. From the series: Juchitán. Silver gelatin print; 24 x 20 inches. Courtesy the artist. © Graciela Iturbide
3. "I believe that every human being has an understanding of art. What is separating us is smaller than what is unifying us." -Thomas Hirschhorn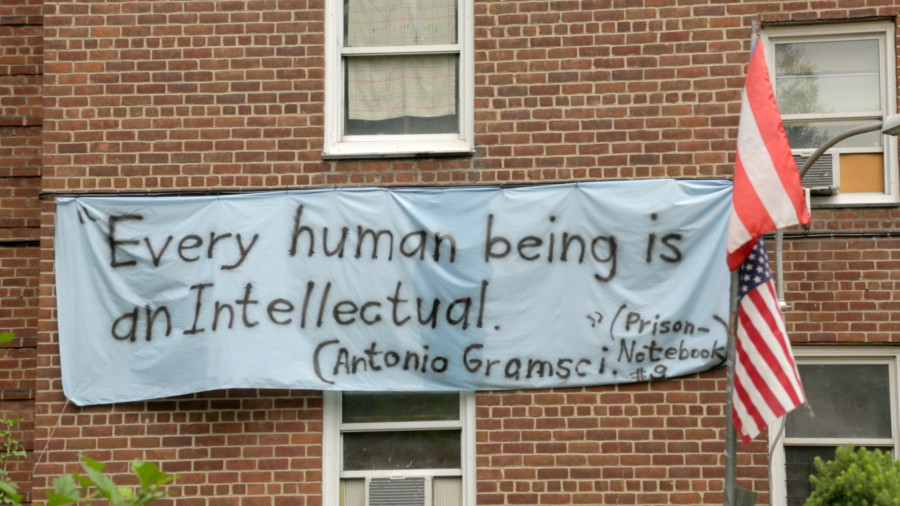 Thomas Hirschhorn. Gramsci Monument, detail, 2013. Site-specific participatory sculpture at Forest Houses, Bronx, New York. Production still from ART21 Art in the Twenty-First Century, Season 7, 2014. Courtesy Dia Art Foundation. Photo: © ART21, Inc. 2014.
4. "There is the artwork that you physically make but there's also the journey that happens on the inside." -Leonardo Drew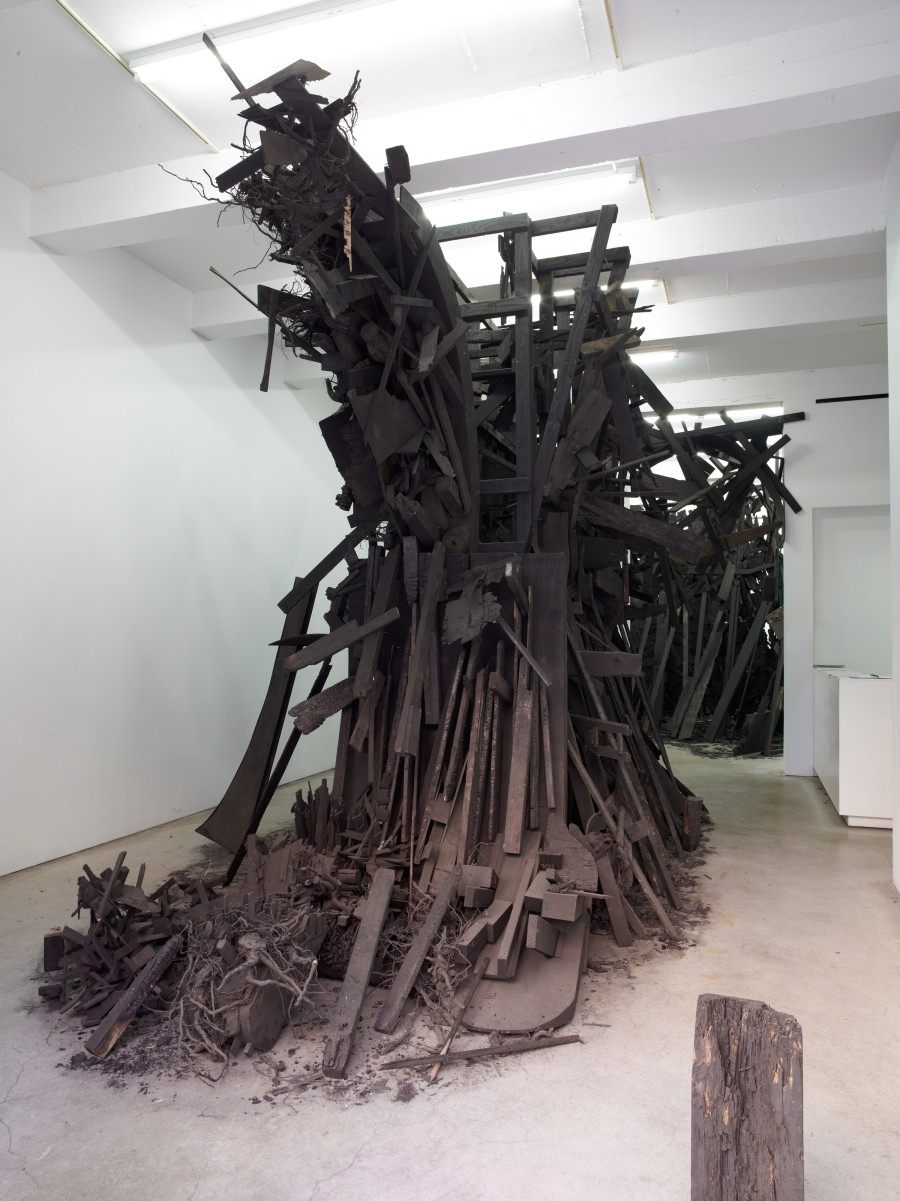 Leonardo Drew. Number 161, detail, 2012. Burnt wood, paint; site-specific installation; dimensions variable. Installation view: Sikkema Jenkins & Co., New York, 2012. Photo: Jason Wyche. Courtesy the artist and Sikkema Jenkins & Co. © Leonardo Drew.
5. "The art that we should be doing today in the 21st century is art that is not for the museum, it's art for the street and people's lives." -Tania Bruguera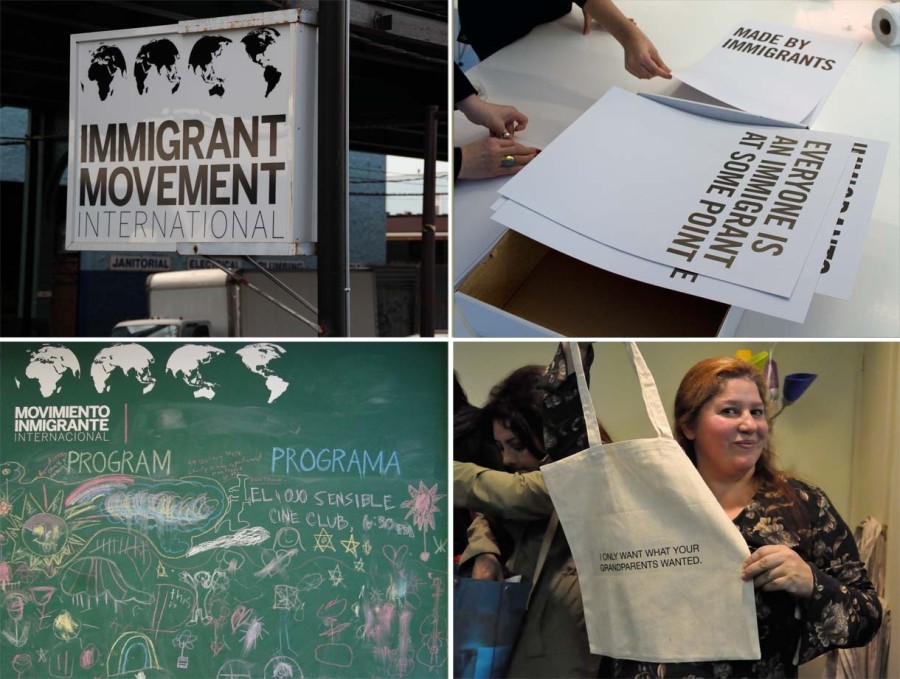 Tania Bruguera. Immigrant Movement International, 2010–15. Appropriation of political strategies, useful art; long-term project. Materials: Immigration policies and laws, immigrant population, elected officials, politicians, community organizations, public pressure, media. Location: Corona, Queens, New York. Courtesy Immigrant Movement International. © Tania Bruguera.
6. "Am I a painter? Am I a sculptor? I don't know. I'm talking to the world while painting on it. Or with it. Or in it." -Katharina Grosse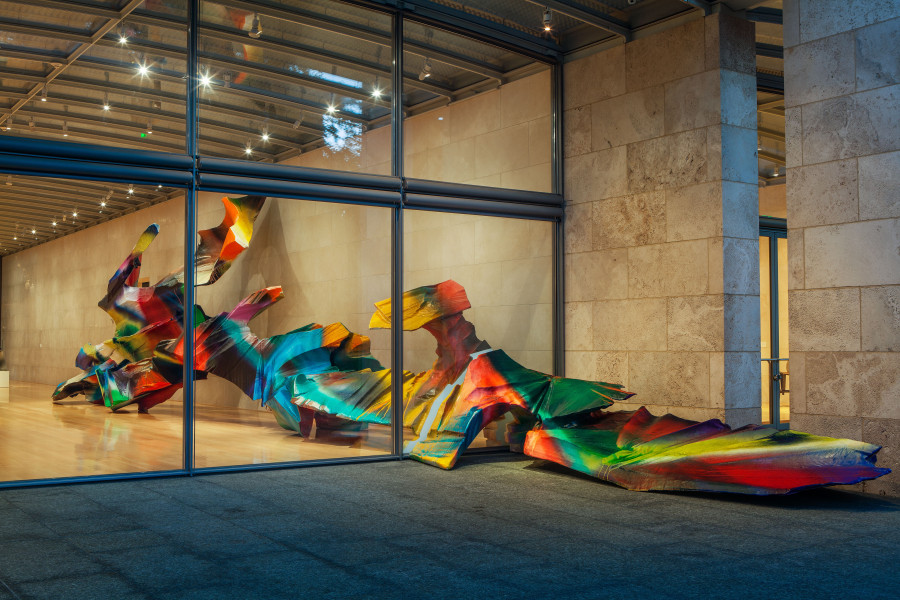 Katharina Grosse. Wunderblock, 2013. Acrylic on glass fiber reinforced plastic; 169 1/4 x 102 17/47 x 803 1/8 inches. Installation view: Nasher Sculpture Center, Dallas. Photo: Kevin Todora. Courtesy Galerie Nächst St. Stephan, Wien. © Katharina Grosse und VG Bild-Kunst Bonn.
7. "Anyone who's ever put a stamp on an envelope or a note on their refrigerator knows what it's like to make a collage. There's no esoteric technique."-Elliott Hundley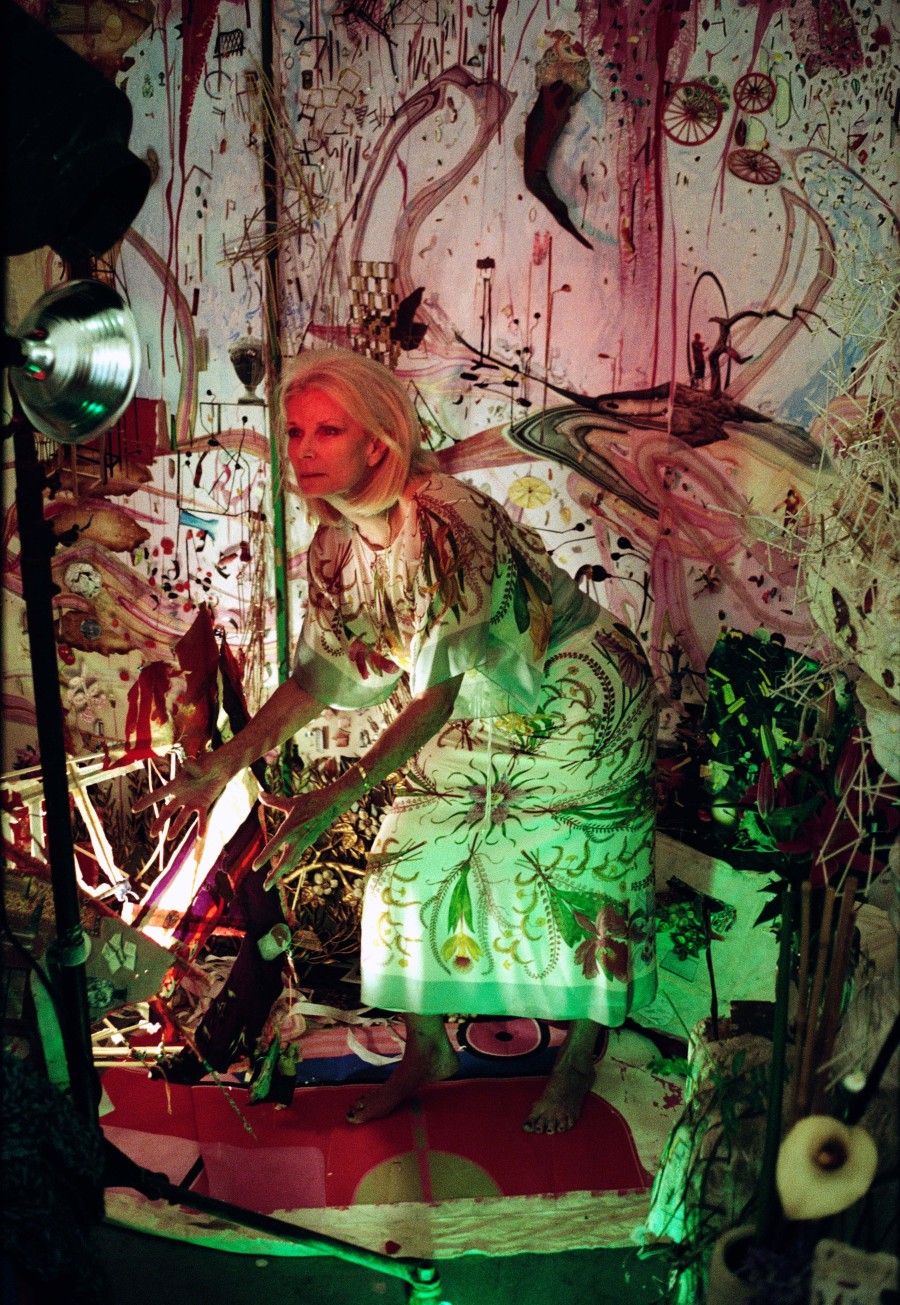 Elliott Hundley. Anne as Hekabe, 2009. Inkjet print in lightbox; 29 1/2 x 20 1/2 x 5 inches. Edition 1 of 4 with 2 artist's proofs. Courtesy the artist, Andrea Rosen Gallery, and Regen Projects. © Elliott Hundley.
8. "I grew up with this kind of contradictory version of reality and I like that very much. And I accept the contradiction myself, as part of my identity. And I've been thinking more and more about this as an element of my work as well -- that I'm composed with contradictory and unstable elements." -Abraham Cruzvillegas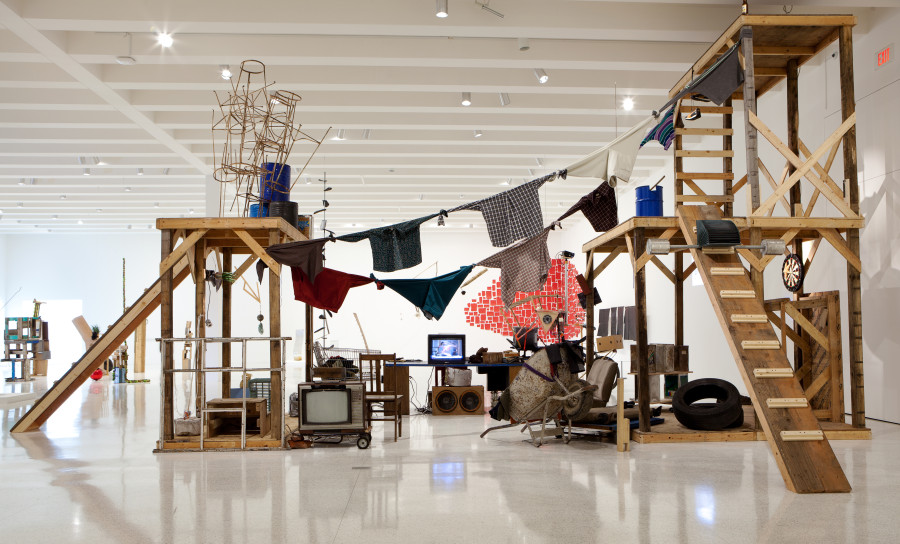 Abraham Cruzvillegas. Exhibition view: Abraham Cruzvillegas: The Autoconstrucción Suites, Walker Art Center, Minneapolis, 2013. Courtesy the artist and the Walker Art Center, Minneapolis. © Abraham Cruzvillegas.
9. "To think about the work in terms of truth and lies or truth and fictions is to kill the work." -Omer Fast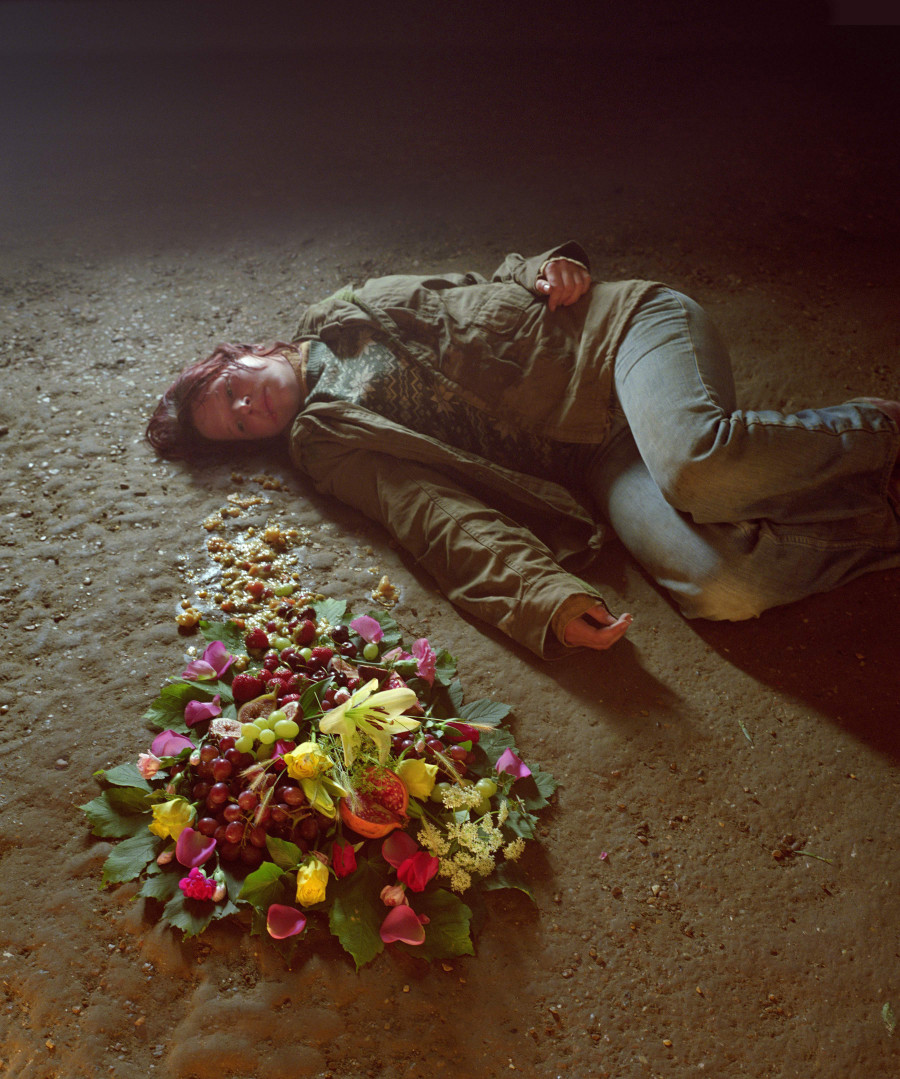 Omer Fast. Nostalgia, production still, 2009. Video installation:Nostalgia I, Single-channel HD video with sound, 4:35 minutes;Nostalgia II, Two-channel HD video (synchronized) with sound, 9:49 minutes; Nostalgia III, Super 16 film transferred to HD video, 31:48 minutes. Co-produced by South London Gallery; UC Berkeley Art Museum and Pacific Film Archive; and Verein der Freunde der Nationalgalerie, Berlin. Photo: Thierry Bal. Courtesy the artist; gb agency, Paris; Arratia Beer, Berlin; and Dvir Gallery, Tel Aviv. © Omer Fast.
10. "I'm aware of what could be read into things. I don't like to talk about the symbolism, it puts too much meaning into it. I like it to be what it is in a very concrete way." -Joan Jonas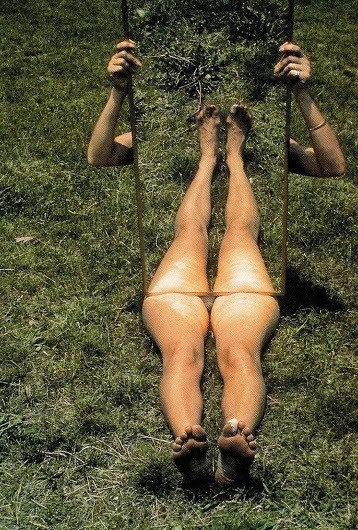 Joan Jonas. Mirror Piece I, 1969. Performance at Annandale-on-Hudson, New York. Photo: Joan Jonas. Courtesy the artist. © Joan Jonas
11. "Clay is extremely elemental. There is nothing about it that attractive or interesting. It's just very, very basic. The lack of beauty in its raw state is important to me, because it gives me great freedom." -Arlene Shechet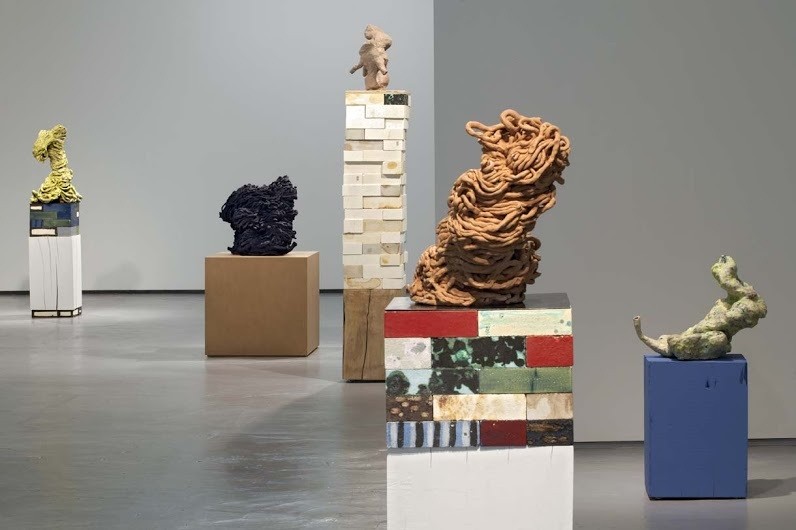 Arlene Shechet. The Sound of It, installation view, 2010. Jack Shainman Gallery, New York. Photo: Cathy Carver. Courtesy the artist and Sikkema Jenkins & Co. © Arlene Shechet
12. "For me, it's always very beautiful that you can do something today in the 21st century which is not an imitation but which has a connection to art which is 4,000 years old." -Wolfgang Laib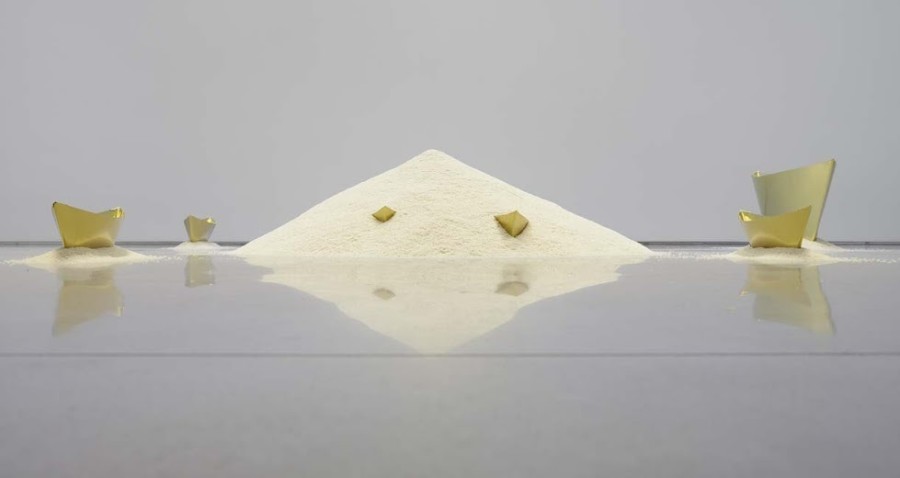 Wolfgang Laib. Passageway, 2013. 7 brass ships, rice; 18 x 128 x 102 inches overall. Installation view: Sperone Westwater, New York, 2013. Courtesy the artist and Sperone Westwater, New York. © Wolfgang Laib