Loretta Lynn won America's affection with the 1980 film Coal Miner's Daughter. Now the producers of a new PBS documentary want her to also score a little more of America's admiration.
"Besides being a wonderful, genuine person, Loretta is underrated as an artist and particularly as a songwriter," says executive producer Elliott Halpern from Yap Films, which made Loretta Lynn: Still a Mountain Girl.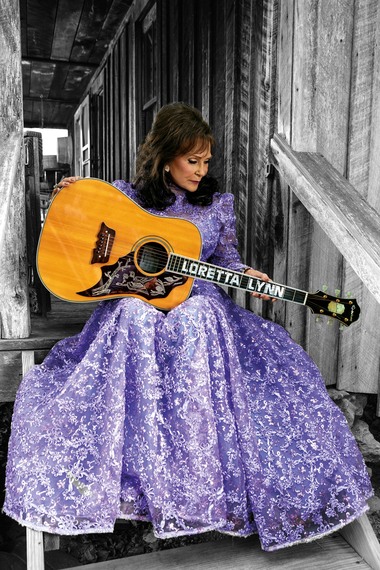 That documentary debuts at 9 p.m. ET Friday in the PBS "American Masters" series, marking the start of Women's History Month and coming just six weeks ahead of Lynn's 84th birthday.
Lynn launched her music career a little on the late side. She married at 15 and had four children by the age of 20, which was why she didn't around to having her first country hit, "I'm a Honky Tonk Girl," until 1960, when she was 28.
Over the next 20 years, she scored 16 No. 1 hits while becoming a larger-than-life American personality. One vintage clip in Still a Mountain Girl shows her completely charming Johnny Carson.
Coal Miner's Daughter was a triumphant, feel-good story of how Lynn parlayed a barefoot upbringing in rural Kentucky into fame and fortune.
Halpern and co-executive producer Elizabeth Trojian say Still a Mountain Girl was designed to explore how important Lynn ultimately became in the larger musical world.
"Coal Miner's Daughter only covers half her life," says Halpern. "We wanted to tell the whole story."
Take, for instance, the level of passion among her fans. So many started spontaneously showing up at her house that she built a second house across the road, meaning fans could still visit the first one while she could live with a modicum of privacy.
The film also gets into some of her personal quirks, like being a world-class pack rat who has saved virtually everything she ever touched. Her musical idol and guide, Patsy Cline, once gave Lynn a pair of her underwear. Lynn still has it, and she comments on how well-made it apparently was.
But the filmmakers reserve most of the show for Lynn's artistic skills.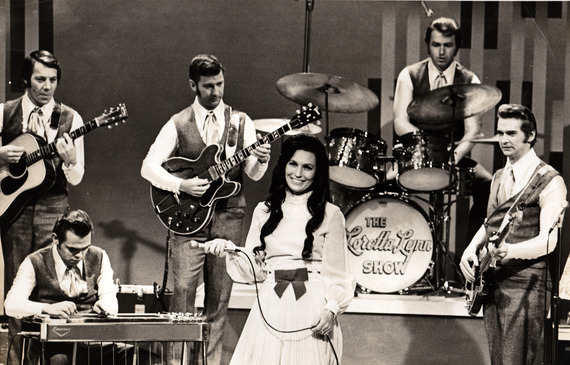 "She wrote songs that hadn't been heard before," says Trojian. "Women had written songs in country music, but never like 'Fist City' or 'The Pill.' That isn't how women were supposed to look, and she wasn't afraid to look that way."
"Before Loretta, the opinion of the music business was that the market for songs was men, so if you were a woman, you had to write songs that attracted men."
That wasn't where Lynn aimed many of her most popular songs, from "You Ain't Woman Enough to Take My Man" to "One's On the Way" or "When the Tingle Becomes a Chill."
"She opened up a whole new world for the music," says Halpern. "It became clear that you could write from a woman's perspective - and look at country music since then."
Ironically, Lynn's own radio popularity dropped after 1980 - a fact she has noted herself with some frustration, lamenting that country radio dropped many of its popular older artists to chase a new generation.
But along with a small handful of pioneer women artists that includes Cline and Kitty Wells, Lynn did open up the radio airwaves for women in general, from Tammy Wynette up through the Taylor Swifts and Carrie Underwoods.
"Look at how Tricia Yearwood talks about Loretta in this film," says Trojian. "You can feel the love and admiration."
What shouldn't get lost, says Halpern, is that while Lynn's songs frequently include humorous twists, they're rooted in raw honesty.
"All her songs are directly out of her life," he says. "Her fans can sense that there's a seamless line between who she is and what she writes about."
She has often talked about the rocky times in her 48-year marriage to her late husband "Doo," whose drinking and philandering echo in Lynn standards like "Your Squaw Is on the Warpath" or "Don't Come Home a-Drinkin' With Lovin' On Your Mind."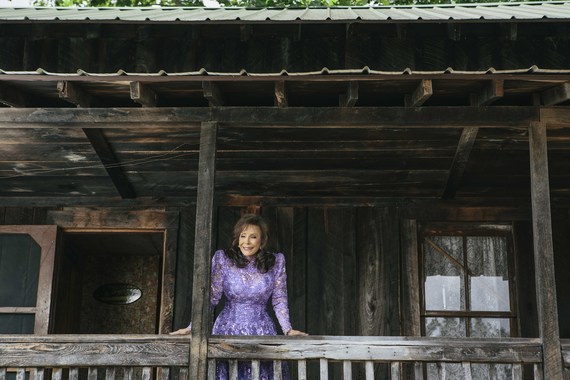 "Her songs are cool and real," says Trojian. "Like Leonard Cohen or Bob Dylan."
That's exalted company, where the producers say Lynn belongs, and the premiere of Still a Mountain Girl coincides with the release of "Full Circle," her first album of new songs in 10 years.
Jack White, who produced her "Van Lear Rose" album, recalls meeting with her the first time and having pull out several hundred new songs. He says they just recorded the first batch she found, since it would have taken weeks or months just to listen to everything.
"You see writers whose work has dried up," says Trojian. "Not Loretta."
"If you ask her how she thinks of herself, it's as a songwriter/singer," says Halpern. "The writing comes first. There wouldn't be Loretta the artist without Loretta the songwriter.
"She's been called the female Hank Williams. And in country music, that's the highest compliment you can get."
Calling all HuffPost superfans!
Sign up for membership to become a founding member and help shape HuffPost's next chapter