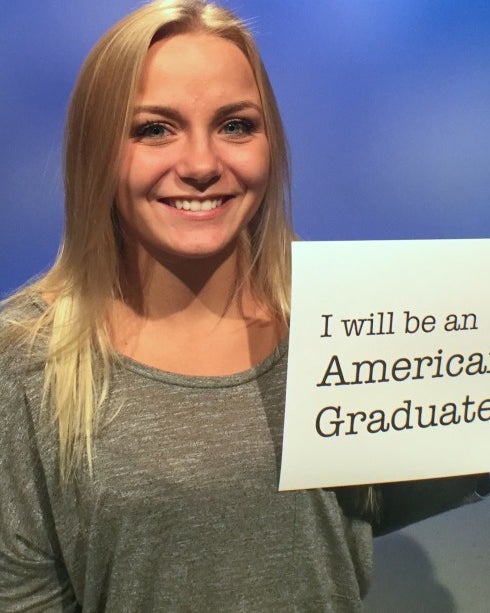 Every so often, someone in Washington DC proposes eliminating funding for Public Broadcasting. And each time, Big Bird steps forward as the mascot who rallies to preserve the funds. It's appropriate, of course. Big Bird is the face of Sesame Street which has provided the early education to two generations of children.
But Public Broadcasting reaches out to more than children in ways most people don't see. As a member of the board of trustees at WSKG, a PBS affiliate in Vestal, NY, I sat in on a presentation a year-and-a-half ago that will forever stay with me.
It was the culmination of the American Graduate Program, a national program combating the high school dropout rate crisis in local communities. In this program, WSKG Public Media Director of Education Jackie Stapleton and her colleagues worked with the Corning-Painted Post High School Learning Center at Corning Community College to identify 18 students who for one reason or another were experiencing problems with both school and society. Their education path had been a tumultuous one. These students were a tiny but real part of a tragic statistic — more than 32 percent of our nation's economically disadvantaged students do not graduate from high school.
The WSKG Education staff worked with the Learning Center teachers and over the course of a semester taught the students how to write, host and produce a video podcast.
On the surface, it sounds simple, but try reaching into your innermost self. Wrestle with your deeply personal problems, then write about it in a clear, concise way. Then face — alone — a microphone and camera. Read what you wrote in a sincere, convincing way. Then you learn to edit those words so it all sounds smooth. Along the way you work with others to understand lighting, sound, music beds, sets and post-production.
Then you post it, putting your production out there to a public for praise, criticism or deathly indifference.
I sat in an audience of more than 100 of the presenters' fellow students, their teachers, and complete strangers like me.
For the students, the American Graduate Program, blended with Learning Center leadership, was life-changing. For me, it was profound.
The students told us about their lives. Some just didn't fit into the traditional high school classroom. One had been the victim of sexual harassment which put her in the hospital. Another couldn't fit the need to work to help support the family with the slow, structured pace of high school classes.
Another, Mika Evans, was bullied to the point that she lost all confidence in herself. "I just felt like I couldn't trust anybody and nothing I said really mattered." In her podcast, Mika said of the Learning Center and the American Graduate Program: "My confidence has changed. My attitude toward people has changed. I'm a new me."
Others, like Lennon Kruckow, had a unique problem. Lennon was an active member of the local fire department. He would sometimes be out until early morning hours fighting fires and even saving lives. "Then when you come to school and be treated as a five year old, it kind of demotivates you," he said.
In partnership with the Learning Center, The American Graduate Program provided a challenge that was interesting and demanding, an exciting and sometimes painful path toward self-realization. In the end, it also helped give these students the will to push forward toward something many of them thought was unattainable -- a high school diploma.
Twelve students who completed the program presented their reports to the audience with dignity, confidence and a determination to pursue goals that once seemed impossible.
All of them went on to graduate from high school.
A few, like Mika, are even attending college.
The American Graduate Program was funded by a grant from the Corporation for Public Broadcasting and local businesses. It was organized and executed by WSKG personnel who believe deeply in education and serving its 21-county region in rural Upstate New York and Northern Pennsylvania.
There are programs like this around the country and thousands of kids who would have fallen by the wayside are given a new shot at life and overcoming the challenges many of them have faced since childhood.
Yes, Public Broadcasting gives wings to toddlers and helps prepare them for grade school and social interaction.
Programs like the American Graduate Program seeks out those with broken wings and gives them a fighting chance to fly again.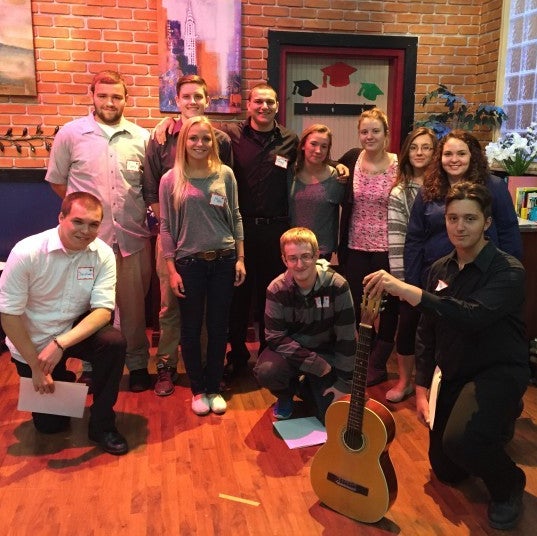 Popular in the Community