A recent report from "PBS NewsHour" on climate change has drawn sharp criticism from climate groups that feel it provides a false sense of debate around the facts of climate change.
The segment, which aired on September 16, features interviews with "converted skeptic" and University of California, Berkeley professor Richard Muller, along with climate skeptic Anthony Watts, a retired meteorologist.
Despite PBS' acknowledgement that climate scientists almost unanimously concur that manmade climate change is occurring, critics charge that featuring Watts "propagates confusion" and obscures the distinction between a scientific consensus and a very small, but vocal, minority who has a vested interest in this confusion.
Media Matters reports, "The segment presented Watts as the counterbalance to scientists that believe in manmade global warming." They also point out that PBS fails to mention that Watts has direct ties to the Heartland Institute, a group known for promoting anti-environmental regulation and furthering climate change skepticism.
When Watts claims "Global warming has become essentially a business in its own right," PBS fails to mention that he was "paid by the Heartland Institute for his work on temperature stations," according to Media Matters.
"Even worse," Romm contends, is PBS' "completely unbalanced" extended interview with Watts that was posted online. In the interview, PBS' Spencer Michels primes his first question to Watts on where he stands in the climate change "spectrum" by saying, "So let's start out with the basic idea that there's this debate in this country over global warming."
Forecast the Facts, an organization that campaigns for accuracy in climate change coverage, has fired back at PBS for giving an "unchecked platform" to Watts, whom they call "a virulent climate change denier funded by the Heartland Institute." In a petition to PBS Ombudsman Michael Getler, the organization claims the report is "the kind of reporting we expect from Fox News, not PBS."
PBS has since responded to criticism of their segment and listed numerous examples of their past coverage of climate change topics. They explain, "Last night's broadcast piece was one segment, which you might want to look at in the context of several other segments we've been doing at the NewsHour on climate."
PBS NewsHour is a weeknight news broadcast that has aired on the Public Broadcasting Service in the United States under various names since 1975. Watch the controversial segment below:
Support HuffPost
The Stakes Have Never Been Higher
Related
Before You Go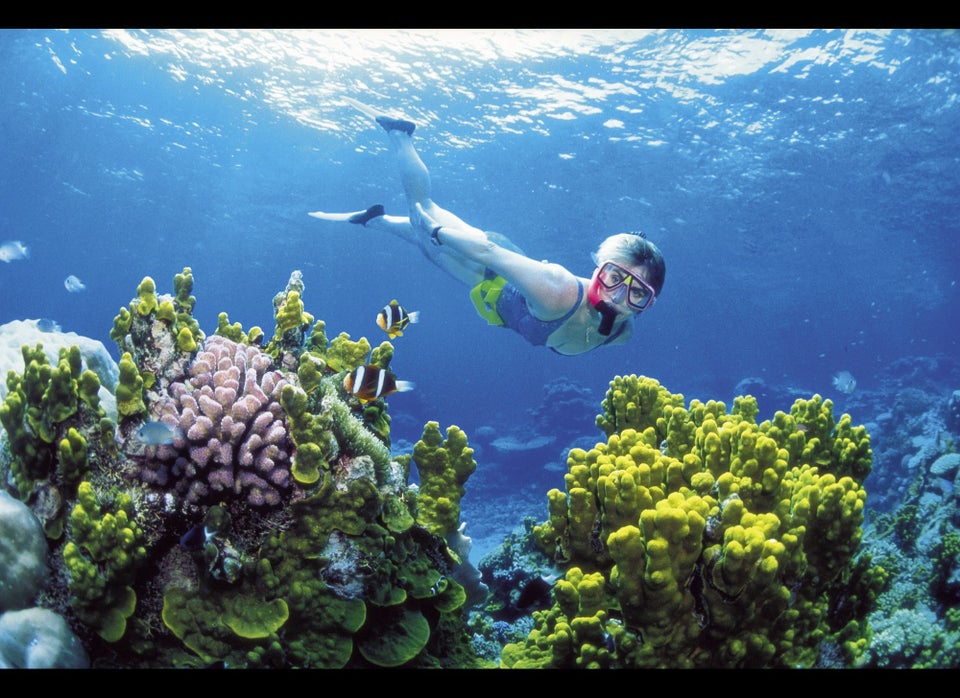 What Climate Change Just Might Ruin
Popular in the Community