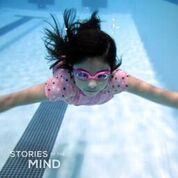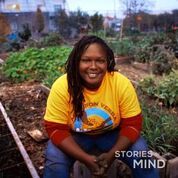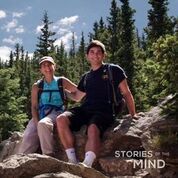 The growing online documentary film library will take a major step forward, thanks to PBS and The Mental Health Channel.
A 12-part series called Stories of the Mind will begin airing in April and May, commencing with four half-hour shows on depression, veterans, "The Critical Years" (late adolescence and early adulthood), and paths to wellness. I have viewed these four and was so absorbed by them that my wife came and went from my home office without my noticing she was there (I had on earphones; she forgave me).
Each episode features people who have been impacted by the trauma of war, sexual or family abuse, depression, foster care and homelessness -- yet who have found inspiring and unexpected ways to manage and success. One episode delivers effective, doable examples of the roads to physical and mental wellbeing. The stories are crisply told, with warmth and candor. The photography for many stories was done out of doors and is like watching National Geographic. This is first class filming and first class narrative combined. Harry Lynch, the founder and managing director of The Mental Health Channel, a nonprofit funded online channel, hosts each episode and provides links between the stories as well as a personal connection to the viewer. He is even a "consumer" of the wellness offerings and he looks thinner and better over time for them. He has the considerable good fortune, as well, of having Julie Almendral as the channel's Senior Producer.
Among the most powerful stories I saw were of: Kody, a victim of an IED and the loss of a buddy who had to decide whether to take his life or "crawl out of his hole" to help himself and others; Julie, a middle aged author who returned, with her teenage son, to where she almost leaped to her death from a mountaintop; a Division 1 University of Michigan college athlete, Beth, who overcame depression and anxiety to become team captain; Lorne, raised in countless foster care homes until he found a place to belong and succeed; and wellness efforts through acting, cooking, exercise and music.
Future episodes will take on topics such as neuroscience, sleep, anxiety, suicide, schizophrenia, families as caregivers, and communities that can support others in non-traditional ways. Each episode is marked by compelling and hopeful stories, exceptional visuals, and helpful information that can make a difference.
People who struggle with mental and addictive disorders, their families, the clinicians who serve them, and those who influence public policy need films like these. But so does everyone else. The episodes are eye-opening, entertaining, informative and above all inspiring. We all need stories that show that even the greatest of challenges bend to the greatest of forces, namely human resilience, kindness, persistence, and hope.
To view this remarkable series, go here. Enjoy and be amazed.
..........................
The opinions expressed herein are solely my own as a psychiatrist and public health advocate. I receive no support from any pharmaceutical or device company.
My book for families who have a member with a mental illness is The Family Guide to Mental Health Care (Foreword by Glenn Close) -- is now available in paperback.
My book about some secrets of mental health care will be published later this year.
Follow Lloyd I. Sederer, MD on Twitter: @askdrlloyd