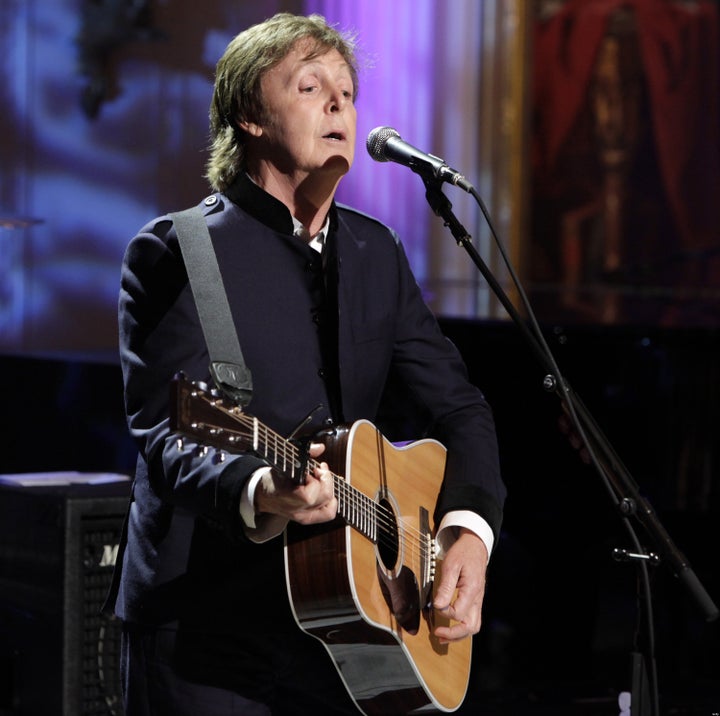 Sir Paul McCartney may have made waves for his jab at President Bush during his special White House concert last month, but it won't be appearing in the PBS television special.
The Washington Post's Reliable Source reports that McCartney's comment — "After the last eight years, it's great to have a president who knows what a library is" — is "tactfully excised from the TV version," which will air on July 28.
Instead, the column reports, "the cameras cut to McCartney singing "Yesterday" at the previous night's concert at the Library."
A spokesperson for PBS Washington affiliate WETA told the Huffington Post Wednesday that the AP report is inaccurate, and that their cameras were indeed rolling when McCartney made his comment about Bush.
However, the spokesperson added, McCartney's comment came "after the planned program had officially concluded" and after President Obama had left the room, so it will not be appearing in the TV version.
Related
Popular in the Community