Frank Sinatra records would rarely be confused with Public Enemy records. But the thing to understand about record production, says Hank Shocklee, is that the principle is the same.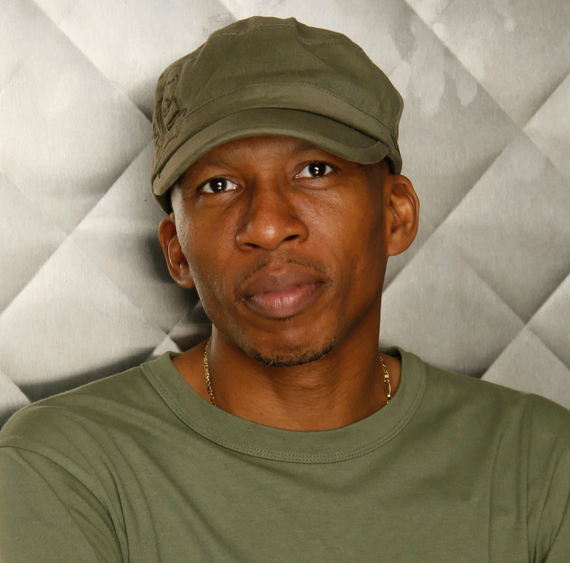 Shocklee (above) is one of more than a hundred voices explaining the production mystique in Soundbreaking, an exhaustive eight-part PBS series that launches at 10 p.m. ET Monday.
It was the last project of the late Sir George Martin (below), who is best known for producing the Beatles, and it ropes in artists and producers from Paul McCartney, Elton John and B.B. King to Questlove and Sheila E.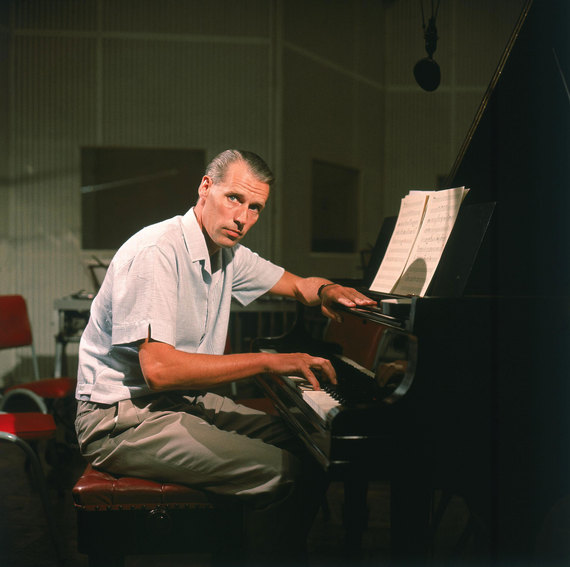 Its sheer length might wear some casual music fans down, but as a look into why so many great records sounded great, it's insightful and invaluable.
This isn't about how the sausage was made. This is about how Sgt. Pepper, Thriller and Fear of a Black Planet were made.
Shocklee is best known for producing some of the most explosive hip-hop albums ever, when he and the aptly named Bomb Squad worked with the likes of Public Enemy, Ice Cube and Big Daddy Kane.
Shocklee say he loves those records. He also says that ironically, producers can sometimes be stereotyped in the same manner as artists, i.e. they must only be good at this one sound.
"After you have the kind of success we had with Public Enemy, everyone wants to pigeonhole you," Shocklee says. "They want to put you in the one hole they think you exist in.
"As a producer, I never want to do only one thing."
To reinforce that point, Shocklee's production credits over the years include the likes of Paula Abdul, Vanessa Williams and Ziggy Marley. Even among hip-hop artists, he says, "Public Enemy doesn't sound like Slick Rick or Ice Cube. Flavor Flav's solo records don't sound like Public Enemy.
"An artist has an identity and each record is like a scene in a film.
"So the first thing we do is come up with a title. The title tells you what you're striving for - like, with Public Enemy, It Takes a Nation of Millions to Hold Us Back.
"Then you go to the lyrics. You need the lyrical content because the lyrics have to amplify the music.
"Listen to Sinatra or Billie Holiday, and you hear the orchestration accompanying the vocalist. It's a perfect marriage. Public Enemy records in that same style."
His own key to successful production, says Shocklee, echoing the sentiments of other producers in Soundbreaking, is knowing how to incorporate the influences and styles that fit the record the artist is making at that moment.
"It's hard to play in all styles," he says. "You want to find a way to weave many different textures into one tapestry. You want to maintain the artist's own thread.
"That's one of the biggest handicaps for hip-hop, the idea that it doesn't incorporate different styles.
"I produce the way Bill Belichick coaches in the NFL. If you're not breaking the law, you push the envelope.
"I don't look at artists as being in a certain genre. My job is give the production emotional depth, and the way you do that is to make sure the artist is who they are."
That perception in turn guides the amount of production that goes into a record, Shocklee says.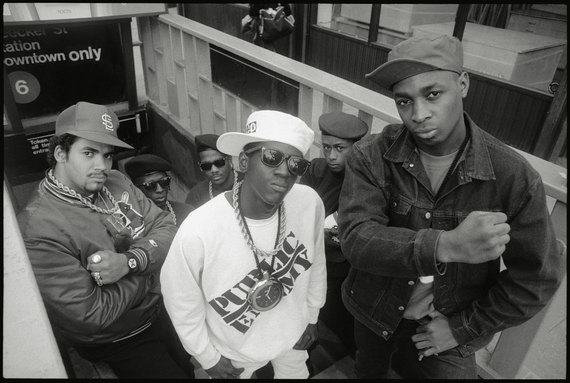 With Public Enemy (above), that meant powerful, sometimes disturbing music and lyrics.
On the other side, he points to the acclaimed records Johnny Cash made at the end of his career for Rick Rubin, who had previously been best known for his hip-hop work. The records featured lean and often dark songs, many of them traditional and all of them highlighting Cash's roughened voice.
"What Rick did with Cash was not produce him," says Shocklee, "but reduce him. Sometimes you also have to know when not to produce."
REAL LIFE. REAL NEWS. REAL VOICES.
Help us tell more of the stories that matter from voices that too often remain unheard.