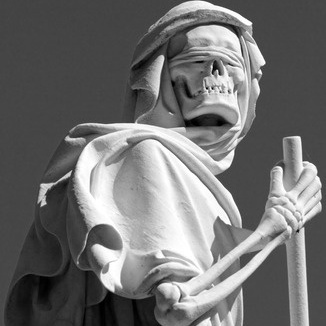 In the creepiest development to emerge from the Confederate flag debate yet, the Memphis City Council intends to dig up General Nathan Bedford Forrest's bones. Sure, he isn't the most loved figure in history. He was a confederate general and, well, yeah he started the KKK. But c'mon.
This war on symbols of the confederacy might just have taken the leap from 'possibly understandable' to 'get the straight-jackets' level. Are we really going to open the grave of this guy, and his wife no less, just to prove that we all think slavery was wrong? How is this different from ISIS destroying relics from Ancient Egypt because they think they are immoral? History is not always squeaky clean...in fact, it rarely is.
The city of Memphis already renamed the park where Forrest's remains are located. Something that most reasonable people can understand. However, going so far as to dig up a person who has been buried in the same location for over 100 years is a bit...well...it's macabre.
Slavery was horrible...but it happened. Historical landmarks aren't always happy places. Just ask anyone who has ever visited la Place de la Concorde or the Tower of London.
We can't erase history. We shouldn't erase history. We should teach about it, so we don't make the same mistakes twice. Besides that, Memphis has bigger things to worry about.
According to the FBI, Memphis was the 3rd most dangerous city in the country in 2015 with 200,000 or more residents. That's a real problem if you call Memphis home. Perhaps the city council should be a little more concerned about the present than the past.
Popular in the Community