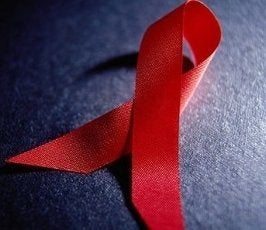 As we commemorate the 20th annual World AIDS Day today, it's a sad reminder the global AIDS epidemic is still with us in 2008. Last year, an estimated 2 million people succumbed to AIDS/HIV worldwide, while 33 million people were living with the virus, according to a July 2008 report released by UNAIDS/WHO. Thanks to the digital age, scientists can advance research efforts in search of drugs to treat AIDS and other diseases. And, we can help.
Sharing your computer's resources with a volunteer community of other PCs is called grid computing. With access to extensive grid networks, scientists conduct widespread research at large-scale capacities. Grid computing spreads out and speeds up research. During unused Internet time, a central computer sends a portion of any given computational project to each participating PC, which transmits calculated results back to the main unit.
Of course, allowing access to your computer's server raises some security concerns. However, trusted open-source software providers, such as Berkeley Open Infrastructure for Network Computing (BOINC), perform high-tech security measures. A central server monitors virus scanning before your PC accepts encrypted data files with digital signatures. These files are stored temporarily in a specified amount of space designated by the PC user. A grid network and its software are unable to recognize or alter the end-user's files. Research activity can only function within set parameters.
Arthur Olson, molecular biologist professor at The Scripps Research Institute, uses a grid network of volunteer computers for his research operation, FightAIDS@Home. Through a process called structure-based drug design, Olson's team finds new drug molecules with chemical components to stop AIDS/HIV from spreading throughout the body. World Community Grid (WCG), a grid network pairing scientific studies with over 1 million volunteer computers to improve the future of society, hosts FightAIDS@Home. Information technology giant IBM Corporation provides free technology services to handle World Community Grid's research projects.
In April 2007, World Community Grid's volunteer community helped execute the Cancer Institute of New Jersey's Help Defeat Cancer mission, less than nine months before scientific research had begun. Help Defeat Cancer resulted in advanced therapies for breast, colon, head and neck cancer. These rapid developments would not have been achieved without the help of volunteer PC users.
Related