With presidential nominees Hillary Clinton and Donald Trump and close Senate and House contests dominating the news cycle, key down-ballot races have gone largely unnoticed. But across the country, state and local candidates are campaigning on some of the most progressive platforms in American history.
The PCCC endorsed 30 of these candidates in its 2016 Power List, which recognizes rising stars in state and local politics. Twenty-one of them are women and half are people of color — two groups that are consistently underrepresented in public office.
The Huffington Post interviewed three of these promising candidates to learn more about why they're running for office and what issues they'll address first if they're elected.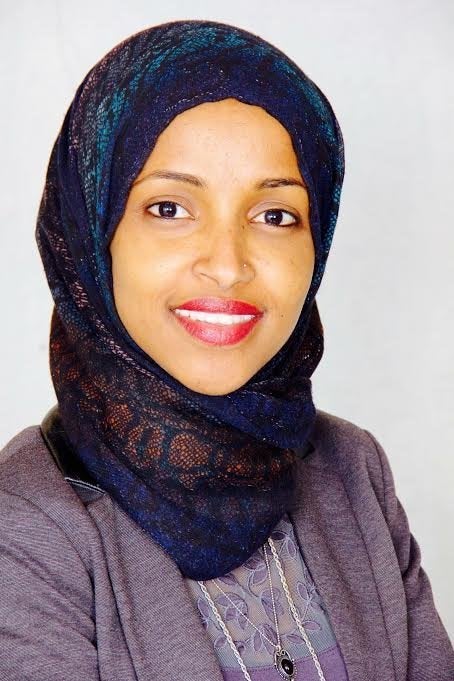 When Ilhan Omar was a young girl, she imagined what it would be like to move to the United States — the land of "liberty and justice for all." After growing up in Somalia and living in a refugee camp in Kenya for four years, that single phrase was about all she knew of the country she would soon call home.
But when Omar arrived in the U.S. at age 12, she was discouraged to encounter racial, sexual and religious intolerance. Where was the justice she had longed for?
After defeating a 44-year incumbent in the primary election, Omar, now 34, is running for a seat in the Minnesota House of Representatives. If she wins in November, she will become the first Somali-American Muslim woman to hold public office in the United States.
Her platform is built around the same vision she had for America when she moved here over two decades ago: liberty and justice for all. Omar lives in one of the most diverse, liberal districts in the state, encompassing Minneapolis. She believes her platform — which advocates for environmental, racial, criminal and economic justice — resonates with people in the district.
After serving her local community through a city council position, Omar realized that to do more, she needed to expand her base.
"I decided to run to, number one, work with people in our district and uplift our voices, build power together for each other, get our progressive platform and agenda through," she told HuffPost. "And number two, to create a cohesive community that can see themselves as champions for issues that are not for a particular group, but for all of us."
"It is the land of liberty and justice for all, but we have to work for it."
Omar said her priority is criminal justice reform, "making sure we get rid of mandatory sentencing, abolish the grand jury process for police-involved shootings, get rid of abject stops by police officers for having a broken taillight or something hanging out of your window."
Over the summer, a police officer in Minnesota shot and killed Philando Castile, who was black, after pulling him over for a busted tail light. That's the kind of injustice Omar hopes to end.
She said her first bill in office would be automatic voter registration for Minnesotans on their 18th birthday or when they get a driver's license. As someone who got involved in politics at age 14, Omar thinks automatic registration will allow Americans to "focus on talking about the real issues."
The mother of three has accomplished a lot since she first arrived in the United States, and her candidacy has given her a new perspective on the country.
"It is the land of liberty and justice for all, but we have to work for it," she said. "Our democracy is great, but it's fragile. It's come through a lot of progress, and we need to continue that progress to make it actually 'justice for all.'"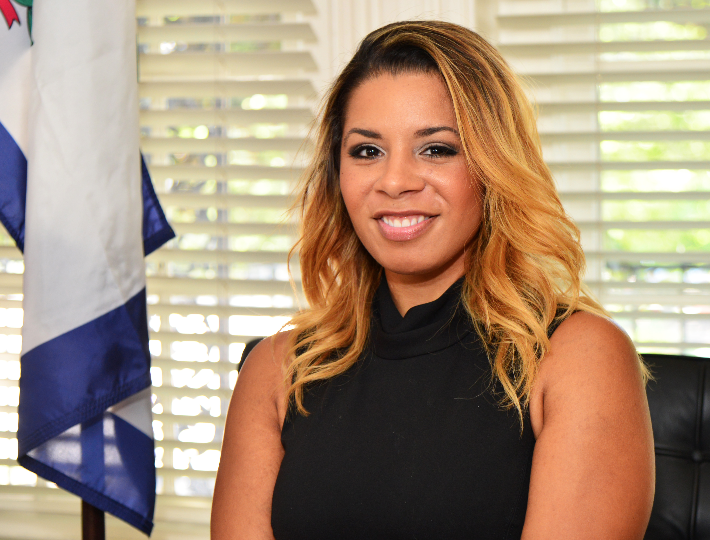 Sammi Brown contradicts every stereotype of West Virginia politics. She is a progressive Democrat in a deeply red state. She is a woman of color looking to join a House dominated by white men. And she is a young professional — just 31 years old — looking to bring bold new ideas to her home state.
"There will literally be no one else like me on both sides," Brown told HuffPost. "I will stand alone in the House and the Senate. Just being elected is progressive in and of itself."
Despite being different from other politicians in the state, Brown's platform is one she thinks every West Virginian can connect with — politics and party affiliations aside.
"What I found in having actual conversations with people is they're not actually opposed to what I believe in at all," Brown said. "What they needed to hear was that this was an investment in them. I want to make sure they ... can thrive here. I want them to have a real life here. It's hard for people to see past that when politics is so polarizing and compartmentalized."
After working in the radio industry, where she felt like she wasn't reaching her potential, Brown decided to focus her career on the people of West Virginia. "This is the very best way I could — to be, very much, a fighter for people."
"What I found in having actual conversations with people is they're not actually opposed to what I believe in at all. What they needed to hear was that this was an investment in them."
In office, Brown wants to bridge the achievement gap in West Virginia's education system. She wants to understand and fight the opioid epidemic in the state — without using mass incarceration as a Band-Aid solution. She wants to update infrastructure across the state so the roads are more accessible. She also wants West Virginians to be paid a living wage — Brown supports the Fight for $15.
"Asking for these wages, for compromise and quality of life, is not too much to ask," Brown said. "I want to give people what they need to be successful."
Brown is also determined to block West Virginia's so-called "bathroom bill," the Religious Freedom Restoration Act. It resembles the North Carolina bill passed earlier this year that requires transgender people to use the bathrooms that correspond to the sex listed on their birth certificates.
"I will fight like hell to make sure that doesn't pass," Brown said. "It's an awful, awful bill and can only detract from the ultimate goal, which is making sure that we can grow and we can thrive here as a holistic community."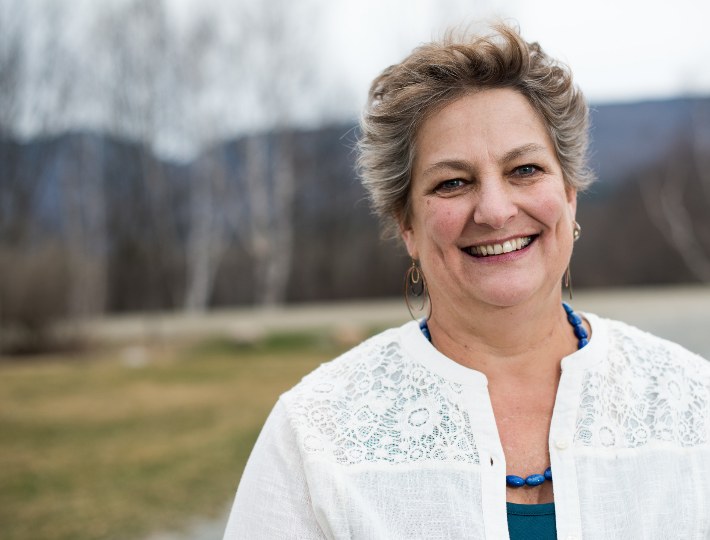 Motivated by injustices in her state and across the nation and led by an all-female campaign team, Mari Cordes is running to make a lasting, positive change in Vermont.
Inspired by the work of Sen. Bernie Sanders (I-Vt.), Cordes, a 57-year-old grandmother and registered nurse, is seeking public office after decades of advocating for individuals and families.
In her state, she has helped secure paid sick leave, pass anti-discrimination legislation for transgender people and expose systemic racism. She has also provided medical and disaster relief to earthquake survivors in Haiti and refugees passing through Greece. Cordes believes it's our responsibility to help anyone who is negatively impacted by U.S. policy, including Syrian refugees and communities affected by the climate crisis.
"It takes ordinary people like us, like me, fighting like hell for a world that works for everyone and not just a few."
If she wins the House seat, Cordes wants to prioritize health care reform, climate change and race relations. But more importantly, she wants to prioritize people.
"I'll just be one part of our team," Cordes said in an interview with HuffPost. "The rest of the team is our community, and I expect to be held accountable by them. I will listen to everyone and bring their voices, their energy and their solutions of policymaking to the Statehouse."
"I know that real change takes time," Cordes added, "but it's so true that it takes ordinary people like us, like me, fighting like hell for a world that works for everyone and not just a few."
HUFFPOST READERS: What's happening in your state or district? The Huffington Post wants to know about all the campaign ads, mailers, robocalls, candidate appearances and other interesting campaign news happening by you. Email any tips, videos, audio files or photos to scoops@huffingtonpost.com.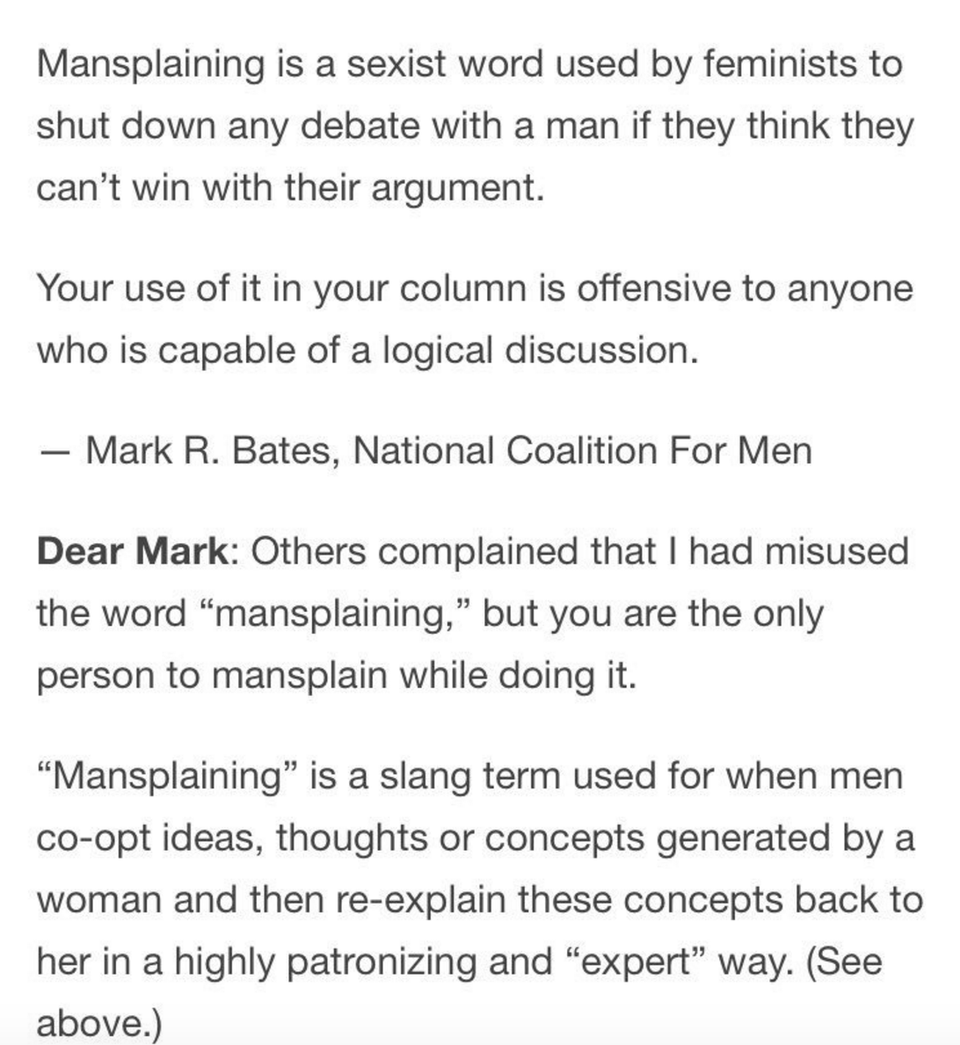 7 Times Women Shut Down Mansplainers
Popular in the Community