 By Deena Beasley and Bill Berkrot
LOS ANGELES, Nov 5 (Reuters) - A new class of experimental cholesterol-lowering drugs demonstrated a promising new technique for reducing levels of the artery-clogging fatty deposits in mid-stage studies.
The medicines, which are man-made antibodies, lowered "bad" cholesterol by more than 40 percent and up to 80 percent in small Phase 2 studies released by Amgen Inc and Pfizer Inc on Monday at the annual scientific meeting of the American Heart Association in Los Angeles.
The drugs, given by injection every two or four weeks, are part of a group of biotech medicines known as PCSK9 inhibitors designed to target a protein that prevents the body from removing artery-blocking LDL cholesterol from the bloodstream.
The most commonly used cholesterol-lowering drugs - statins such as Pfizer's Lipitor and AstraZeneca's Crestor - work by preventing the liver from making cholesterol.
The expiration of patents on all but one of that top-selling class of heart medicines - Crestor - has eroded one of the main sources of drug company profits.
Mean annual sales of 15 different categories of heart drugs are set to fall by more than a quarter by 2017, from $83 billion in 2011 to $60 billion, according to consensus analyst forecasts compiled by Thomson Reuters Pharma.
Analysts have said the PCSK9 drugs could generate billions of dollars in annual sales.
The experimental drugs from Pfizer and Amgen proved effective in lowering LDL cholesterol by significant amounts in patients genetically predisposed to high cholesterol and in patients unable to tolerate statins, according to the mid-stage data.
The drugmakers aim, however, is to also show the new drugs can lower the risk of heart disease in a much broader group of patients who are not able to control their cholesterol with statins and other drugs, such as Merck and Co's Zetia.
Partners Regeneron Pharmaceuticals
Roche is also developing a PCSK9 drug.
RBC Capital Markets analyst Adnan Butt estimated that there are roughly 1 million U.S. patients who are intolerant to statins and another 11 million whose cholesterol is poorly controlled by the drugs.
In a Phase 2 trial, Amgen's drug AMG145 showed it can reduce LDL levels by as much as 55 percent when combined with statins in patients genetically predisposed to high cholesterol. After 12 weeks, patients treated with a low dose of AMG145 had a 43 percent reduction in LDL, while those given a higher dose had a drop of 55 percent. Patients treated with a placebo saw a 1 percent increase in LDL cholesterol.
A second Phase 2 trial of AMG145 found that it reduced LDL by up to 51 percent in patients unable to tolerate statins. When those patients were treated with AMG145 and ezetimibe - the chemical name for Zetia, LDL fell by 63 percent.
The trial results were generally in line with expectations, said RBC Capital Markets analyst Michael Yee.
Amgen will present more AMG145 trial results on Tuesday, including a mid-stage trial in patients with uncontrolled cholesterol despite statins, which Yee said will be more interesting data.
Sean Harper, head of research and development at Amgen, told Reuters in a telephone interview that the company plans to launch pivotal-stage trials of the drug early next year.
He said the company will conduct a broader Phase 3 trial designed to see whether AMG145 can lower the risk of heart problems, and it was "not unreasonable" to assume that such a trial would take five years to yield results.
Pfizer, which slightly lags Amgen and Regeneron in development of its experimental PCSK9 inhibitor, presented mid-stage trial data showing that its drug, RN316, also significantly lowers LDL cholesterol levels.
In a 12-week trial of about 130 patients already on high doses statins, the Pfizer drug cut LDL cholesterol by 56 percent at the highest dose of 6 milligrams/kilogram of weight. The 3 mg/kg dose lowered LDL levels by 46 percent on top of statins, according to data unveiled on Monday.
Barry Gumbiner, executive director of clinical research for Pfizer's PCSK9 program, said the results were somewhat misleading because any patient whose LDL level fell below 25 had doses withheld as a precaution, skewing the overall results.
After four weeks, patients on the highest dose had LDL reductions of up to 80 percent before some had doses withheld, Pfizer explained.
The Pfizer drug was administered intravenously once every four weeks for a total of three dosings in the brief proof-of-concept trial. Subsequent trials will use a version injected under the skin, with the next Phase II study designed to determine which doses of the drug will be advanced into much larger, late-stage studies, the company said.
Pfizer researchers said the drug appeared to be well-tolerated, with no allergic reactions or safety issues of concern cropping up in the small study. (Reporting By Deena Beasley and Bill Berkrot in Los Angeles; Editing by Leslie Adler)

Related
Before You Go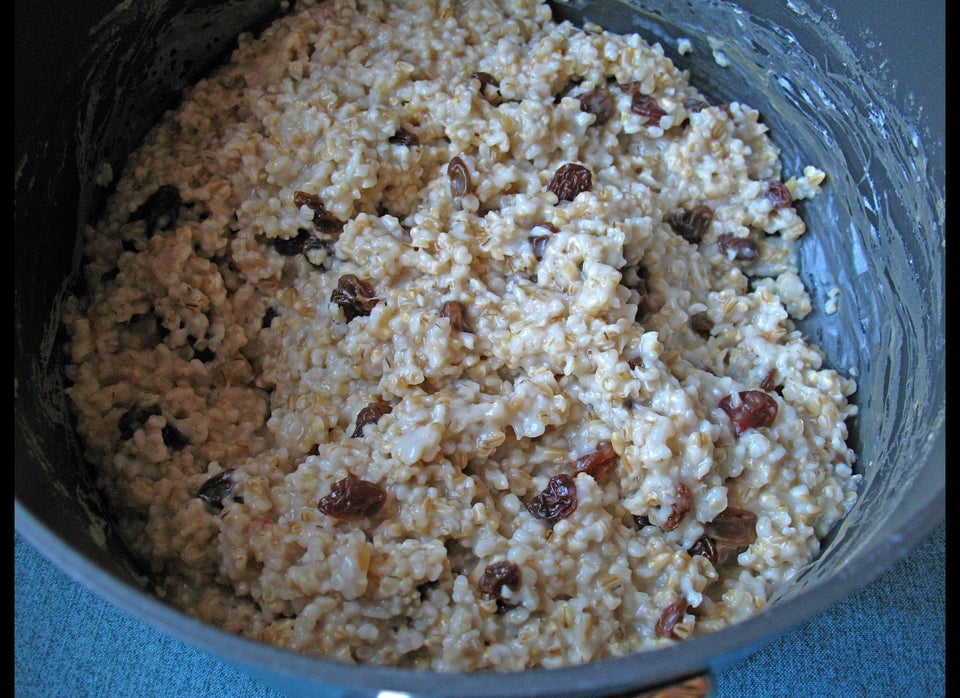 Cholesterol Foods