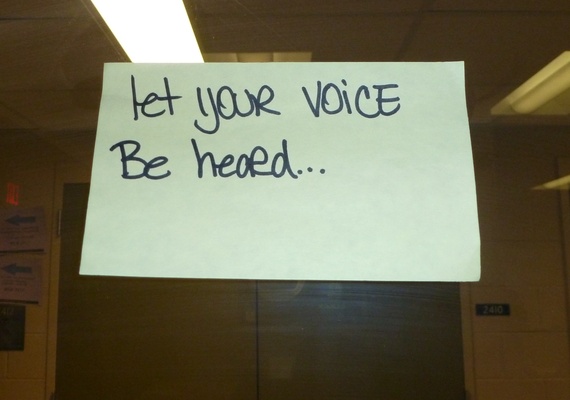 I've heard many clients say they have an idea but it's not their place to share it. I say -
Yes it is!
Regardless of your level, title or expected role, you are equal in human-hood and therefore equal in insight. I mean it. In a healthy work environment, and even an unhealthy one, new ideas and insights are valuable.
While it shouldn't matter where the ideas come from, there is a predisposition to value some team member's ideas more than others. I think this can be overcome by taking the PDC approach to communicating ideas.
Privately.
Diplomatically.
Compassionately.
PDC is an attitude above all else. It's taking into consideration your colleagues' experience, agenda and objectives and then redefining the problem and solution. It's a tone of voice for the ideas you're presenting.
Privately
Consider who will be affected by what you're sharing. One person's "amazing" idea can inadvertently have huge repercussions such as job eliminations, so consider the audience.
Diplomatically
State the facts of what you see as a challenge and state the facts of what you propose as a solution. Stay away from pronouns and personalization and emotion.
Compassionately
Recognize the challenges faced by all and catch yourself if you go down the path of righteousness. People are equally fallible and need compassion and understanding, no matter how frustrating the situation.
Everyone is worthy of being listened to. Take your place.
Calling all HuffPost superfans!
Sign up for membership to become a founding member and help shape HuffPost's next chapter