 To enter the campaign website, readers encounter a drop-in screen that asks them to agree or disagree with the statement, "Access to low-cost energy improves our lives." The site notes that there are 3.5 billion people in the world "without adequate energy" -- 1.2 billion of them children. A video titled "Energy Poverty" features babies and small children, with text that implores, "We can solve this crisis." It adds: "Affordable energy leads to better health."
Burson-Marsteller, the world's largest PR firm, and its subsidiary, Proof Integrated Communications, are working behind the scenes on Peabody's PR effort. Burson-Marsteller spokesman Paul Cordasco confirmed to The Huffington Post that the company is working on behalf of Peabody. Peabody spokeswoman Beth Sutton said "Burson-Marsteller and several other firms are providing support for the campaign."
Sutton said the campaign "will be sustained long term" and "is aimed at changing the global conversation to focus on energy poverty."
Burson-Marsteller's role isn't readily apparent. The environmental group Climate Investigations Center linked the PR company with Peabody by determining that the website for the coal campaign initially was registered to Luis Hernandez, the managing director and chief technology officer at Proof, according to domain ownership records. The site is now registered directly to Peabody Investments Corp.
Burson-Marsteller has a long history of working on PR campaigns that downplay or contradict established health concerns. The Guardian has described Burson-Marsteller as "the company that governments with poor human rights records and corporations in trouble with environmentalists have turned to when in crisis."
Burson-Marsteller's work on tobacco is what its critics point to most often. The University of California-San Francisco's Legacy Tobacco Documents Library includes a memo from a former Burson-Marsteller staffer to a Phillip Morris executive discussing the need to "discredit" the EPA's identification of secondhand smoke as a carcinogen and to "hold the line against an escalation of smoking bans."
"We have sometimes been criticized for, say, working for the Bhopal Union Carbide situation over in India. I have no qualms whatsoever in having worked on that, trying to help Union Carbide work themselves out of that situation. I think Union Carbide worked in a very ethical way. Burson told Gannett News in 2001. "I think these companies are entitled to representation. I think it's part of their First Amendment rights."
Environmental groups said Burson-Marsteller's role in Peabody's campaign isn't surprising.
"Burson-Marstellar has spent decades working for some of the world's worst perpetrators of human rights and environmental abuses," said Kert Davies, director of the Climate Investigations Center. "So Burson-Marsteller are well suited to help Peabody push dirty coal to the world's poorest people, at a time when everyone from the World Bank to the U.N. are warning us climate change will hit the poor first, and hardest."
Peabody's new website describes the "Path to Green Coal" and features a graph showing the adoption of carbon-capture and storage technology for coal-fired power plants in the 2020s. The new EPA rules that the site argues against would require all new power plants to have carbon-capture and storage. Coal supporters who used to be bullish on "clean coal" have gotten much less so since the EPA announced the rules last year.

Sutton said Peabody is the sole sponsor of the campaign, but, "We expect others to join as the campaign gains greater visibility."
Ads for Peabody's campaign have been popping up in some unexpected places, such as the celebrity gossip website TMZ.com. Sponsored content touting "21st Century Coal Technologies" recently appeared between items on Kim Kardashian's sex life and "30 Fairly Shocking Pictures of Celebrities Without Makeup."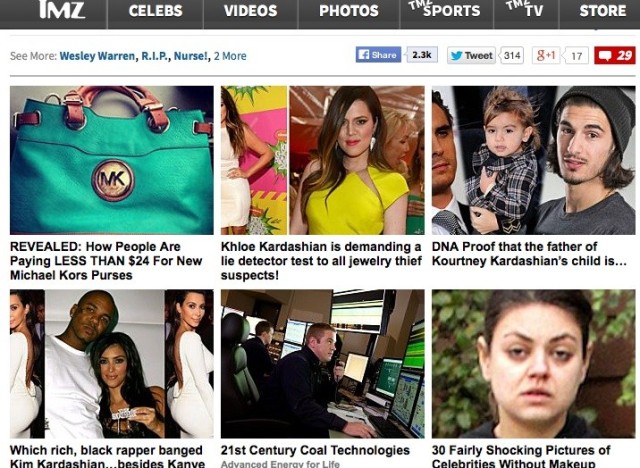 Before You Go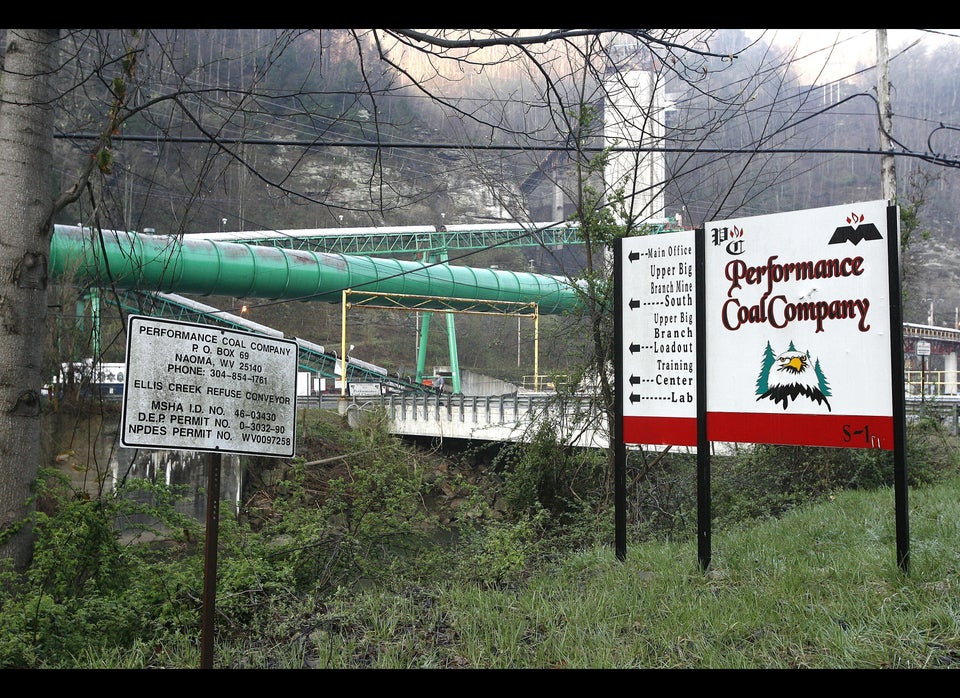 Major American Mine Disasters
Popular in the Community