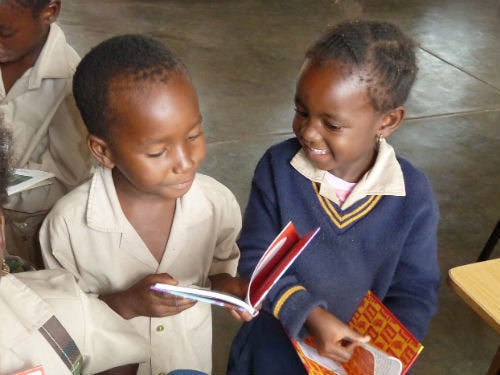 The U.S. Peace Corps is arguably one of the greatest success stories in U.S. international development. Low cost, efficient and extensive, the Peace Corps reflects a genuine desire by the U.S. to render assistance to the developing world. This is most clearly articulated by the fact that the staff of the Peace Corps comes from the ranks of U.S. citizenry itself and projects youth, enthusiasm, dedication and a can-do attitude. Created in 1961 by President John F. Kennedy, the U.S. Peace Corps has placed some 210,000 volunteers in 139 developing countries and is a quintessential American success story.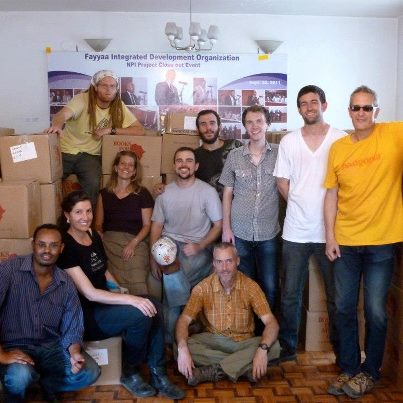 Books For Africa has had the good fortune to partner with the U.S. Peace Corps in many African countries to increase levels of literacy and education across Africa. Collaboration with the Peace Corps (among many other partners) has helped Books For Africa to become the world's largest shipper of donated books to the African continent, shipping over 27 million books to 48 African countries over the past 25 years. Some of the countries where Books For Africa and the Peace Corps have collaborated on book distribution projects include Mali, Cameroon, Ethiopia, Ghana, South Africa, Swaziland, and Sierra Leone. Here are the stories of some of the volunteers with whom we have worked over the past 25 years.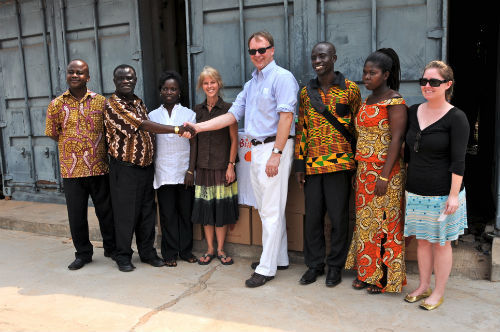 A container of 22,000 books, including a new law/human rights library, was just received in Mali last week by U.S. Peace Corps Mali. "Just to let you know that this morning has been one of the happiest days of Peace Corps Mali life! We just got the books," said Yaya Bouare, Education Program Manager, Mali. Even in times of civil unrest, such as Mali is currently facing, the drive for education and the thirst for knowledge continues. In fact, it may be even more important during such trying times.
"At first, I thought the students were mocking me with their enthusiasm to learn," said Sal Tavolilla, a Peace Corps Volunteer based in Njinikom, a small village in Cameroon. "But I soon learned that their interests were absolutely sincere. They understand the sacrifices their families make in order that they may go to school and they know it is a privilege to attend school."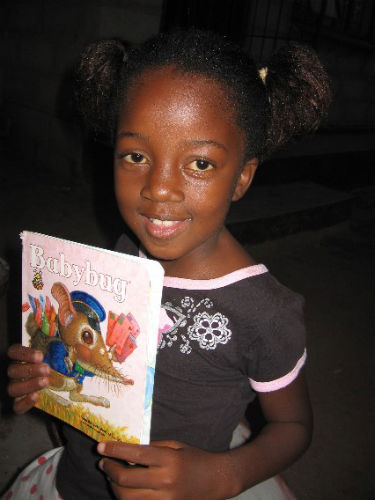 In Ethiopia, a group of Peace Corps volunteers also saw that students were excited to learn, but often struggled in school if they did not learn to read at a young age. Books For Africa worked with these Peace Corps volunteers to source books for an early grade reading centers project. "Very few classrooms have any reading materials other than textbooks," said one project organizer. "In addition, most people in Ethiopia do not have any reading materials in their own homes. By establishing reading centers, it is our hope that Ethiopian children and their families will be able to experience the joys of reading and literacy activities directly."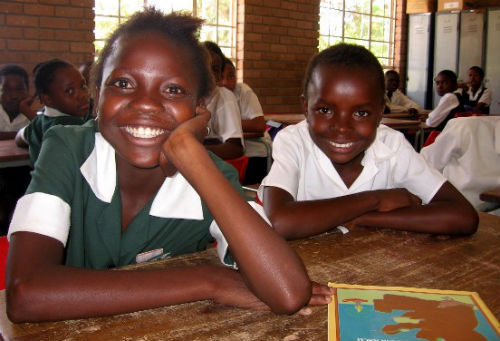 "Early in my Peace Corps service, I realized the importance of books to young Ghanaians," said Ann Paisley Chandler, a former Peace Corps volunteer in Ghana. "A search for an organization that donates books in Africa led me to the aptly named non-profit Books For Africa." Ann's enthusiasm paid off and resulted in the establishment of libraries in the Brong-Ahafo Region of Ghana.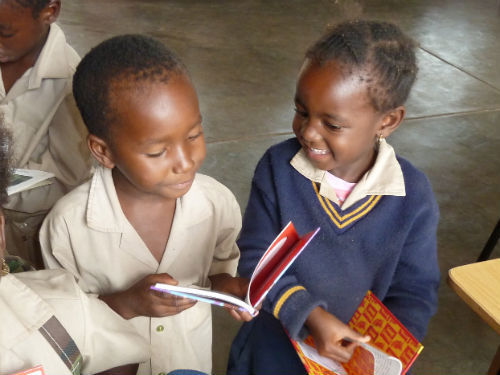 Books For Africa undertook two recent projects with the Peace Corps in South Africa. Kelsey Griffiths, a 2012 Peace Corps Volunteer, stated that "our container arrived the other week, and we were all thrilled with the quality of the books. It was hard to sort them all quickly when we kept wanting to stop and show everyone else a particularly fantastic book that had been sent. The learners are going to be so excited." A second South Africa Peace Corps book distribution project was coordinated in 2009 by Rose Zulliger. "The books that we received were very high-quality and exceeded all of our expectations," Rose said. "These 30 libraries will have a profound effect upon the lives of literally tens of thousands of underprivileged children throughout South Africa. It was a trip down memory lane as we volunteers found our favorite childhood reading books. We are excited to be able to share these favorites with children in our community."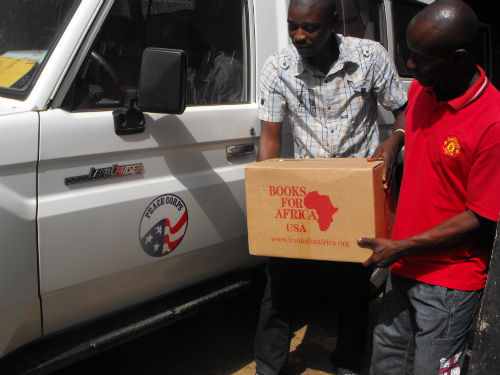 US Peace Corps volunteer Brooke Golden echoed these volunteers' sentiments from Swaziland. She was also pleased with the quality of the books donated by U.S. citizens through Books For Africa. "The quality of the books was great; it was very surprising to see so many different titles in the leisure reading," Brooke said.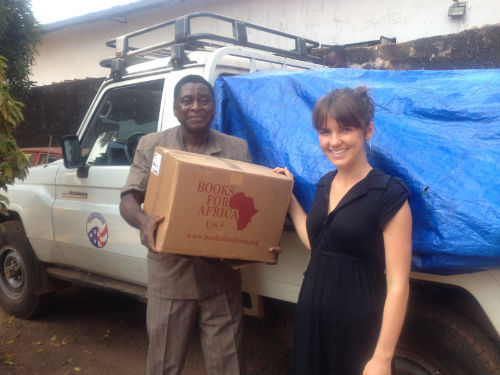 Of course, the partnership between Books For Africa and the Peace Corps does more than just enhance education across the African continent. Speaking at a book distribution ceremony last month, U.S. Ambassador to Sierra Leone Michael Owen said that "the donations represent the good will of both country's people to make a difference." Valerie Staats, director of the Peace Corps in Sierra Leone and a long-time Books For Africa partner, helped to foster this project. Other key partners included the Sierra Leone Book Trust, SALBOT, Schools For Salone and Professor Dick Simpson of Chicago who helped raise funds for this endeavor.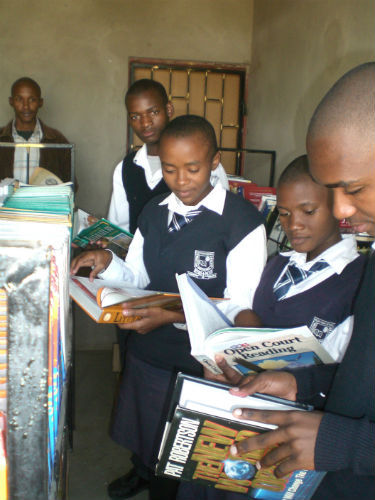 It has been an honor for Books For Africa to partner with these Peace Corps missions, and also many returned Peace Corps volunteers across the U.S. When each of us does a little bit, it makes a huge difference in the lives of people!
Related
Popular in the Community