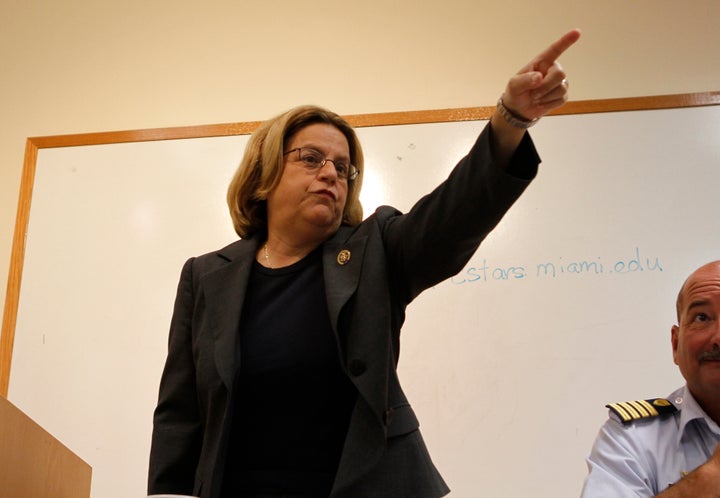 WASHINGTON -- Jessica Smochek told members of Congress on Wednesday that, after being brutally gang-raped in Bangladesh in 2004, a Peace Corps medical officer refused to give her a proper physical examination. Instead, the medic confiscated the former English teacher's cellphone so that she could not alert her fellow volunteers and instructed her to tell anyone who asked about her sudden departure from the program that she was returning to the U.S. to get her wisdom teeth out. When Smochek arrived in Washington, D.C., a Peace Corps official asked her to write down everything she had done to provoke the attack.
"Shortly after I left, the country director -- who never attempted to contact me after I was raped -- called a meeting of several women in my former volunteer group and told them, without my permission, what had happened to me," she said. "Then, he told them that rape was a woman's fault and that I had caused what happened to me by being out alone after 5:00 PM. As for the other women in the group, who had been very vocal about being constantly stalked and afraid, he threatened them with administrative separation."
Smochek was one of a growing number of former Peace Corps volunteers who are speaking out about the sexual assaults they endured while serving abroad. Their stories have sparked Congressional hearings, as well as pledges for institutional reform.
Since it was founded in 1961, the Peace Corps has sent 200,000 volunteers to 139 countries. Between 2000 and 2009, an average of 22 women each year report being victims of rape or attempted rape, the agency told HuffPost Wednesday. There have been more than 1,000 sexual assaults and 221 rapes or attempted rapes in that time. Since sexual crimes often go unreported, experts note the numbers may be significantly higher.
At a meeting of the House Foreign Affairs Committee on Wednesday, lawmakers heard from three former Peace Corps volunteers about their experiences as victims of violence and sexual assault while serving overseas, as well as from Lois Puzey, whose daughter, Kate Puzey, was murdered while serving in Benin in 2009. The hearing, led by Rep. Ileana Ros-Lehtinen (R-Fla.), highlighted not only the perils volunteers faced while abroad, but the agency's lack of support for victims of abuse.
"The social support that a victim receives in the hour after the assault occurs is the key factor in assuring whether the victim will have long-term mental health problems," said Karestan Koenen, a Peace Corps rape victim who now teaches psychology at Columbia and Harvard. "We question ourselves and question our behavior. Blaming the victim just adds to the questioning of your own behavior -- you end up internalizing that blame and it can stop you from seeking help that you need because you are afraid that other people will respond the same way."
Peace Corps Director Aaron S. Williams apologized on Wednesday for the agency's failure to respond compassionately or offer assistance to the Peace Corps' victims of sexual assault and violence. Williams signaled that he is ready and willing to work with Congress to craft legislation aimed at institutional reform.
"The health, safety, and support of every member of our Peace Corps family is my number one priority," said Williams in a prepared statement. "The Peace Corps of today takes the issue of sexual assault prevention and response seriously and we are dedicated to providing compassionate victim-centered care. Since I became Director, the Peace Corps has put in place new policies to reduce the risks faced by volunteers and to ensure they receive our full support when a tragedy occurs."
But some victims emphasized that apologies are not enough.
"Apologies without actions are useless," said Carol Marie Clark, a former Peace Corps volunteer who was raped by her boss. "Soon after I began working, my supervisor, the Nepalese Peace Corps program director, began telling the female volunteers that we would have to have sex with him in order to receive our living supplement checks. Volunteers told our country director about this, but he did nothing."
"I have had an apology from the Peace Corps," Clark said at the hearing, "but I haven't seen them take action."
Popular in the Community