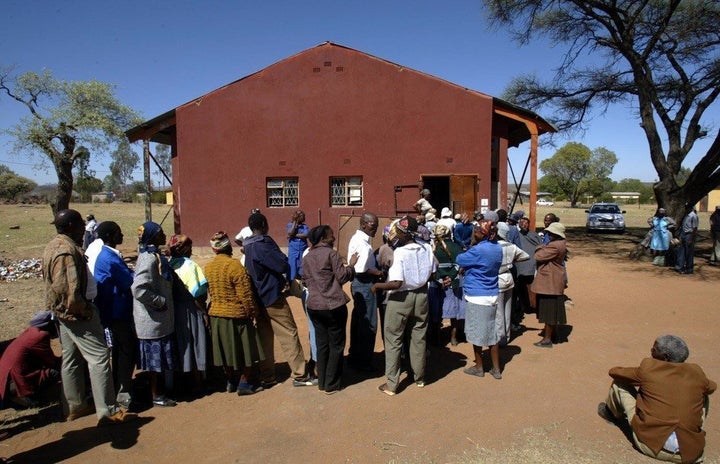 By John Bridgeland, Harris Wofford & Kevin Quigley
Fifty years ago, the dream of sending thousands of Americans abroad to foster peace and prosperity became reality with the signing of the Peace Corps Act on September 22, 1961.
In this anniversary year, we enlisted Hart Research to survey more than 11,000 Returned Peace Corps Volunteers, representing the 200,000 who have served in 139 countries since the first volunteers left for Ghana and Tanganyika in 1961. We wanted to understand what inspired them to join; how they advanced the three Peace Corps goals; how their service transformed their lives; and what ideas they had to improve the Peace Corps.
More than 80 percent said their service was effective in promoting a better understanding of Americans in the communities where they served and an almost equal number said their service helped promote a better understanding of other peoples on the part of Americans. After 9/11, deliberate efforts were undertaken to deploy more Peace Corps Volunteers to countries with significant Muslim populations to help promote cross-cultural understanding -- today, nearly 1,900 or 22 percent of all Peace Corps Volunteers serve in 18 predominantly Muslim countries.
Strong majorities believe the Peace Corps boosted perceptions of the U.S. globally, helped the U.S. adapt to globalization, and improved U.S. foreign policy. More than half believed the Peace Corps improved U.S. national security. Those who went on to serve in government or the military felt more strongly about these effects.
These outcomes weren't always certain and the Peace Corps story is one of contrasts. The idea emerged late in the 1960 presidential campaign, yet ignited an instantaneous response. It tapped a spirit of youthful idealism, while generating controversy among seasoned policymakers. It was a risky experiment, but transformed how millions of people abroad viewed America and how hundreds of thousands of Americans engaged in the world. It is the most enduring legacy of John Kennedy's short-lived presidency.
But the picture isn't all rosy. Our survey also showed that Volunteers believe the Peace Corps has been less effective in meeting the need for trained workers in developing countries, support the recruitment of more highly skilled and older volunteers, and urge the Peace Corps to do more to define assignments and document its effectiveness.
The Peace Corps experience also significantly influenced their choice of careers, views of politics, and rates of volunteering back home. Remarkably, given the harsh conditions in which some of them lived and the loneliness they often experienced, nearly all of them (98 percent) would recommend the Peace Corps to their child, grandchild or other close family member. Two percent of men and 5 percent of women felt unsafe during their term of service, rising to 8 percent of women as the proportion of volunteers flipped from two-thirds men in the 1960s to two-thirds women in the 2000s.
Two months after 9/11, the first Peace Corps Director, Sargent Shriver, said, "I'm not defending the old Peace Corps, I'm attacking it! We didn't go far enough!" President Kennedy said the Peace Corps would be serious when 100,000 Volunteers served abroad every year (today there are only 8,600), learning new languages, understanding other cultures and building a more informed U.S. foreign policy. Only one element of Shriver's five-point plan for the Peace Corps was implemented, missing opportunities to engage colleges and universities and non-government organizations with overseas programs.
Kennedy and Shriver's dream can still be fulfilled in an increasingly dangerous world. A coalition of more than 300 colleges, overseas employers, and nonprofits has emerged to support it. "Volunteers for Prosperity" authorized with bipartisan support is already enabling 43,000 skilled volunteers each year to work on issues such as HIV/AIDS and malaria in Africa. Global Service Fellowships envision tapping 10,000 Americans for up to one year of service, with Members of Congress nominating individuals from their districts and states, as they do for military academies. And the Peace Corps should be doubled to 15,000 as George W. Bush, Barack Obama and the Volunteers surveyed have urged.
In this year of Sargent Shriver's passing, his words at the 1994 Yale Class Day Speech still echo -- "I hope you remember to believe in things 'til you die. I hope you remember to be guided by beliefs powerful enough to change the world. I hope you remember the example of the Peace Corps Volunteer, the Head Start parent, the Special Olympics athlete. They each in their own way are waging peace." Let's fulfill the original promise of the Peace Corps and do more to wage peace around the globe.
John Bridgeland, Harris Wofford and Kevin Quigley are co-authors, together with Jessica Milano, of a new report -- A Call to Peace: Perspectives of Volunteers on the Peace Corps at 50, found at www.civicenterprises.net and www.peacecorpsconnect.org,

Calling all HuffPost superfans!
Sign up for membership to become a founding member and help shape HuffPost's next chapter