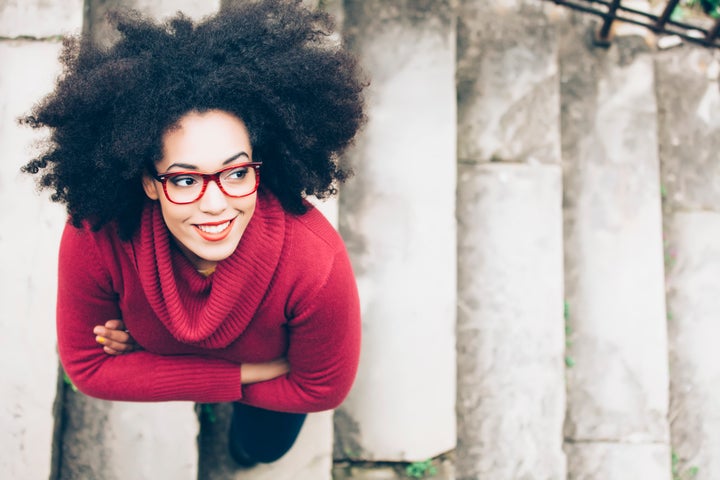 Are you always busy, but not necessarily productive? Are you running on empty and burned out? Do you have it all…and still feel empty? Are you tired of being tired and ready to not only reach your goals but live in a constant state of peace and power while doing it? Are you feeling overwhelmed and have a lack of work/life balance?
Are you ready to stop spending 100% of your time on 10% of who you are?
Around 20 years ago, I had accomplished everything I set my mind to at that point. I had a successful career as the Senior Director of Marketing at a major record label. I was responsible for the marketing of some of the most influential and revolutionary music artists of the nineties, including: Usher, Toni Braxton, and TLC. By the age of 27, I bought my mother a home. I loved my job and the amazing people I worked with… but I was miserable.
I had a good career, but I didn't have a great life. I was focusing all of my efforts towards my career, or what I like to describe as, spending 100% of my time on 10% of who I was. There was so much more I desired than just being a successful executive. I had hopes of having a family of my own and experiencing and enjoying many other facets of who I was beyond my career. I eventually had to be honest with myself and muster up the courage to give up the career track I was on. And so I did. I walked away, started my own company, GLUE and eventually got married and started my family. But there was still something missing that I couldn't quite put my finger on and I still had the stress and anxiety. There was something inside me saying, "Sheri, you've almost got it, but you're not quite there yet…"
If there's one thing I've learned about us goal-oriented people, it's that we know how to go after what we want to achieve. We pursue the money, titles, promotions, relationships, and many other external accolades because we believe these things will give us freedom and security. But once we've reached our lofty goals, financial levels, status, and influence we soon realize none of these accomplishments will provide us the main thing we truly desire: PEACE. What I know for sure is that money will never buy us peace and titles will never bring us clarity. I eventually realized that peace and clarity weren't things that came from external achievements.
Living in peace, and being productive, not just busy, became just as important to me as reaching my financial goals and providing my consulting clients excellent service. I began to live by several principles that became my guiding force. And as my business colleagues and friends began to ask me HOW I was achieving more, professionally AND personally, while maintaining my inner peace, I began to share these principles with them, which I call Exponential Living. As these Principles began to work for me and many others, I was empowered with the courage to close GLUE and serve as an empowerment speaker, life strategist, and author.
So…what is Exponential Living?
Exponential Living is a lifestyle of pursuing peace, choosing clarity and living courageously. The 9 principles of Exponential Living are the "HOW" to living these three truths:
Live in Your P.O.W.E.R

Healthy Living is More Than Just a Diet

Pursue Peace and a Positive Mind

Have a Servant's Heart and a Giving Spirit

Stop Working, Start Maximizing

Happy is a Choice. Joy is a Lifestyle

Build Lasting Confidence

The Courage to be Faithful

Exponential Living
As we work hard every day towards our professional goals, we must remember that our skills and talents can take us to levels of success that our character can't sustain. When we pursue peace, it empowers us with the clarity we need to move forward with the courage to accomplish our greatest personal and professional achievements.
Peace is the New Success.
Popular in the Community