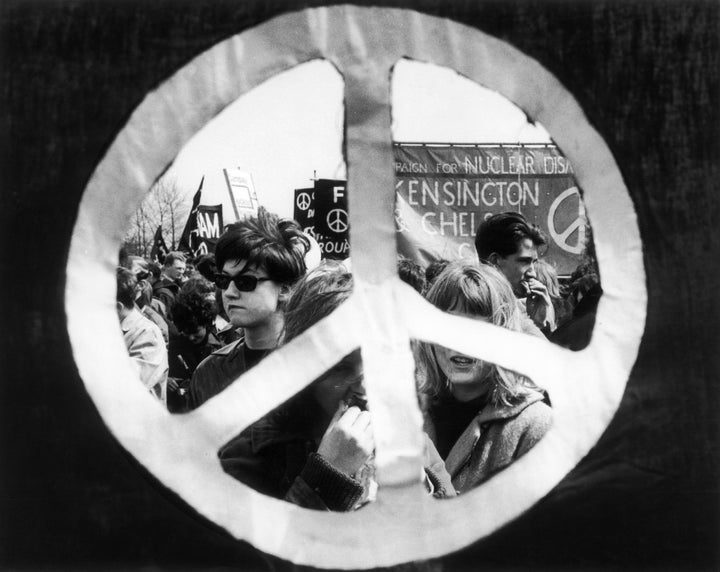 A museum in Frankfurt wants to give peace a sign. A new sign, that is.
The Schirn Kunsthalle museum recently issued an open call inviting designers both professional and amateur to submit new graphic images that communicate the contemporary notion of peace.
The current reigning peace sign symbol was created in 1958 for the first Aldermaston march, a massive demonstration advocating for nuclear disarmament. Among the hordes of protesters who marched over 50 miles from Trafalgar Square in London to the site of the Atomic Weapons Research Establishment was Gerald Holtom, a designer and art school grad. Many, many protesters raised original, politically-charged imagery above their heads as they marched, but Holtom's image was the one that stuck ― it was adopted by the Direct Action Committee against nuclear war.
While Holtom's peace sign ― created without copyright ― might look radically simple upon first glance, there is some purportedly heavy symbolism lurking within the circle inscribed with three intersecting lines.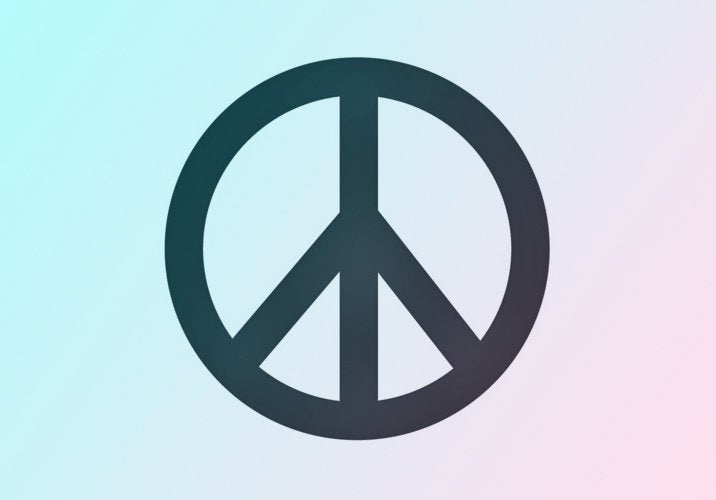 First, the symbol allegedly references the semaphore signals for the letters "N" and "D," alluding to nuclear disarmament. (Semaphore is a telegraphy system meant to convey information at a distance using visual signals like flags; "N" looks like this and "D" looks like this.)
But yet another inspiration behind the peace sign reportedly comes from the annals of art history, specifically the 1814 painting "The Third of May 1808" by Francisco de Goya. The image depicts a Spanish man standing before a firing squad of Napoleon's army, arms spread in surrender, a Christlike image rooted in Spanish history. The revolutionary painting captured the horrors of war in a single, emotionally riveting image.
In a letter to Hugh Brock, the editor of Peace News, Holtom explained his motivation for the sign. "I was in despair. Deep despair," he wrote. "I drew myself: the representative of an individual in despair, with hands palm outstretched outwards and downwards in the manner of Goya's peasant before the firing squad. I formalized the drawing into a line and put a circle round it. It was ridiculous at first and such a puny thing."
Holtom's symbol caught on nearly immediately, its exterior simplicity evoking authentic feelings of despair and political urgency. Today, however, the Schirn Kunsthalle believes it is time for the next iteration of peace imagery, one that more aptly communicates what peace means at this particular moment in human history. While Holtom's image was made in response to the looming threat of nuclear violence, there are a barrage of new issues threatening safety and harmony among humans today.
Participants are invited to submit their peace logos for review until May 8. The winner will receive €1,000 and his or her logo will be used in advertising efforts accompanying the "PEACE" exhibition. You can also vote for one of the top 10 logos online in May to help determine the Audience Prize.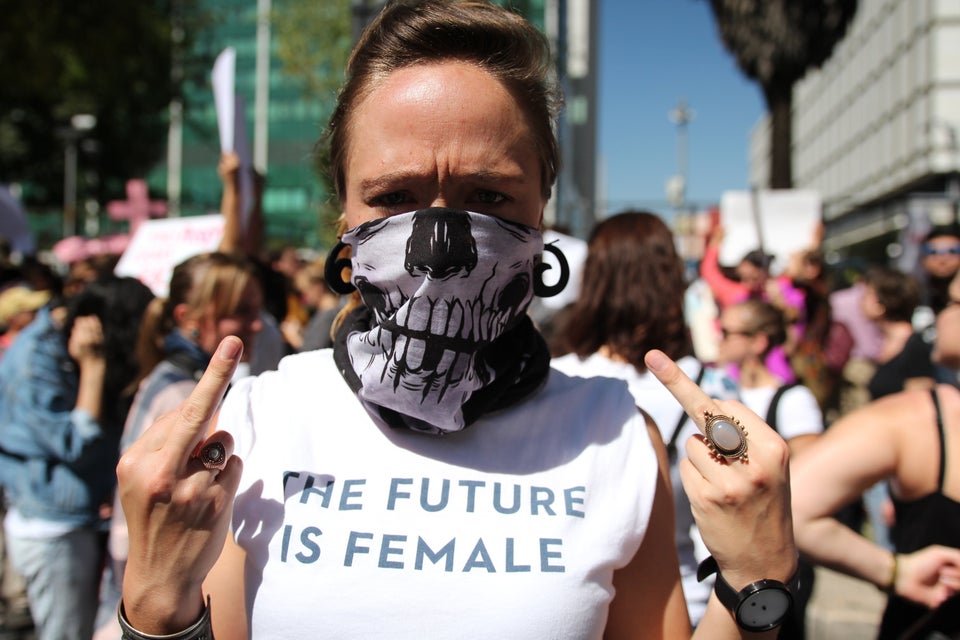 38 Stunning Photos From Women's Marches Around The World