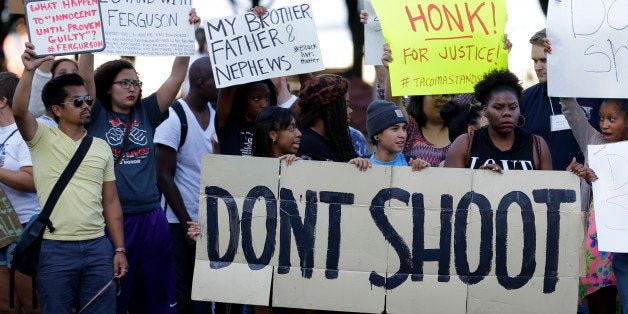 On Monday, a grand jury decided not to indict white Ferguson Police Officer Darren Wilson for killing black 18-year-old Michael Brown.
Here are seven ways you can seek change in the wake of Michael Brown's death:
1. Help stop police brutality.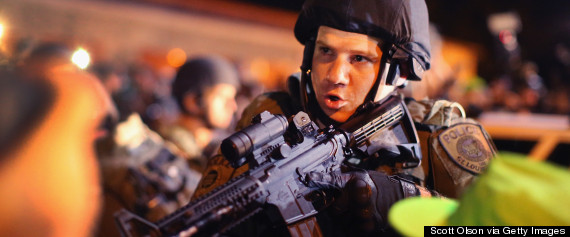 A Change.org petition is demanding tighter restrictions on police conduct in order to protect citizens, and calling for harsher consequences when an injustice occurs. The petition, for example, calls for cops to be held accountable for their actions by wearing forward-facing cameras while on duty. Learn more here.
2. Support protesters who were arrested.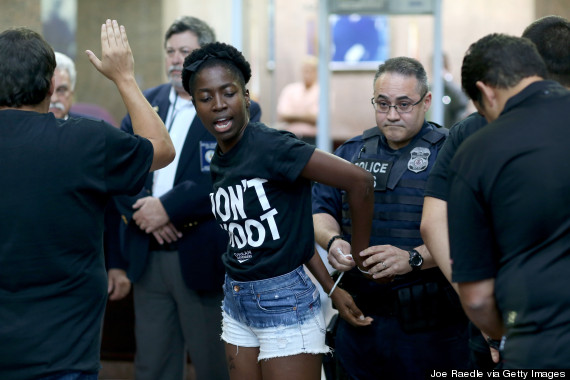 Supporters can contribute to the Legal Support Fund for Justice for Mike Brown, which provides accessible and accountable legal services to people who were arrested while standing for change in Ferguson. Since Aug. 9, more than 200 people have been arrested while protesting, and minority communities have been disproportionately affected, according to the fund page. Learn more here.
3. Stop the militarization of American police.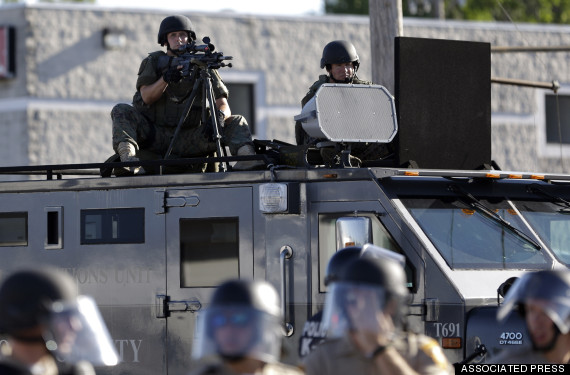 A petition against police militarization across the U.S. has more than 39,000 signatures. It demands an end to the federal program called 1033, which allows the defense department to supply local police forces with hundreds of millions of dollars worth of military equipment, the petition points out. In Ferguson, for example, protesters are being watched by rooftop snipers, and reports claim cops have opened fire with rubber bullets on unarmed crowds. Learn more here.
4. Recognize white privilege exists.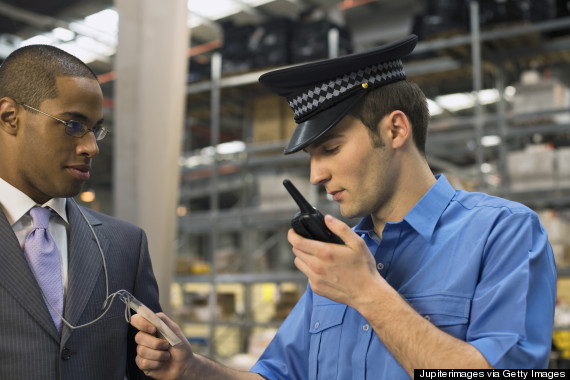 Racial bias is alive and well in a country where blacks are disproportionately arrested for drug-related crimes and stalked by store employees at convenience stores because of their skin color. Learn more here.
5. Keep the conversation going online.
Social media platforms like Facebook and Twitter offer an ideal space to share ideas, support communities advocating for justice and spread positivity. The #BlackLivesMatter hashtag on Twitter, for example, is providing an outlet for activists to support Brown and discuss the larger ramifications of the jury's decision.
6. Donate to the Ferguson library while schools are closed.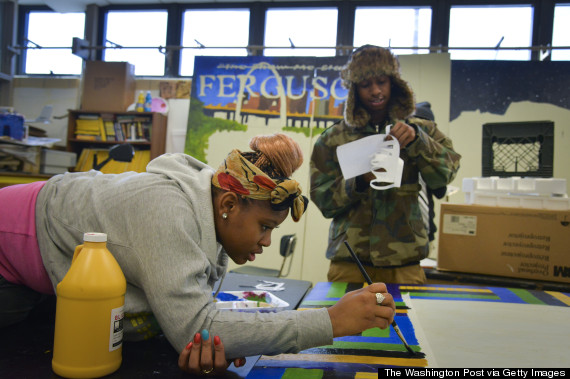 The "other injustice" happening around Ferguson is school closures. In area districts -- which are segregated and poor, according to Quartz -- classes have been canceled due to unrest following the jury's decision. The Ferguson Municipal Public Library, however, has remained opened. Teachers and volunteers are planning events for children in the days to come, and support for their efforts is already pouring in. Learn more here.
7. Demand Ferguson officials respect protesters' rights.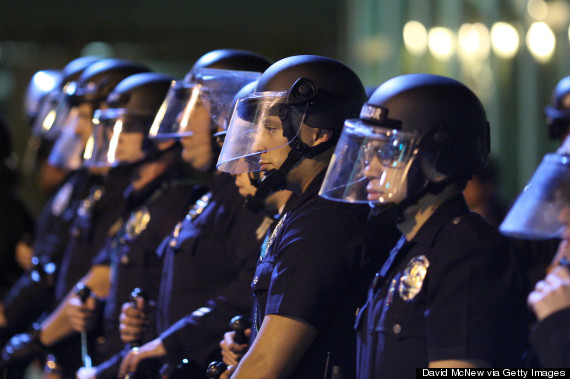 Supporters can sign and share an Amnesty International petition that calls for Ferguson cops to treat activists fairly and lawfully. The petition demands that "Missouri law enforcement comply with human rights standards and respect everyone's right to peaceful protest." Learn more here.
Related
Before You Go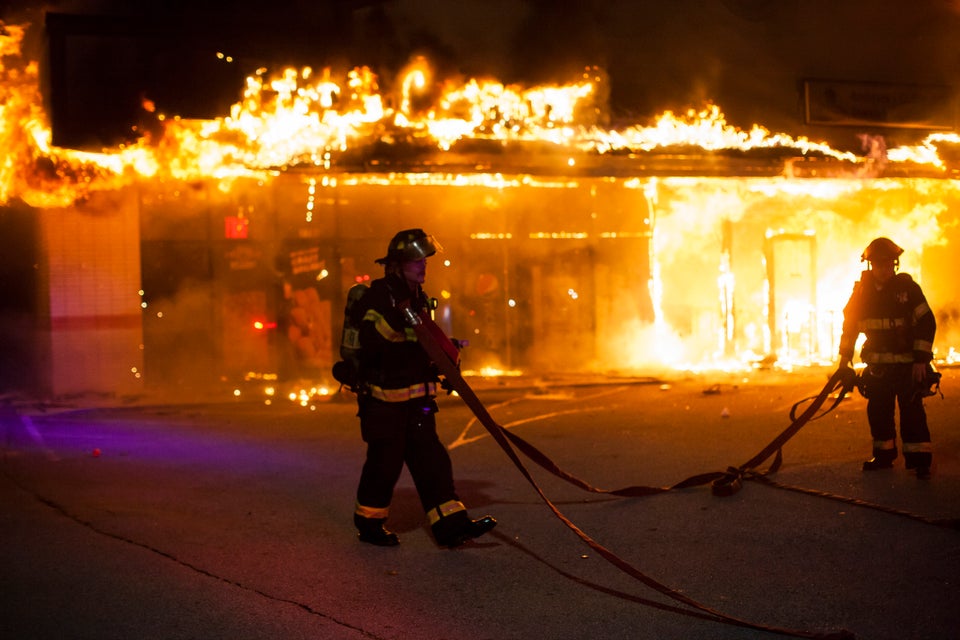 Ferguson Erupts
Popular in the Community