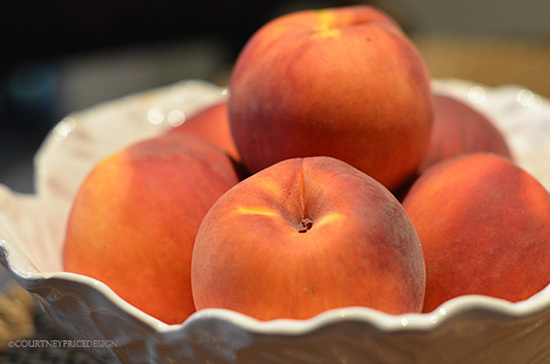 Peaches are still in season and this year's peaches are absolutely glorious, which means we should indulge in one last luxury of summer: Homemade Peach Ice Cream. If you are planning Labor Day entertaining menus, this recipe is quick, easy, and memorable. This recipe brings back many childhood memories of New Orleans summer evenings grilling out, and it will forever be my measure of good ice cream.
1 1/2 Quarts of Ripe sliced fresh peaches
Sprinkle peaches with 1/2 of the sugar. Cover. Mix cream with remaining sugar, put mixture into ice cream maker, run ice cream machine until partially frozen. Stir in remaining ingredients, continue until it gets to a firm soft ice cream consistency. Serve immediately or spoon into container to put in freezer -because if you don't act fast it will continue to freeze to the sides of the freezer bowl and you will get less ice cream. Hand wash freezer bowl (do not put in dishwasher), dry and return to freezer, wrapped up so it will stay clean and ready for the next batch. I seriously doubt you will have leftovers. Enjoy.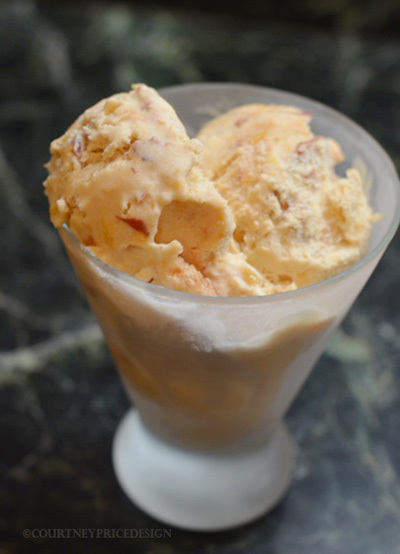 If you enjoyed this recipe, visit and follow the blog where the article first appeared, for more entertaining and food articles~ www.CourtneyPrice.com