A music festival must be doing quite nicely if major artists who grew up nearby are ready, willing and able to roam close to home.
That down-homey atmosphere is just one of the qualities the Savannah Stopover has going for it heading into the event's eighth year under the guidance of founder/owner/CEO Kayne Lanahan. The bands, the fans and the coastal community will equally enjoy the Southern hospitality provided by the festival that will be held March 8-10 in Georgia's oldest — but still most beautiful — city.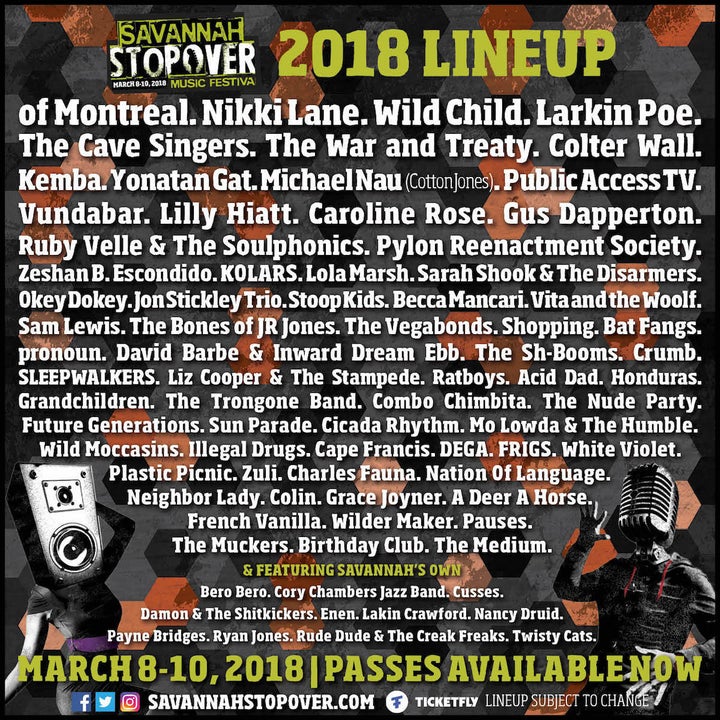 Following the initial wave of musicians that was released in late 2017, the Savannah Stopover unveils its entire 2018 lineup today (Jan. 17) at HuffPost. Eighty artists will be presented over three days led by Wild Child, of Montreal, Nikki Lane and Larkin Poe, one of my favorite rocking sister acts in the past few years that is making its Stopover debut. (See the complete list of artists below.)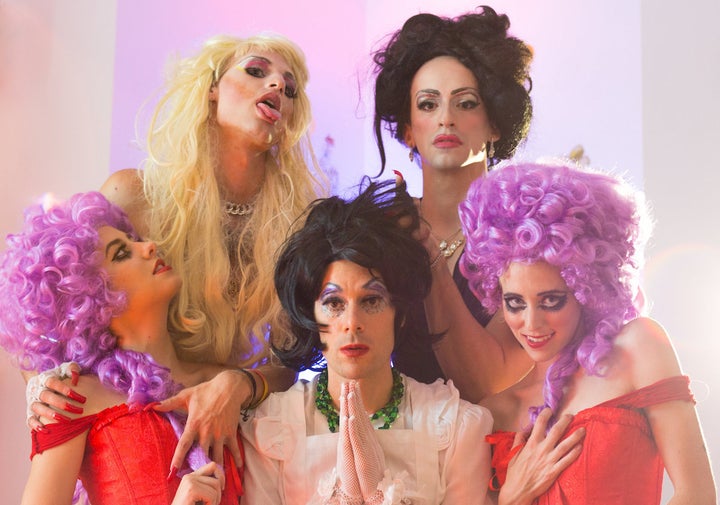 Leave it to Kevin Barnes, the founding member, frontman and primary singer-songwriter of Athens, Ga.-based indie experimental rock-pop band of Montreal, to sum up the feelings many groups — established and up-and-coming — have about this splendid stop on the U.S. festival circuit.
"We had a great time at our last Savannah Stopover show [in 2013]," Barnes said in an email provided exclusively for this article. "We played outside in this beautiful park on a great bill, so we're super-excited about this year's concert. Being Georgians, it's always cool to be a part of something in-state that's exceptional and artistically dynamic and intersectional. Savannah is an aesthetically beautiful city with an interesting history so it's great to have the chance to visit it again. Anytime we can bring our freak love vibes into an area that has a history of racial violence and oppression, it feels like a small victory for the gentle ones."
Of course, Georgia bands like of Montreal, Cicada Rhythm (also from Athens) and Larkin Poe, the hot rock-'n'-rollin' peachy-keen pair of Atlanta's own Megan and Rebecca Lovell, certainly realize how far modernized Savannah has come. But you don't have to be from the state to appreciate its growth.
The eclectic lineup of bands from A (Acid Dad) to Z (Zuli) will also include groundbreaking country artist Colter Wall (of Swift Current, Saskatchewan, Canada), Toronto's FRIGS, Israeli duo Lola Marsh, hip-hop's Kemba (the Bronx in New York) and the Cave Singers (Seattle).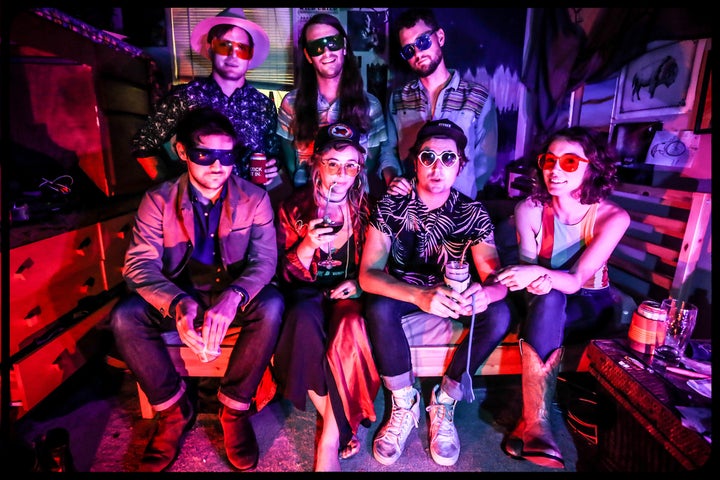 Wild Child, the Austin, Texas-based act founded in 2010 by Kelsey Wilson (lead vocals, violin) and Alexander Beggins (vocals, ukulele), also is attracted by Savannah's smile, having first played there in 2014 on a bill that included Wye Oak, Future Islands, Those Darlins and Hurray for the Riff Raff.
"Savannah is near and dear to us," Beggins shared in an email. "We fell in love with the town a couple of years ago when we played at the Stopover for the first time. Just walking around the town and through its lush parks underneath its haunting giant live oak trees, it's nearly impossible not to fall for it's charm and it's people. We did a recording session as part of the festival and found some magic in the studio that day.
"We felt so connected, in fact, we decided it would be perfect backdrop to record our third LP Fools there. We rented out a quaint little house on the north side of town and spent a month tracking at Dollhouse Studios. We're excited to get back and play the festival again and see how it's grown and changed. They really put together a killer lineup this year. I can guarantee we'll find ourselves at The Jinx [a local bar on Congress Street] at some point in the night."
The group, which will release its fourth album, Expectations, on Feb. 9, now calls itself a seven-piece pop mini-orchestra that also includes Sadie Wolfe (cello), Matt Bradshaw (keyboards, trumpet, harmonica), Tom Myers (drums), Cody Ackors (guitar, trombone) and Tyler Osmond (bass).
Other festival highlights expected from the festival that includes small to mid-size venues across Savannah's Historic District and more than 10 local bands, are three smashing showcases. One will feature some awesome artists from New West Records (Nikki Lane, Lilly Hiatt, Caroline Rose and Cicada Rhythm) on March 9 for the 20th anniversary celebration of the cool roots label; the other will be presented by New West's Athens, Ga. imprint Normaltown Records (with White Violet, DEGA, Wild Moccasins, The Nude Party and David Barbe) on March 10.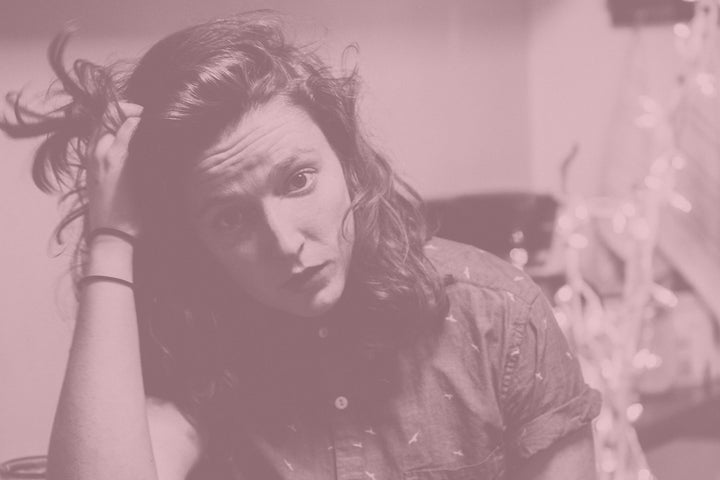 Finally, Brooklyn's Alyse Vellturo, who founded Sleep Well Records, will also perform on March 10 in a showcase that also features two other artists on her label roster — Cape Francis and Charles Fauna.
"Savannah Stopover was basically one of my first shows outside of [New York City] and it was perfect," offered Vellturo, whose act also known as pronoun appeared at the Stopover last year. "I lucked out and was there for all three days and spent it long-boarding between venues in the sunshine with a beer in my hands. It was a game changer, so many of my friends from Brooklyn happened to be playing, too. The weather was beautiful, the perfect escape from the fourth month of winter in NYC. Most importantly, they treat the artists like kings/queens!"
Sounds like a few reigning nights (and days) in Georgia.
Photos courtesy of the Savannah Stopover.
Michael Bialas is a journalist and photographer who enjoys writing about entertainment and sports for a number of online publications, including HuffPost and No Depression. Follow him on Twitter: @mjbialas
Nikki Lane - Greenville, SC
Colter Wall - Swift Current, Saskatchewan, Canada
The Cave Singers - Seattle
Kemba - New York
Yonatan Gat - New York
Zeshan B - Chicago
Caroline Rose - Burlington, VT
Lilly Hiatt - Nashville, TN
Stoop Kids - New Orleans, LA
Vita and the Woolf - Philadelphia
Becca Mancari - Nashville, TN
Sun Parade - Northampton, MA
Cicada Rhythm - Athens, GA
Wild Moccasins - Houston
Mo Lowda & the Humble - Philadelphia
DEGA - Atlanta
White Violet - Athens,
Neighbor Lady - Atlanta
Future Generations - New York
Colin - New York
Grace Joyner - Charleston, SC
A Deer A Horse - Brooklyn, NY
French Vanilla - Los Angeles
Wilder Maker - New York
Pauses - Orlando, FL
The Muckers - Brooklyn, NY
Birthday Club - Houston
Nation of Language - Brooklyn, NY
The Medium - Nashville, TN
Bero Bero
Corey Chambers Jazz Band
Cusses
Damon and the Shitkickers
Enen
Lakin Crawford
Nancy Druid
Payne Bridges
Ryan Jones
Rude Dude and the Creek Freaks
Twisty Cats
Full lineup (in alphabetical order):
Acid Dad - New York
Bat Fangs - Washington, D.C.
Becca Mancari - Nashville, TN
Birthday Club - Houston
The Bones of JR Jones - New York
Cape Francis - Brooklyn, NY
Caroline Rose - Burlington, VT
The Cave Singers - Seattle
Charles Fauna - Brooklyn, NY
Cicada Rhythm - Athens, GA
Colin - New York
Colter Wall, Swift Current, Saskatchewan, Canada
Combo Chimbita - New York
Crumb - New York
David Barbe & Inward Dream Ebb - Athens, GA
A Deer A Horse - Brooklyn, NY
DEGA - Atlanta
Escondido - Nashville, TN
French Vanilla - Los Angeles
FRIGS - Toronto, Canada
Future Generations - New York
Grace Joyner - Charleston, SC
Grandchildren - Philadelphia
Gus Dapperton - Warwick, NY
Honduras - Brooklyn, NY
Illegal Drugs - Atlanta
Jon Stickley Trio - Asheville, NC
Kemba - New York
KOLARS - Los Angeles
Larkin Poe - Atlanta
Lilly Hiatt - Nashville, TN
Liz Cooper & The Stampede - Nashville, TN
Lola Marsh - Tel Aviv, Israel
The Medium - Nashville, TN
Michael Nau (Cotton Jones) - Cumberland, MD
Mo Lowda & the Humble - Philadelphia
The Muckers - Brooklyn, NY
Nation of Language - Brooklyn, NY
Neighbor Lady - Atlanta
Nikki Lane - Greenville, SC
The Nude Party - Livingston Manor, NY
of Montreal - Athens, GA
Okey Dokey - Nashville, TN
Pauses - Orlando, FL
Plastic Picnic - Brooklyn, NY
pronoun - Brooklyn, NY
Public Access TV - New York
Pylon Reenactment Society - Athens, GA
Ratboys - Chicago
Ruby Velle & The Soulphonics - Atlanta
Sam Lewis - Brooklyn, NY
Sarah Shook & The Disarmers - Chapel Hill, NC
Shopping - London
The Sh-Booms - Orlando, FL
SLEEPWALKERS - Richmond, VA
Stoop Kids - New Orleans, LA
Sun Parade - Northampton, MA
The Trongone Band - Richmond, VA
The Vegabonds - Nashville, TN
Vita and the Woolf - Philadelphia, PA
Vundabar - Boston
The War and Treaty - Albion, MI
White Violet - Athens, GA
Wild Child - Austin, TX
Wild Moccasins - Houston
Wilder Maker - New York
Yonatan Gat - New York
Zeshan B - Chicago
Zuli - New York
Popular in the Community