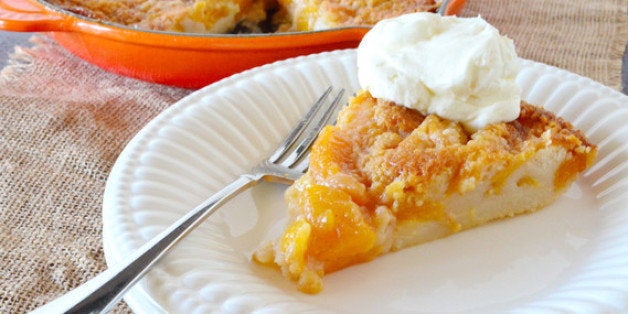 Take advantage of summer produce! Skillet Peach Cobbler is a simple summer dish to make when entertaining for a hungry crowd.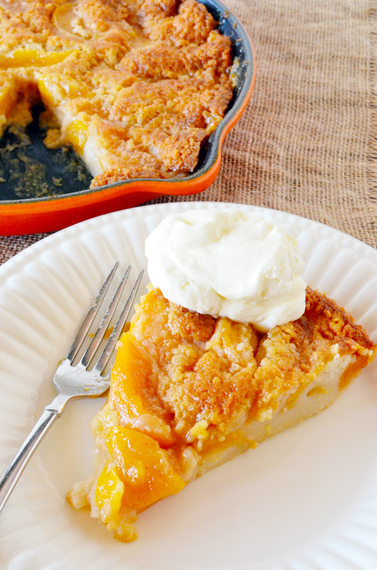 Do you like to serve dessert to guest after dinner? I do, and try to do it just about every time we host family and friends over for dinner. I especially prefer to have a warm dessert just pulled from the oven.
That's why this Skillet Peach Cobbler is perfect to entertain with, and completely screams summer!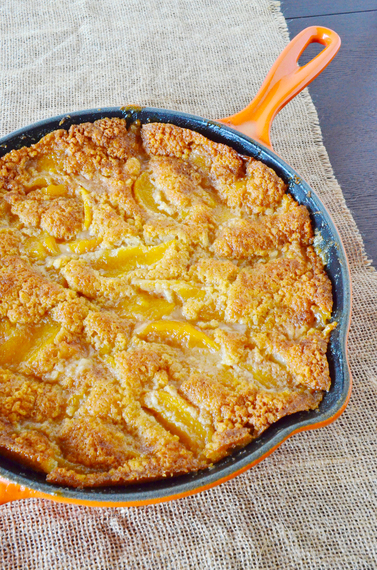 Although this stretches the normal one pot recipes I typically share, today, I'm sharing a dessert version. Yes, technically you do use three items; skillet + 2 bowls… but trust me the two extra dishes is well worth it! The next time you have company over make sure you give this recipe a try.
Heck, even if you don't have company over give it a try! If you like cobbler, you'll love this recipe for Skillet Peach Cobbler!
About Katie
Katie is our resident
, but you'll find that she's passionate about every kind of food, from dinners to desserts, on her blog
.