A symbol of majestic grace, elegant beauty and joyful love, it's no surprise that the national bird of India, the peacock, can also serve as a stunning motif for any wedding celebration. Peacock-inspired details are a common component of many South Asian weddings, and are an easy way to instantly add some exotic glamour and style to any part of your wedding celebration.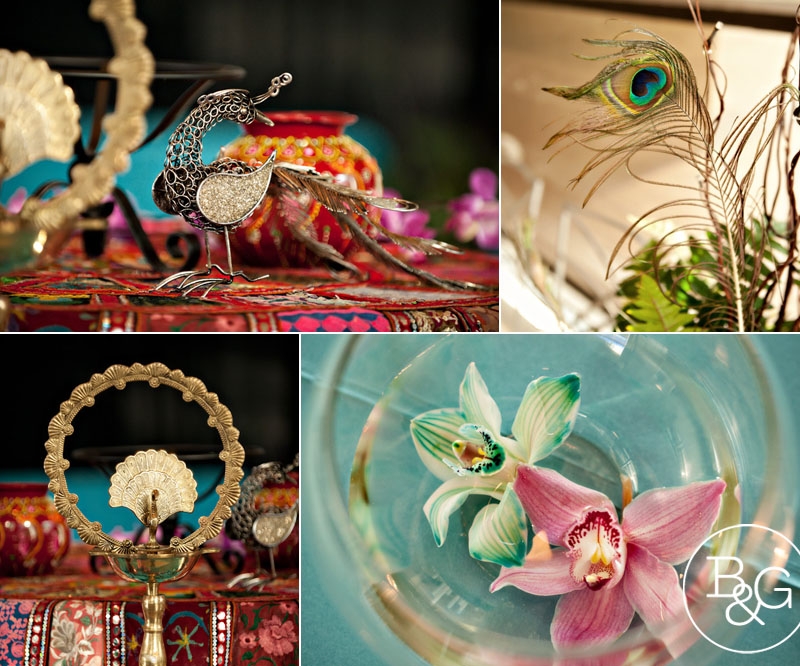 Image courtesy of B&G Photography via Shaadi Belles.
From the invitations to your wardrobe to the decor, there are an endless number of ways to incorporate the beauty of this regal bird to your big day. Take a look at our gallery filled with peacock-inspired ideas that reflect the royal elegance of one of our favorite South Asian wedding motifs.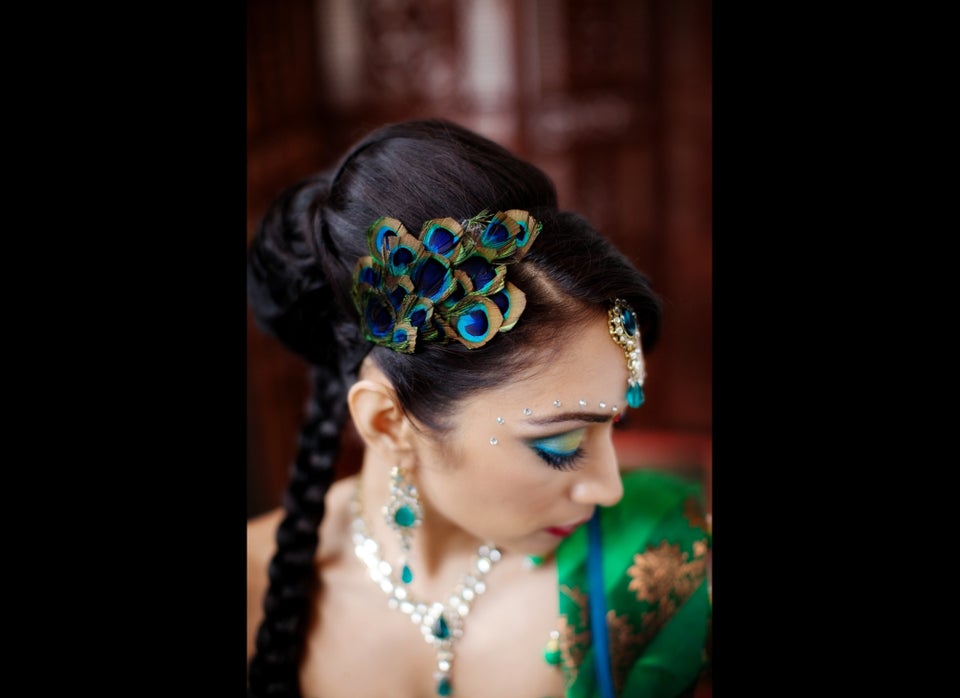 Feathers in Fashion: Peacock Wedding Inspiration