Jim Baldauf, co-founder of a cutting-edge energy group, began its briefing at the National Press Club Oct. 7 by citing the BP Gulf oil disaster, drought in Russia at up to 130 degrees, and massive flood-devastation in Pakistan as evidence that this is the worst year for the environment in recent history.
"I would submit," he said, "that all of these tragedies are due to Peak Oil. Peak Oil will affect every aspect of our life."

Baldauf, above, is a Texas-based oil executive, lifelong environmentalist and the key leader of the Association for the Study of Peak Oil & Gas, USA (ASPO). The group argues that after 150 years of oil extraction most major oil exporting nations are well past their supply peaks, defined by scientists as "Peak Oil."
Baldauf is also one of the headliners at ASPO's sixth convention, which continues through Saturday in the U.S. capital with economists, energy and human rights experts as the group brings its important message for the first time to opinion-leaders in Washington, DC.
Among the headline speakers are former Nixon and Ford Administration Secretary of Defense Dr. James Schlesinger, below, who was also the nation's first Secretary of Energy under the Carter Administration. Earlier, he had been CIA Director and Chairman of the Atomic Energy Commission under President Nixon.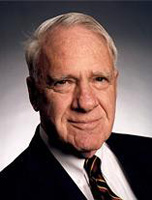 Ralph Nader and Bianca Jagger are among others, most of whom are prominent in energy, economics, human rights and academia.
Their thesis demands attention even from those inclined to skepticism or indifference. We risk losing big with the wrong choice. This is the game theory suggested by the Renaissance mathemetician-philosopher Blais Pascal, portrayed below, who famously posed "Pascal's Wager" providing his conclusion that our best bet is for us to live God-fearing and otherwise righteous lives.
On a more pedestrian scale, why is oil production relevant to the mission of the legal reform Justice Integrity Project that I lead?
A steep decline in the U.S. economy would affect pretty much all of us, and further test our legal system.
Our research reveals direct ties between energy industry issues and the complexities of the justice system. For instance, the Justice Department's high-profile announcement that it will seek criminal charges because of the BP Gulf volcano (which was far from a "spill" and "leak") raises obvious questions: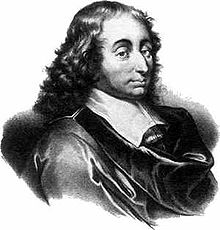 Will the investigation unfairly scapegoat some defendants? Will it whitewash others? Despite the government bluster about the vigor of its crackdown, we all saw that the Coast Guard and law enforcement helped unduly restrict news and other public access to evidence of the vast damage.
We see many relationships between the energy and justice system that merit much closer examination.

The DOJ has maintained, for example, that no one should further review its 2006 federal corruption conviction of former Alabama Gov. Don Siegelman, 64, in the nation's most notorious political prosecution of the decade. But we documented in the Huffington Post last year the Democratic defendant's trial judge, Mark Fuller, held a disturbing controlling interest in the closely held Doss Aviation, Inc., which enriches the judge by its federal contracts to refuel Air Force planes.
Such apologists for the judge as the DOJ and former Bush White House advisor Karl Rove say the judge is entitled to own stock, even a controlling share in a company with $300 million in recent Bush-era federal contracts, most related to refueling. But this puts the regionally powerful chief federal judge in the energy business, in effect, with scant apparent concern by DOJ about appearance of fairness, or more serious allegations regarding the judge and his company where key witnesses have never been questioned.
With litigation over Gulf health, jobs and liability issues almost certain to explode in all manner of cases, now is precisely the time when the public needs more confidence, not less, in federal civil and criminal decision-making.
Regarding the business of oil extraction itself, Baldauf says, "The era of low-cost, easy-to-get oil has come to an end, a moment of historic significance and one fraught with danger. The Gulf of Mexico disaster occurred because the quest for new supplies requires that we drill miles beneath the ocean surface."
Peak-oil advocates are eager to work on solutions, especially because they believe the U.S. economy already is already poised for significant new declines soon until public awareness and mitigation measures increase.
Dr. Roger Bezdek, a former U.S. energy delegate to NATO who briefed the staffs of both 2008 presidential nominees during their campaigns, told the Press Club audience this week that mitigation of both supply and demand issues can take years, if not decades. Trucks have a 25-year average projected use, he noted this week, and even if nuclear plants are again allowed they would take many years to plan and build. A U.S. Joint Forces command study predicts worldwide peak oil in 2015.
Scott Daughon, founder of the My Technology Lawyer radio network and my co-host for four years on our weekly "Washington Update" series, is a skeptic of peak oil scenarios. He has a free-market proponent's confidence that cost-effective solutions arise to meet our needs. Nonetheless, he welcomed discussion of the issue our shows this week and for that scheduled next week.
Baldauf, pointing to his group's site for further information, says:
Without affordable energy to drive our economy, we can expect price spikes and economic crisis to be the new normal. The debate about Peak Oil is over. It is time for bold action. If we do not change our current approach we will see tremendous global repercussions.
In the spirit of our first known cosmic odds-maker, Blais Pascal, let's wager that Baldauf's bet is worth examining -- not for his sake but for ours.